'Fresh Prince of Bel-Air': Karyn Parsons Reportedly Created Hilary's Personality 'Out of Thin Air'
'Fresh Prince of Bel-Air' star Karyn Parsons-Rockwell reportedly created her version of Hilary Banks 'out of thin air' because she differs from the character.
Actor and author Karyn Parsons-Rockwell portrayed the ditzy and snobby yet beloved role of Hilary Banks in the '90s sitcom Fresh Prince of Bel-Air. As the character differs greatly from her, the Major Payne star reportedly created her iconic role's trademark personality "out of thin air."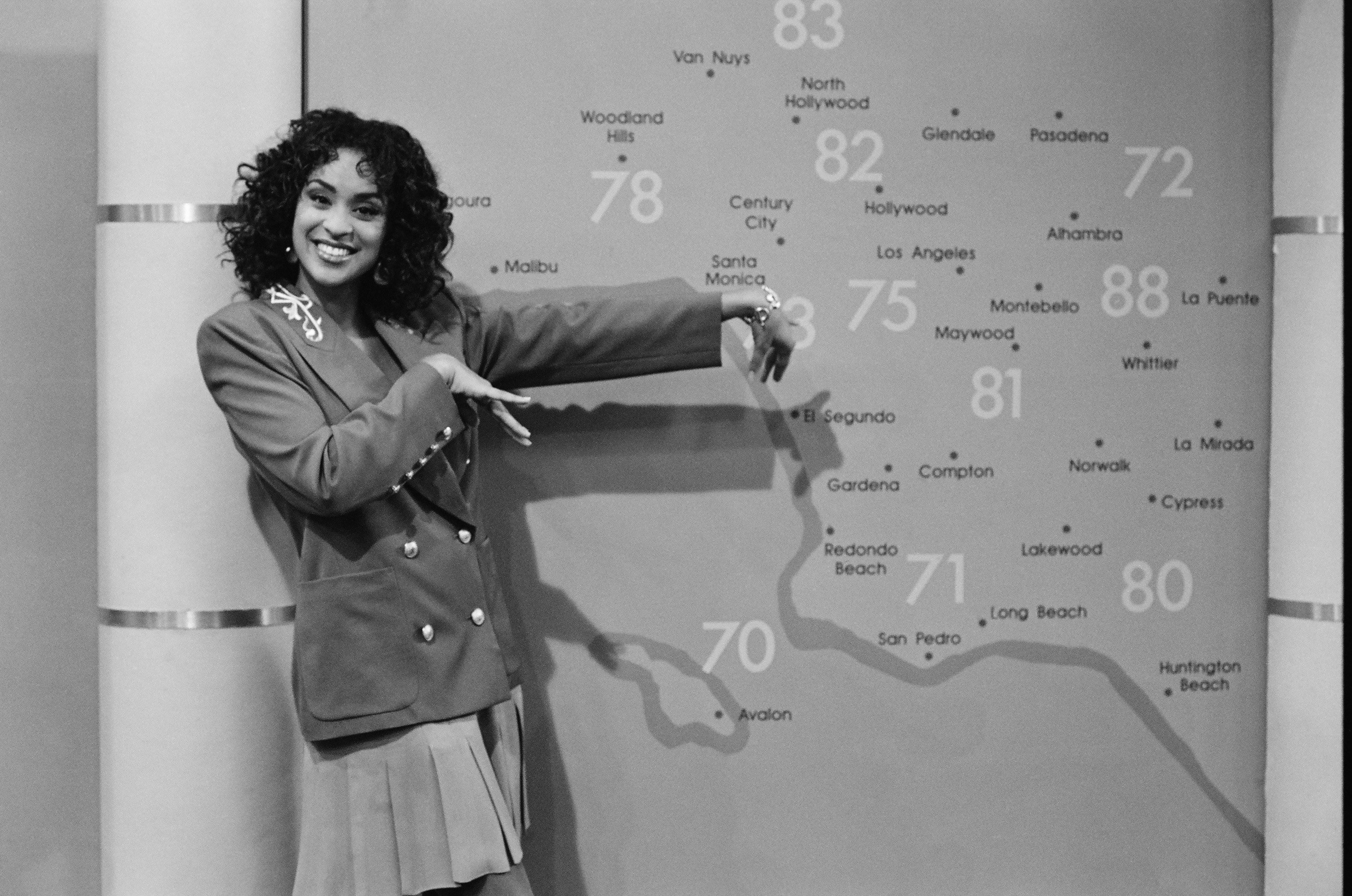 Karyn Parsons-Rockwell starred as Hilary Banks in 'Fresh Prince of 'Bel-Air'
In Fresh Prince of Bel-Air, Karyn Parsons-Rockwell starred as the snobby and ditzy eldest Banks' sibling, Hilary Violet Susan. She's initially portrayed as spoiled, arrogant, shallow, lacking in common sense, and self-centered yet loving and loyal.
Throughout the series, Hilary changes following the death of her boyfriend, who died during a big proposal to her. Ridden with guilt as she made it known she wanted a massive engagement, Hilary became depressed.
However, she also matured, and her career as a talk show host soared. Things seem to turn around for the eldest Banks when she held a newborn for the first time and thought she wanted to have a child.
After changing her mind once she discovered Jazz (DJ Jazzy Jeff) would become the sperm donor, Uncle Phil (James Avery) teaches his daughter that true happiness only comes from within. By the end of the show, she moved to New York along with her talk show and several family members.
She is very different from Hilary in real life
The comedian differs significantly from the scatterbrained character she portrayed for six years. For example, she founded the Sweet Blackberry Foundation, which aims to teach kids about African American achievements in history through animated movies and books.
One video is based on an enslaved person who mailed himself to freedom, Henry "Box" Brown.
Additionally, the Major Payne star has published three children's books, including How High the Moon (2019), which is loosely inspired by her mother's experience in the segregated south, Flying Free (2020), which is based on the first African-American woman and first Native-American to obtain a pilot license Bessie Coleman, and Saving the Day (2021), based on an African-American inventor, mostly known for creating the three-position traffic signal, Garrett Morgan.
Parsons-Rockwell reportedly created Hilary' out of thin air'
According to Coco Jones, who portrays Hilary in Peacock's dramatic reboot Bel-Air, Parsons-Rockwell had to create her version of the popular role "out of thin air and a couple of friends" due to how different the two are in real life.
Speaking to The Big Tigger Show in April 2022, the actor explained she talked with the Fresh Prince star and remembered Parsons-Rockwell "laughed" about their extremely different takes on the same role.
She also revealed how she came up with the concept of Hilary and pointed out that she enjoyed how similar Jones made the character to her personality.
The Let It Shine actor included Parsons-Rockwell also "really approves" of her version, a sentiment the author expressed in other interviews. According to Jones, she has mostly received positive feedback about the reboot, admitting it "feels good" to know that the "culture approves" of their performances. Bel-Air is streaming on Peacock.