'Friday' Cast 25 Years Later: Who Has the Highest Net Worth?
It's the 25th anniversary of, 'Friday.' With that in mind, here's a snapshot of what the stars have been up to since then, plus their estimated net worth.
"It's Friday. You ain't got no job. And you ain't got sh*t to do." That quote from Friday reflects a harsh reality for the characters depicted in the film. But it could not be further from the truth when it comes to the actors who played them. Friday turns 25 this April, and in the years since its 1995 release, the stars have remained busy charming fans with their work and earning plenty of cash in the process. But which entertainer has banked the most bucks? Here's a snapshot of what else the key players from Friday have accomplished, plus an estimate of their net worth.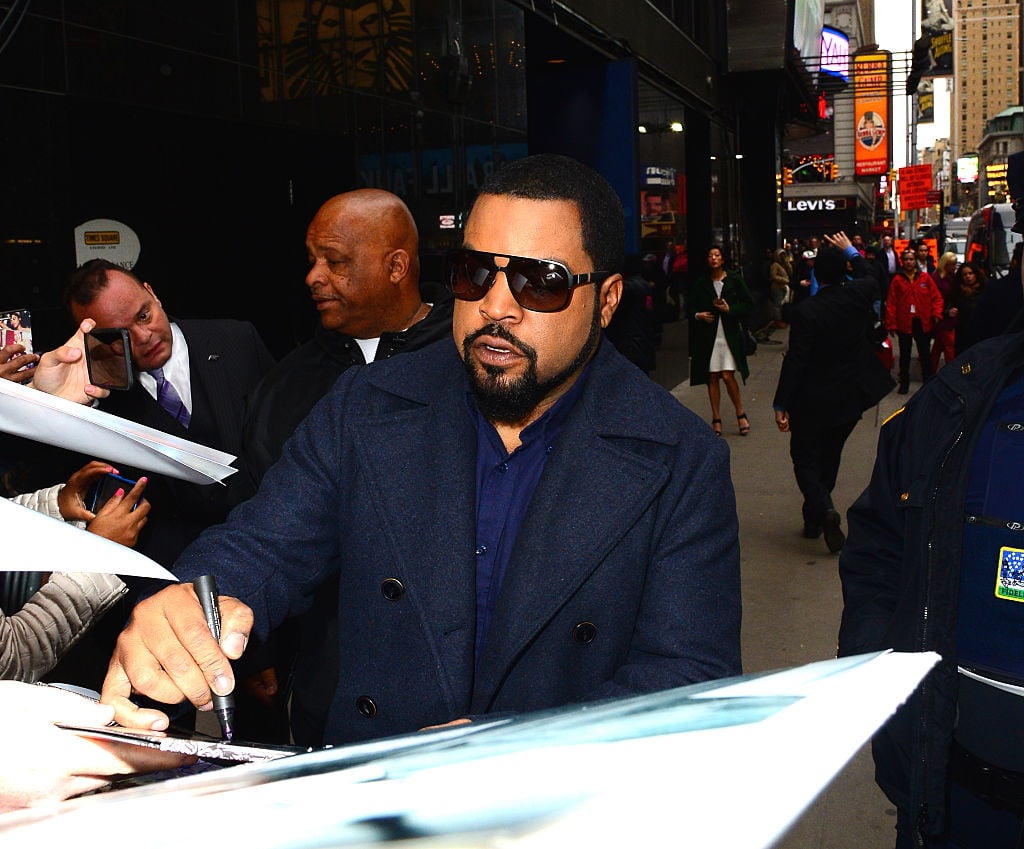 'Friday' scored a rock star cast and crew
Ice Cube co-wrote and executive produced Friday, with up-and-comer F. Gary Gray in the director's chair. The visionaries behind the scenes assembled a talented cast of actors to bring the story to life.
Ice Cube starred as Craig, an unassuming young man who got fired on his day off. Nia Long played Debbie, the object of his affections. And rising megastar, Chris Tucker, brought Smokey to life. The character was a small-time dope dealer with a big personality.
Together, Ice Cube, Long, Tucker, and the supporting cast created some of the most memorable scenes in the sphere of comedy. They also captured success beyond Friday.
What is Chris Tucker's Net Worth?
After Friday, Tucker worked consistently in both stand-up comedy and film. Although he has roots in comedy, Tucker has also displayed a knack for dramatic roles, including a supporting role in Silver Linings Playbook starring Bradley Cooper and Jennifer Lawrence.
The actor achieved remarkable success with the Rush Hour film series, co-starring martial arts legend, Jackie Chan. The buddy cop franchise brought three films to the big screen, and rumors point to a possible fourth installment. Currently, Tucker has an estimated net worth of $3 million, according to Celebrity Net Worth.
What is Nia Long's Net Worth?
Long's career was already on a trajectory for success before starring in Friday. After her breakout role in the 1991 film, Boyz in the Hood, the actress scored a series of comedic and dramatic roles in television and film. Some of Long's most iconic television roles were on The Fresh Prince of Bel-Air, House of Lies, and NCIS: Los Angeles.
Long has a solid background in film that spans over three decades. She is a frequent collaborator with Ice Cube, and has co-starred in four films with him, including Boyz in the Hood, Friday, Are We There Yet?, and Are We Done Yet? The actress has at least three projects in development, which will undoubtedly add to her growing bottom line. Long's estimated net worth is $13 million, according to Celebrity Net Worth.
What is Ice Cube's Net Worth?
Of the three principal actors from Friday, Ice Cube boasts the biggest bank account, according to Celebrity Net Worth. He began as a lyricist with the West Coast gangster rap group, N.W.A., and now has solidified himself as a bona fide media mogul.
Ice Cube is a multi-talented artist with roots in music and his hands in many aspects of entertainment. He writes, directs, produces, and performs on screen in comedic and dramatic roles. The superstar has at least seven projects in various stages of production and has shown no signs of slowing down.
Some of Ice Cube's most critically acclaimed films are Barbershop, 21 Jump Street, Trespass, Boyz n the Hood, and Friday. As a performer who has worked for over 30 years in music and movies, Ice Cube has amassed an estimated net worth of $160 million, as reported by Celebrity Net Worth.
In the 25 years since Friday, the stars who made the movie have continued working in entertainment, honing their craft, and boosting their bank accounts.
Read more: Top 25 Reasons to Watch 'Friday' on the 25th Anniversary of its Theatrical Release