'Friday' Fans React to Ice Cube's Fourth Movie Idea
Ice Cube has spent years trying to get the fourth 'Friday' movie off the ground. He's even created several scripts, which he detailed in an April interview. One particular idea is being endorsed by fans, but it probably won't ever see the light of day. Here's why.
Fans of the Friday franchise have been waiting years for another movie. The first film came out in 1995, birthing plenty of iconic lines still used today ("Bye Felisha!") and two sequels, released in 2000 and 2002, respectively. Ice Cube, who wrote and starred in the movies as Craig Jones, has spent years trying to get a fourth film, Last Friday, off the ground, but completing it has been a struggle.
Cube, 51, has accused Warner Bros. Studios of holding up Last Friday — a claim he repeated in an April 2021 interview. He also shared two now-scrapped plot ideas he came up with for the film, including one with Chris Tucker, who famously left after the first movie. Fans shared their reactions to the stories on social media, with many praising them.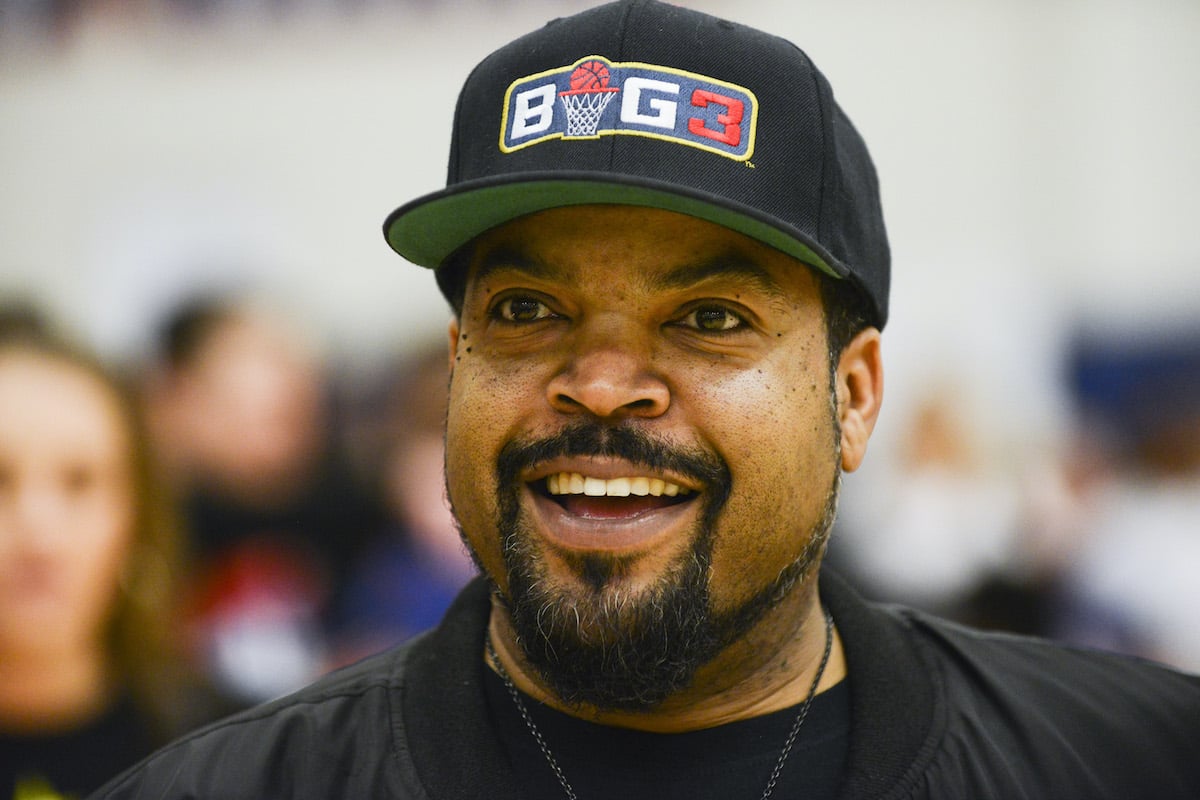 Ice Cube shared the almost plot of the fourth 'Friday' movie
Cube discussed the film in an interview on Kevin Smith's podcast, SModcast. He mentioned he created a script that featured Craig and his cousin Day Day (Mike Epps) as the owners of a dispensary, which was later robbed by a group of kids. After retaliating, the two wound up in jail, where they ran into enemies Deebo (Tiny Lister), Damon (Terry Crews), and the Joker Brothers (Jacob Vargas, Rolando Molina, and Lobo Sebastian).
"So our whole thing was trying to survive in jail with all these motherf*ckers locked in with us," he explained. "Then we get sent to a rehab run by Smokey (Tucker) and it's a f*ckin' scam. They back there smoking all the dope they find on people."
Cube said it was an all-around "great" story, but the movie studio allegedly had concerns about the plot. "Them motherf*ckers were like, 'They spending too much time in jail. Jail's not really funny.' You know all this bullsh*t," he claimed.
Ultimately, he said, the studio decided to pass that script. Cube eventually came up with another idea, but that was also shut down due to the studio's alleged dissatisfaction with a "love story" featured in the script.
"It was all bullsh*t," he added.
RELATED: 25 Years After 'Friday': It's a Pandemic, You Ain't Got Sh*t to Do (And Chris Tucker is Loving It)
Related post url: 
Fans weigh in on Ice Cube's fourth 'Friday' idea
After watching the interview, fans hit the comment section to share their thoughts on Cube's first movie idea, with many endorsing it.
"The last friday plot is 😂😂😂😂😂😂😂," read one comment.
"Final Friday would have been incredible! ❤️❤️❤️," another person wrote under Comedy Hype's re-post of the video.
"That first script he described would've went great I was smiling just listening to it," a third fan wrote, adding that it's "a shame" Lister and John Witherspoon (Pops) died before the fourth movie happened.
"I was hoping they would make another one before actors passed away it would never be the same I wish everyone the best of luck," read another response.
Cube's hope is that the studio will give him the rights to Friday, so he can do another film. So don't give up hope just yet.