'Friday Night Lights': Connie Britton Didn't Want to Play Tami Taylor — Here's What Won Her Over
A show about football and high school kids didn't seem likely to go anywhere, but Friday Night Lights held on for five seasons.
A show about football and high school kids didn't seem likely to go anywhere, but Friday Night Lights held on for five seasons.
The show followed Coach Eric Taylor as he helped his football players on and off the court. The show had an iconic cast ensemble and established the careers of most of the actors who were relatively unknown at the time. One of the cast members reprised her role on one condition. Find out what won Connie Briton over for her role on Friday Night Lights.
Britton's role on 'Friday Night Lights' was a lighthouse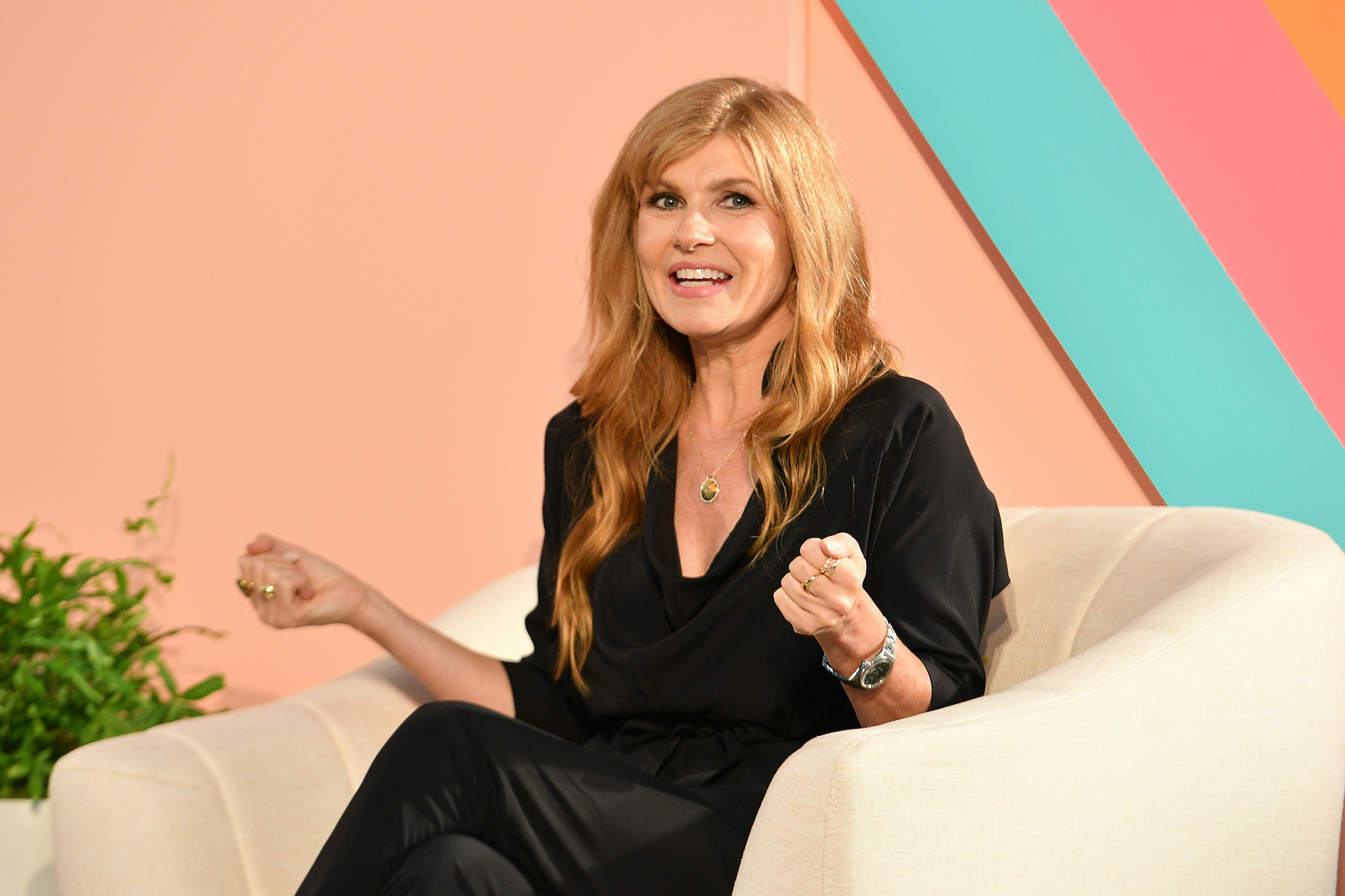 Britton played Tami Taylor, a wife, and mother of two. She was Coach Eric's wife and Grace and Julie's mother. Aside from her domestic life, Tami worked as a guidance counselor at the fictional Dillon High School. Her career as a guidance counselor and Mrs. Coach placed her as a maternal figure to many of the characters who came to her for advice. She also served as the voice of reason for her husband.
Tami admitted that she was a "bit of a wild card" when she was young and confessed that she almost dropped out of high school before she met her husband. Not much is known about Tami's side of the family except that her sister's name is Shelley.
When the show began, Tami discouraged Julie from forming a friendship with Tyra Collette because Tyra had a bad record at school. Her older sister's profession didn't help the situation much, but Tami changed her mind when she saw Tyra caring for her mother.
She became the young adult's mentor and gave Tyra the confidence she needed to succeed in life and eventually go to college. Tami became the high school's Principal in the show's third season, which doesn't end well for her. She, however, finds success in the show's last season when she joins Braemore College as the Dean of Admissions.
Britton was reluctant to play Tami, but one thing won her over
Friday Night Lights wasn't the first show NBC had tried to make. The network had at first tried to buy rights to Buzz Bissinger's book when it got published, but the rights had already been sold. They, therefore, decided to make an unofficial adaptation starring Ben Affleck, which ended after eight episodes.
In 2004 a feature film of the same name starring Billy Bob Thornton as Coach Gary Gaines came out. Britton was one of two actors who appeared in the movie and reprised their roles in the series. In the movie version, the actor played Sharon Gaines, the Coach's wife. While Brad Leland played Buddy Garrity, the team booster.
When the series creator Peter Berg approached Britton to reprise her role as the Coach's wife, the star was reluctant at first. It wasn't until Berg convinced her that the new version of her character (Tami) would have her own life and a job (unlike her character arc on the film) that the star decided to sign on to Friday Night Lights.
What has Britton been up to since 'Friday Night Lights'
After Friday Night Lights wrapped up, Britton starred in American Horror Story, playing Vivien Harmon, for which she got a Primetime Emmy Award. In 2012, the actor signed on to star and produce a musical drama series titled Nashville, which ran for six seasons.
In that same year, Britton appeared in The Fitzgerald Family Christmas and Seeking A Friend For The End of The World. In 2013 she starred on The To-Do List opposite Aubrey Plaza. More of her recent works include SMILF, Dirty John, and 9-1-1.