'Friday Night Lights': Is Dillon, Texas a Real Place?
In its five seasons on the air, Friday Night Lights captured the highs and lows of big-time high school football about as well as any TV show ever has. While the show featured a talented cast of characters, it's impossible to deny that the town the show took place in also functioned as a character. That town was Dillon, Texas. While the show is fictional, it felt so authentic that it has led many fans of it to wonder: Is Dillon a real place? 
'Friday Night Lights' has a bigger media empire than you might think
Friday Night Lights may be best known for being a hit NBC TV series, but its genesis began long before that. The story begins in 1988 in Odessa, Texas. According to NPR, Author Buzz Bissinger, an acclaimed non-fiction sports writer, moved his family to Odessa in 1988 for a year to follow that city's high school football team.
He wrote a book about the experience. To put into perspective how small the town was and how big of a role football played in it, the town had a population of 90,000 and a football stadium that seated 19,000. Bissinger said the stadium stood in stark contrast to the rest of the town:
"Odessa is just kind of a dusty, gritty place…and I see that stadium … and it's like a rocket ship on the desert."
Bissinger's book was a worldwide hit that put him on the map as a writer. It also led to a feature film adaptation starring Billy Bob Thornton. The book and movie later inspired the popular NBC TV show. 
What was the TV show version of 'Friday Night Lights' about?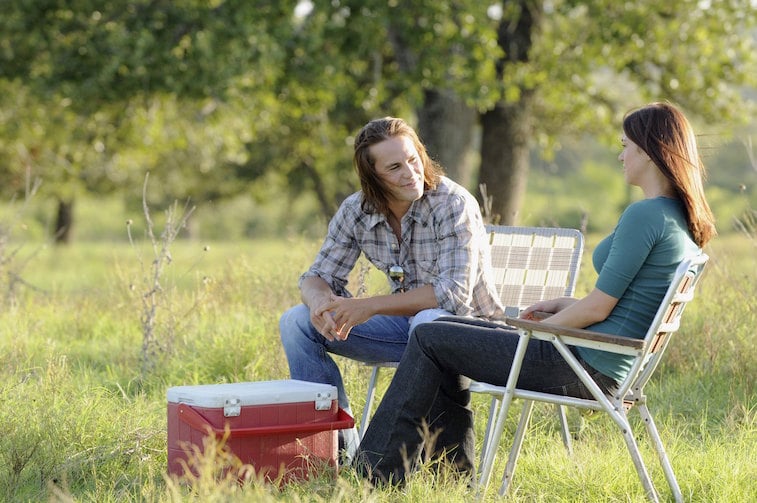 Friday Night Lights was a cult-hit phenomenon that aired on NBC from 2006-2011. According to Rotten Tomatoes, noted actor/director Peter Berg created the show — he also directed the feature film. The show focuses on the Dillon Panthers, led by head coach Eric Taylor (Kyle Chandler). Other stars of the show included Connie Britton, Taylor Kitsch, Jesse Plemons, and Aimee Teegarden. 
With five seasons, the show was able to explore its characters in more detail than the book and movie had. While its ratings were never incredible, it amassed quite a dedicated fan base. Its Rotten Tomatoes scores are impressive: 97% favorable among critics and 93% favorable among audiences. 
Part of what made the show ring so true was how real the town of Dillon, Texas felt. Fans of Texas high school football and even those who had simply heard about the phenomenon actually believed this place could exist. But is it a real town, or was it just created for the show? 
Is Dillon, Texas a real place? 
Answering the question of whether Dillon, Texas is a real place is a bit more complicated than a simple yes or no. First, the simple answer: yes, there is (or more appropriately, was) a town called Dillon, Texas.
However, it hardly resembled the Dillon depicted on FNL. According to Yard Barker, the Hopkins County municipality was "left for a ghost town." So Dillon, Texas, as it is shown on the show, isn't a real place. 
So where does the show film? According to Vulture, the show's most common shooting location is Austin, Texas. There's even an interactive map with various shooting locations around town showcasing different settings from the series. 
The version of Dillon shown onscreen is loosely based on the Odessa seen in the book, though plenty of dramatic licenses is taken in the fictional show. While Dillon itself may not be real, there's no denying that the spirit of Texas high school football that bleeds into every scene of the show is very much a reality. Even if the town itself is fictional, the emotion and experience are rooted in authenticity.