'Friday Night Lights': Zach Gilford Almost Didn't Get to Play Matt
Friday Night Lights didn't have a significant viewership during its run but managed to hold its small audience and remain intriguing enough for five seasons. The show revolving around the residents of the fictional town of Dillon, Texas, and its community of football fans, has aged well over the years and become a classic. The show ended in 2011, and its cast members have since gone on to achieve mainstream success. However, one cast member almost didn't get to play his iconic role. Find out why Zach Gilford almost lost out on playing Matt Saracen in Friday Night Lights.
Gilford played the social outcast quarterback on 'Friday Night Lights'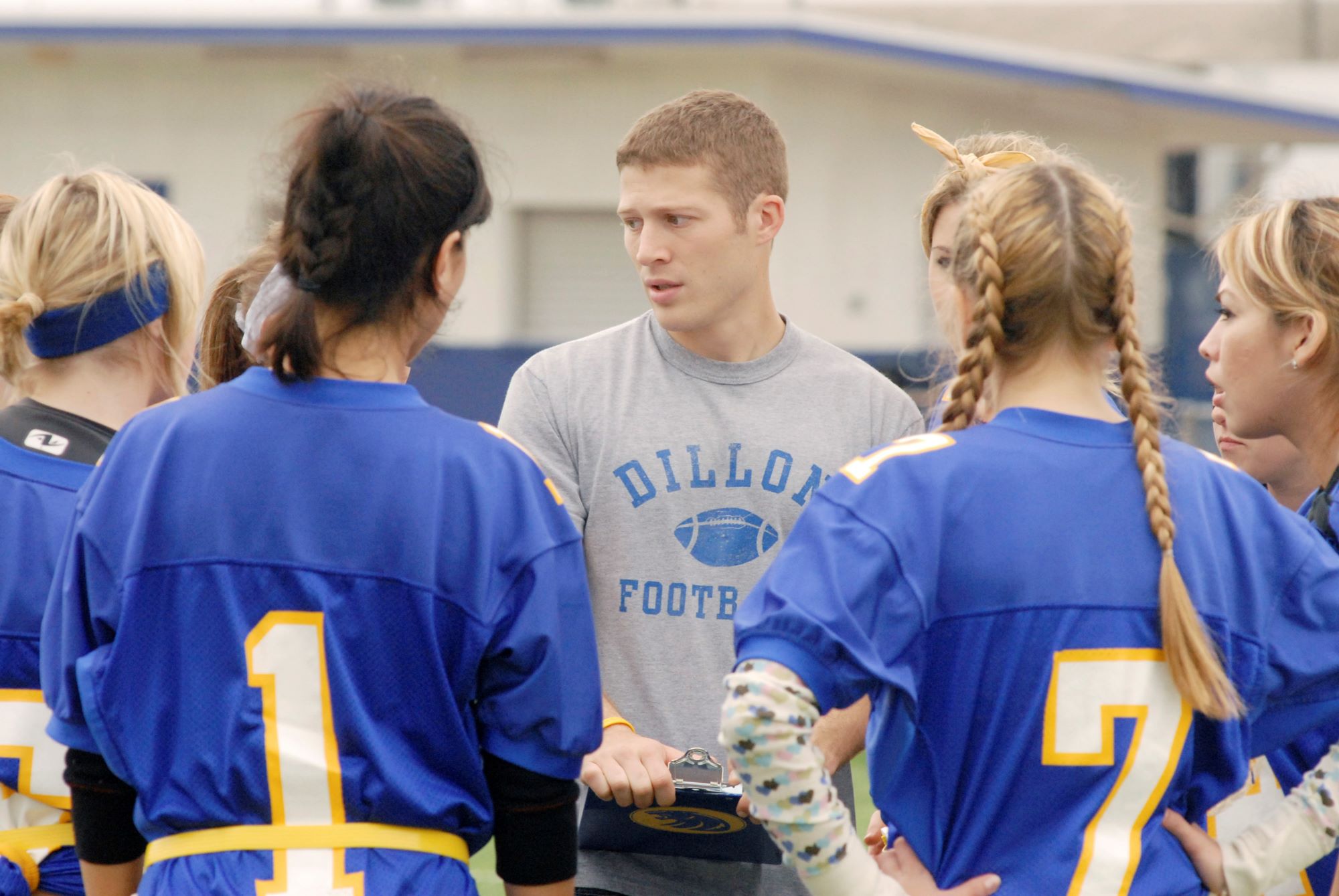 Matt Saracen is the son of Shelby Garrett and Henry Saracen in Friday Night Lights. Matt lives with his grandmother alone, and he often takes care of her as she battles dementia and old age. His relationship with his parents is often strained, and it's implied that his father, Henry, might have been an abusive husband and father. Throughout the show, Coach Taylor is seen as more of a father figure to Matt than Henry.
Matt's mother abandoned him after she and Henry divorced. It's hinted that Henry has PTSD from his time in the military when Matt's friend Landry warns him that Henry may be "all messed up from the war." However, the show never expounds more into Henry's PTSD issues, and he is portrayed mostly as an uncaring and distant father.
When the show starts, Matt is the Dillon Panthers' backup quarterback. He then becomes the starting quarterback and becomes the team's wide receiver in Season 3. In Season 3, Matt's relationship with his mother begins improving as she desperately tries to insert herself into his life. In Season 4, Matt's father dies after stepping on an improvised explosive device.
Matt also starts a friendship with Coach Taylor's daughter Julie, who doesn't give him the time of day. However, their friendship blossoms into a relationship when Julie learns that Matt isn't the typical jock. Their relationship goes through some ups and downs, but when the show concludes, Matt proposes to Julie, and the two end up living happily together in Chicago.
Zach Gilford almost didn't star in 'Friday Night Lights'
Before playing Matt, Gilford worked at a sporting goods store. He'd been out of school for less than a year when his manager and agent approached him with some projects they felt he would be interested in taking. The actor said, "my manager and agent said, there's this project and this project and this Friday Night Lights one, but we don't know if you'd be into that."
Although fans knew Gilford as Matt for five seasons, they would have seen another different Matt had everything gone to plan. According to Mental Floss, Gilford almost missed out on the opportunity to play Matt because the role had been offered to another actor. Luckily for Gilford, the other actor was occupied in another project, a made-for-tv Disney movie, so the part ultimately went to Gilford.
What has Gilford been up to since then
After Friday Night Lights wrapped filming in 2011, Gilford appeared in Taylor Swift's "Ours" music video playing her love interest. He also landed the part to play Evan in Answers to Nothing. The following year, Gilford appeared in Our Nature, playing Seth, appeared in The Mob Doctor, and followed it up with The Last Stand in 2013.
In 2014 he starred in Devil's Due and The Purge: Anarchy, and in 2016, Gilford starred in The Family as Danny Warren. Since 2018 the actor has had a recurring role on NBC's Good Girls playing Mae Whitman's ex-husband Gregg. He was also cast in L.A's Finest as Ben Walker.