Friend of 'Sweetie Pies' Star Tim Norman Says Norman's Jealousy and Greed Led Him To Allegedly Conspiring in Murder-For-Hire Plot Against His Own Nephew
Sweetie Pies fans are still trying to process Tim Norman's arrest in connection with the death of his nephew, Andre Montgomery. Norman's criminal past includes stalking allegations from his ex, Basketball Wives star Jennifer Williams. But Norman's alleged involvement in a murder-for-hire plot is a hard pill to swallow for many. A close friend of Norman's is now alleging that Norman's greed and jealousy of Montgomery led to the unfortunate event.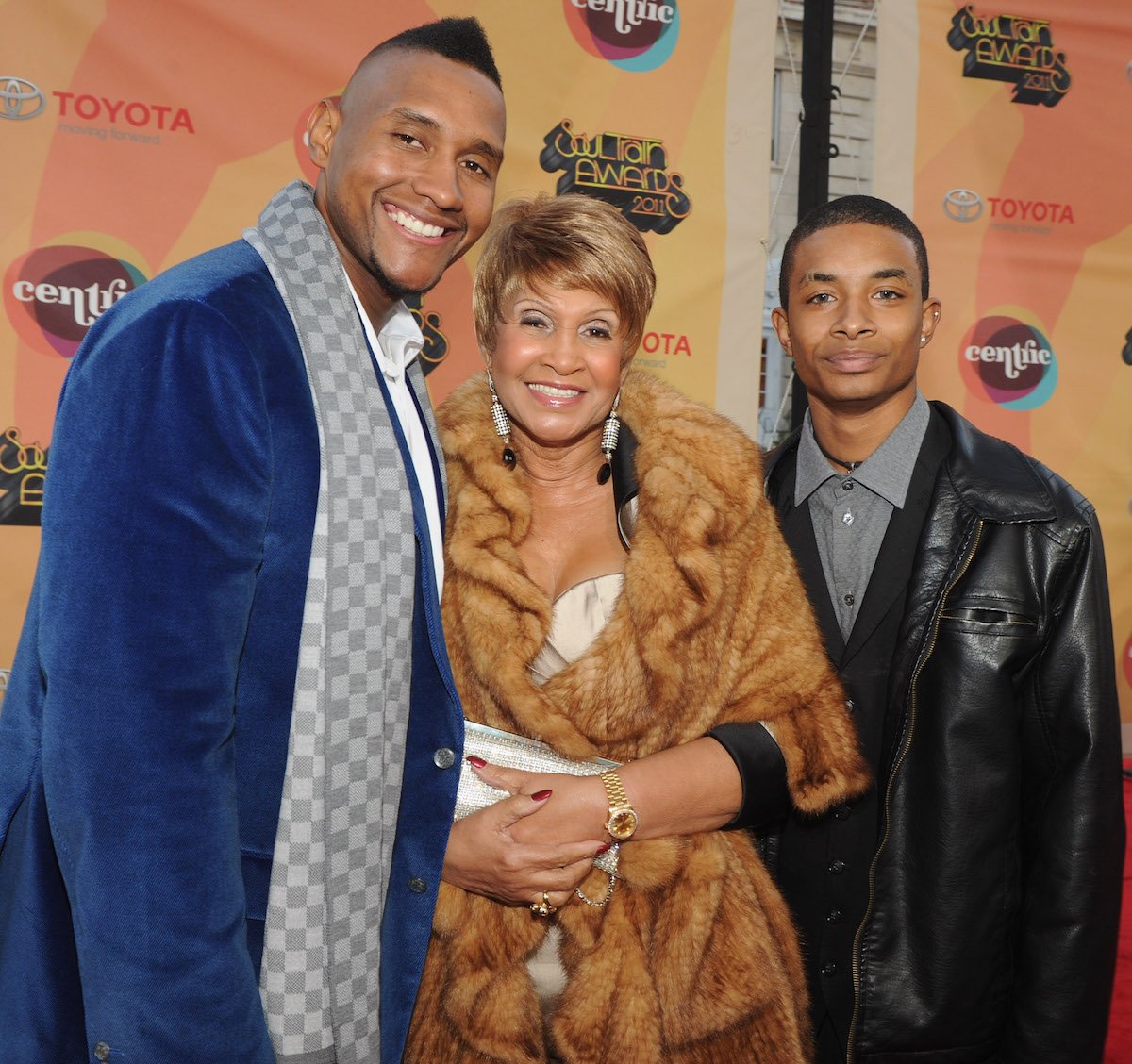 A friend of Tim Norman says Norman is money hungry
In a recent interview with YouTube vlogger Tasha K, Monica – the manager of the popular blog site All About The Tea – details her four-year friendship with Norman. She says she met Norman at the grand opening of his LA restaurant. Monica says she and Norman immediately hit off, so much so that Norman would send her exclusive stories involving him for her to run on her site.
Monica hints that Norman has always been eager for cash. She says that Norman was up charging for soul food sold at his restaurant.
"Tim got greedy," she says. "Because he was charging $20 for a two-piece chicken plate and two sides. Mind you, the table cloths are plastic, and he's charging that."
RELATED: Cast Members Of OWN's 'Sweetie Pies' are Beefing On Social Media
According to Monica, Norman's greed increased as years went on. She believes he tried to keep up with appearances. Though she says Norman's family was well off, he was not.
"He himself was struggling financially. His mother literally fired him because he was the general manager of their big St. Louis restaurant that was like the hub, and it was generating a lot of cash," she says. "But Tim was stiffening money off for himself on the side, so she fired him from working as the general manager. Tim personally, his net worth was not a lot. His mothers was, but his wasn't."
Monica believes Norman saw his nephew as a way to get himself out of financial trouble.
Friend of Tim Norman also claims Norman was jealous of his nephew
Aside from finances, Monica also believes jealousy is a factor in Norman's alleged involvement in his nephew's murder-for-hire plot. Norman's mother, Miss Robbie, has been open about her commitment to making Montgomery a success, something Monica says Norman did not like.
"[To some extent he was jealous] because you did see some jealous tendencies on the show," Monica says. "The way he communicated with Andre, it wasn't the nicest and I used to think back then, 'This young man needs mentorship, he needs love, he doesn't have a father, you're like supposedly a father figure to him.' But Tim wasn't that nurturing role model to him."
Fans of the show remember Norman being hard on Montgomery when Montgomery was also working at the family restaurant.
Tim Norman's arrest related to murder-for-hire plot against his nephew 
Norman is currently facing charges in a murder-for-hire plot against Mongomery. According to the complaint, Norman took out several life insurance policies on Montgomery totaling $450,000, two years before Montgomery's murder.
Norman and other co-conspirators were allegedly communicating via burner phones to arrange Montgomery's murder.
Prosecutors claim Norman tried cashing in on the policies a week after Montgomery's murder but he was denied because he did not provide the proper documentation, NBC News affiliate in St. Louis reports.