'Friends': 5 Most Hilarious Moments Fans Don't Realize Were Unscripted
The NBC sitcom Friends is one of the best of all time.
This ensemble comedy about six single friends in New York City borrowed heavily from shows that had come before, but in many ways, it was a total original. Even though it's been more than a decade since the Friends series finale aired in 2004, viewers are still finding humor every single time they binge-watch their favorite episodes.
Much of the show's success came from the creative minds of showrunners Marta Kauffman and David Crane, plus the whole writing team. However, there were plenty of unscripted moments as well that helped make Friends hilarious. Here are a few of them.
The last line of 'Friends' wasn't in the script
Everyone knows Chandler Bing is the most sarcastic character in the group. He's responsible for some of the funniest, most repeated lines in the series, including the final line that was totally off the cuff, according to The Things.
It happens when the six castmates are standing in Monica's empty apartment. As they survey the spot that created 10 season worth of priceless memories, Rachel suggests going to get a cup of coffee, and Chandler replies, "Sure, where?"
Rachel's scream was real when David Schwimmer pulled a prank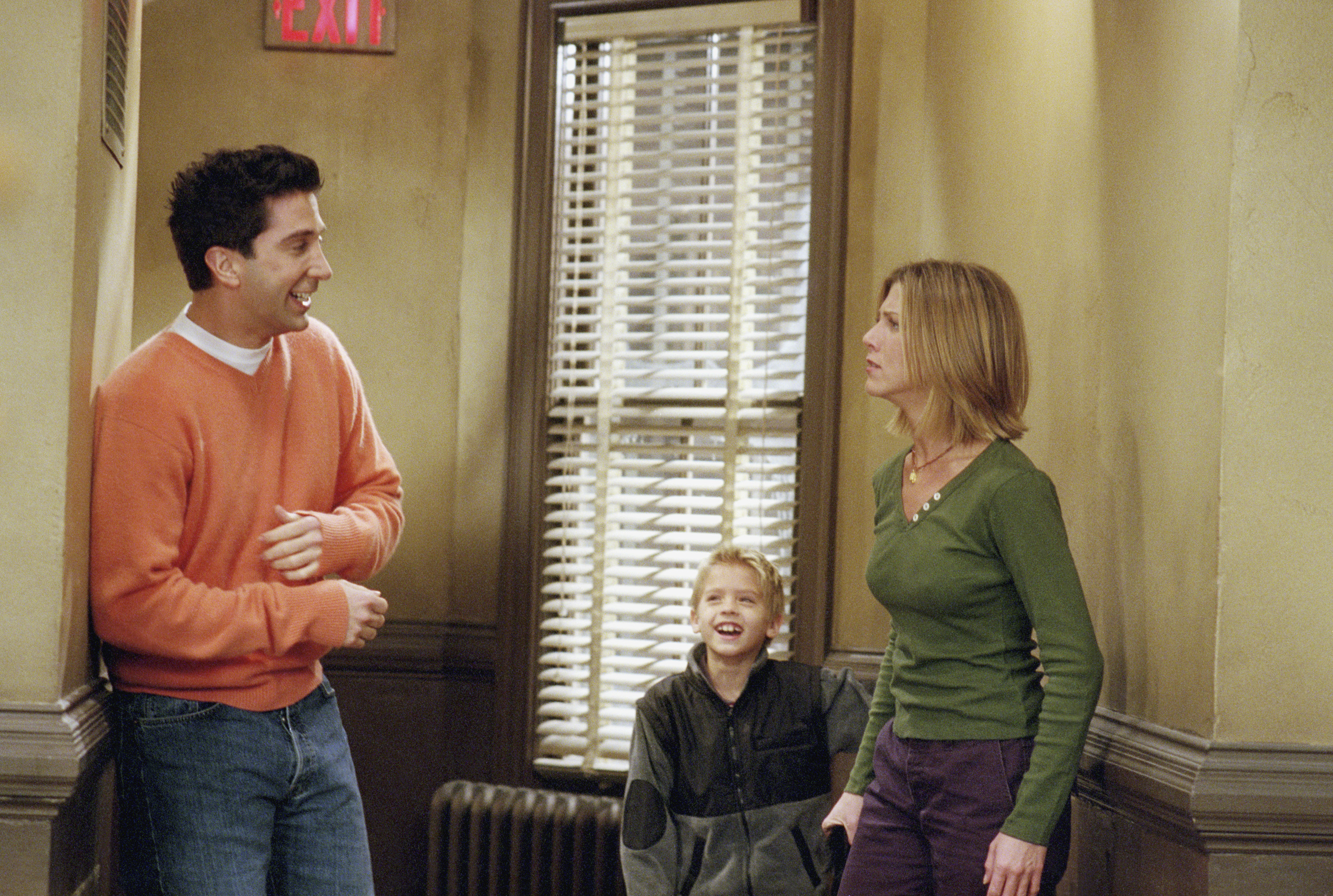 RELATED: 'Friends' Co-Creator Marta Kauffman Called Fan's Alternate Ending Idea, 'The Saddest Thing I've Ever Heard'
It seems mean in retrospect. But ultimately, the producers playing a trick on Jennifer Aniston inspired the terrified response they were looking for during "The One with the Truth About London."
In this episode, Rachel bonds with Ross' son Ben when she becomes a fun aunt who helps him pull pranks on his dad. But the biggest prank of all happens at the end when Ross pretends to fall down a flight of stairs in the apartment building. Aniston screamed when she saw a dummy wearing similar clothes to Ross getting tossed down the stairs. That's because she never knew it was going to happen.
It's a common tactic producers use to get real responses from actors. And it worked like a charm.
No one wrote lines for Billy Crystal and Robin Williams on 'Friends'
Some of the most memorable episodes of Friends are the ones featuring celebrity guest stars. During "The One with the Ultimate Fighting Champion," two acting legends Billy Crystal and Robin Williams appear on the scene.
It turns out these two pros were never written into the script or expected to be on the show. Apparently, Crystal and Williams were just visiting the set that day and were offered cameos on the spot. Everything they say during the appearance is totally ad-libbed.
Rachel's boyfriend Paolo wrote his own lines
It's no surprise that the Friends writing team didn't spend months learning Italian just so they could write lines for Rachel's boyfriend Paolo, who doesn't speak English. Instead, actor Cosimo Fusco had the task of coming up with his own banter for his appearances on the show.
These are just some examples of ad-libbing lines on Friends. The writers were smart enough to realize that once the actors were acquainted with their characters, they were often the best ones to figure out just what Monica, Ross, Chandler, Rachel, Joey, and Phoebe would say.