'Friends': How the Audience Made Monica and Chandler's Relationship 'a Thing'
Friends began with a will they/won't they between Ross (David Schwimmer) and Rachel (Jennifer Aniston). By the end, Chandler (Matthew Perry) and Monica (Courteney Cox) were a couple. Creators Marta Kaufman and David Crane hadn't planned on that, but they said the audience told them what they wanted.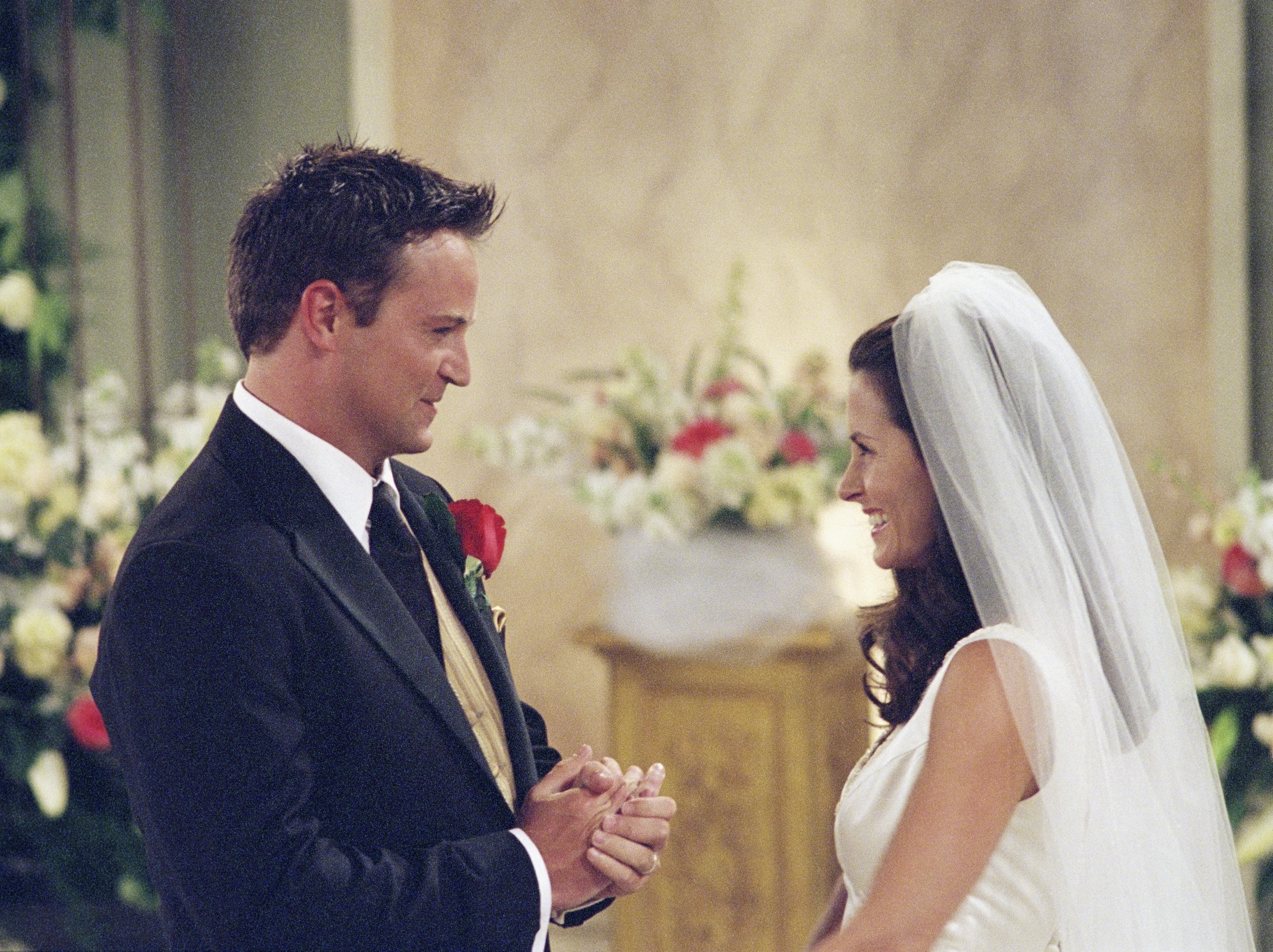 Kaufman, Crane and producer Kevin Bright were part of HBO Max's Friends: The Reunion. They told stories from casting the show to the series finale, and one of those stories was about the Monica/Chandler romance storyline. You'll hear many more in Frends: The Reunion premiering May 27 on HBO Max.
The audience decided they wanted Monica and Chandler to be more than 'Friends'
In the season 4 finale, the Friends gang goes to London for Ross's wedding to Emily (Helen Baxendale). While staying at the hotel, Chandler and Monica sleep together. The live studio audience was the first to react to that.
"One of the time we listened to the audience the most was when we were shooting in London and Monica and Chandler are in bed together," Kaufman said.
Bright described the reaction. He was in the room.
"The audience went insane," Bright said.
'Friends' expanded Monica and Chandler's relationship based on the audience
Crane said their original idea was to make Chandler and Monica sleeping together a one-off event for the two part season finale. The audience showed them it could be more.
"I think that moment was the beginning of how we rethought Monica and Chandler," Crane said. "The original plan was they would sleep together in London, it was a brief thing and we'd have some fun with it afterwards as they both like, 'Oh my God, what did we do?'"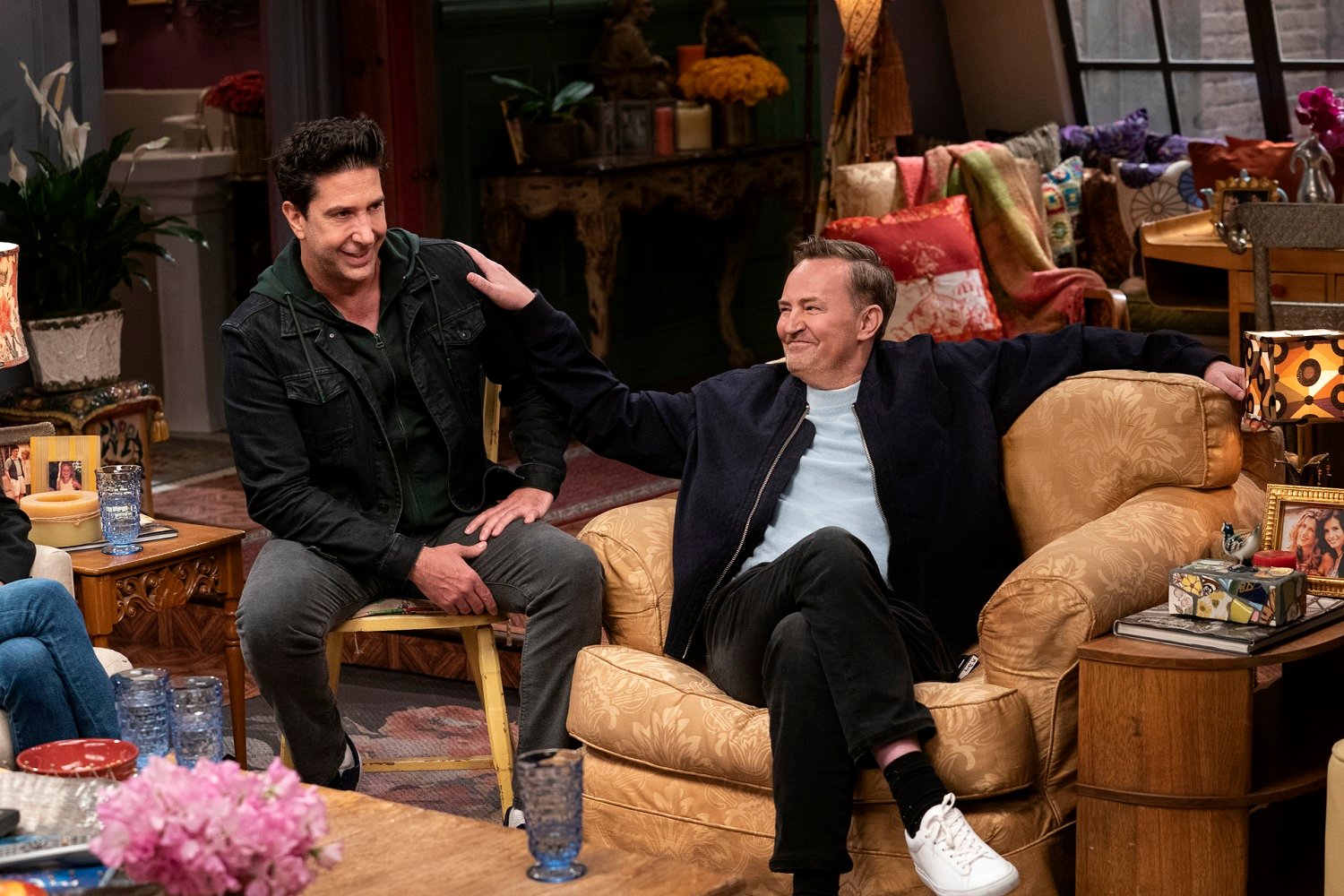 RELATED: Jennifer Aniston Says a Producer Told Her 'Friends' Was 'Not Going to Make You a Star'
In the season 5 premiere, Chandler and Monica return home from London and continue their affair. But, they don't tell the other Friends.
"The way the audience reacted, we realized there's more to this and we need to pay attention," Kaufman said. "That was the end of the season so we had time to really ruminate and think about it, but it was such a powerful moment that we knew we had to explore it more."
That change to Chandler and Monica's story impacted the rest of the series
Season 5 had a lot of fun delaying the other characters finding out about Chandler and Monica. One they became official, their possible marriage drove a lot of story, and after they were married they broached the subject of having kids.
"We expanded it from just a one night in London thing to this could be a thing thing," Crane said.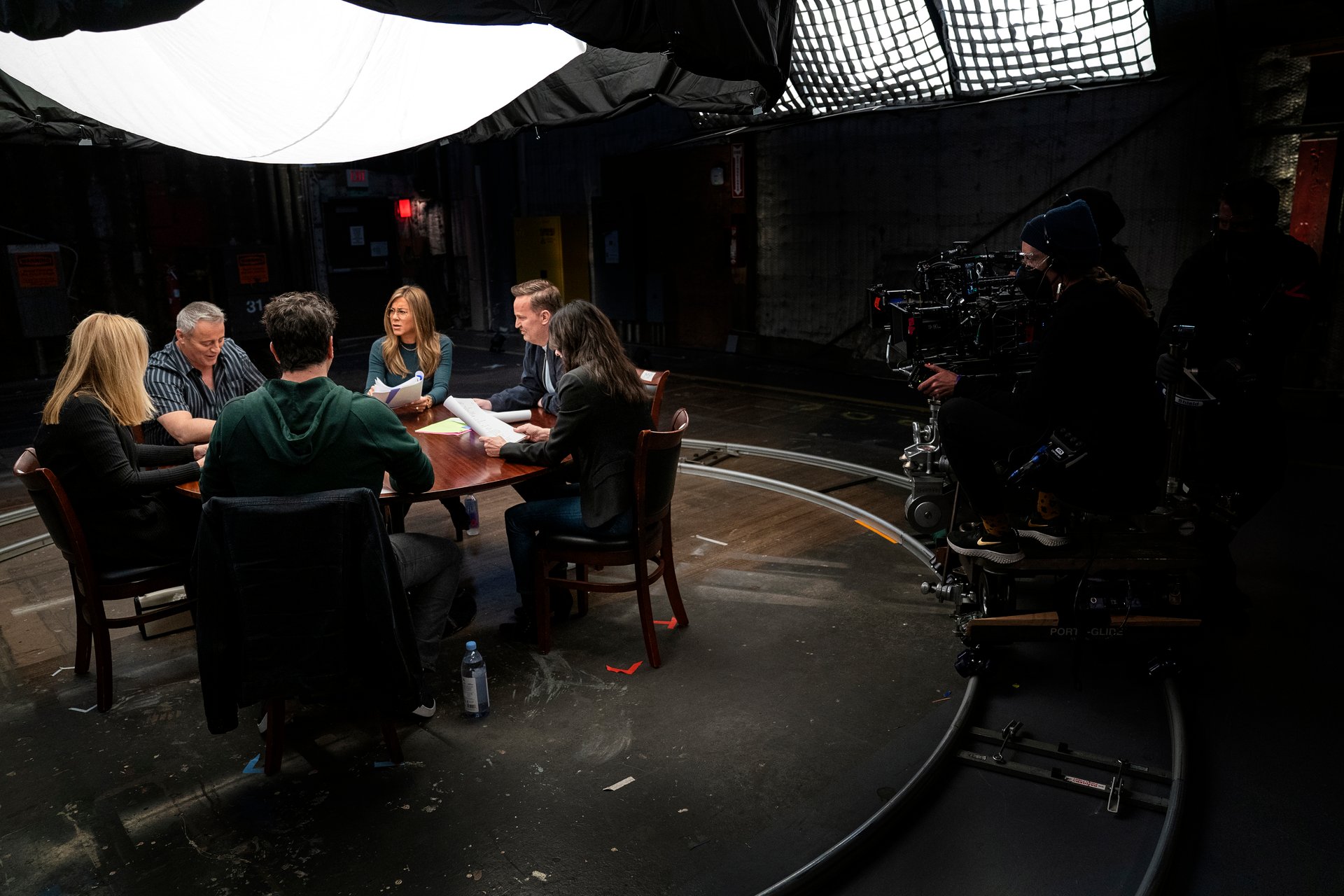 RELATED: 'Friends': What Was Monica and Rachel's Exact Address?
Kaufman said they figured out that storyline as they went along, but it all stemmed from the Friends audience's reaction. 
"We still at that point didn't quite realize how far it would go," Kaufman said. "We still thought maybe it'd be fun with them doing it in secret and hiding it, which did give us a lot of funny stuff."