'Friends' Blooper Revealed Matt LeBlanc Inadvertently Ate This Disgusting Thing
Matt LeBlanc, who plays Joey on 'Friends,' had a particularly Joey moment while one episode was being shot.
Everyone has a particular friend from Friends that they're most like. If you're particularly anxious and like things clean, you might be a Monica, if you're more new age and off the beaten path you might be a Phoebe, and if you fancy yourself a bit of a Casanova while being pretty scatterbrained, you might be a Joey. But we all have moments like each friend. Matt LeBlanc, who plays Joey, had a particularly Joey moment while one episode was being shot.
But what episode was it? And what exactly did LeBlanc do that was, accidentally, so in character?
What was 'Friends' about?
The sitcom Friends started airing in 1994 and lasted a decade, leading it to become one of the most famous sitcoms of the 90s, and in fact of all time. It centers on six friends who live in New York: Monica and Ross Geller, siblings played by Courtney Cox and David Schwimmer, Chandler Bing and Joey Tribbiani, roommates played by Matthew Perry and Matt LeBlanc, Phoebe, played by Lisa Kudrow, and of course, Rachel, played by Jennifer Aniston.
The show focuses on quotidian aspects of life while also featuring various long-running plots: Ross' pet monkey, Chandler's difficulties escaping his ex, Janice, and the on-again-off-again relationship between Ross and Rachel.
The show was, and still is, incredibly successful. It's featured on several best shows of all time lists, it consistently received very high Nielsen ratings, and it was nominated and won large amounts of awards.
Additionally, no other sitcom since has reached the number one spot on TV rankings, as Friends did in its eighth season. It's clear that Friends will forever be a massive cultural phenomenon.
Who is Matt LeBlanc?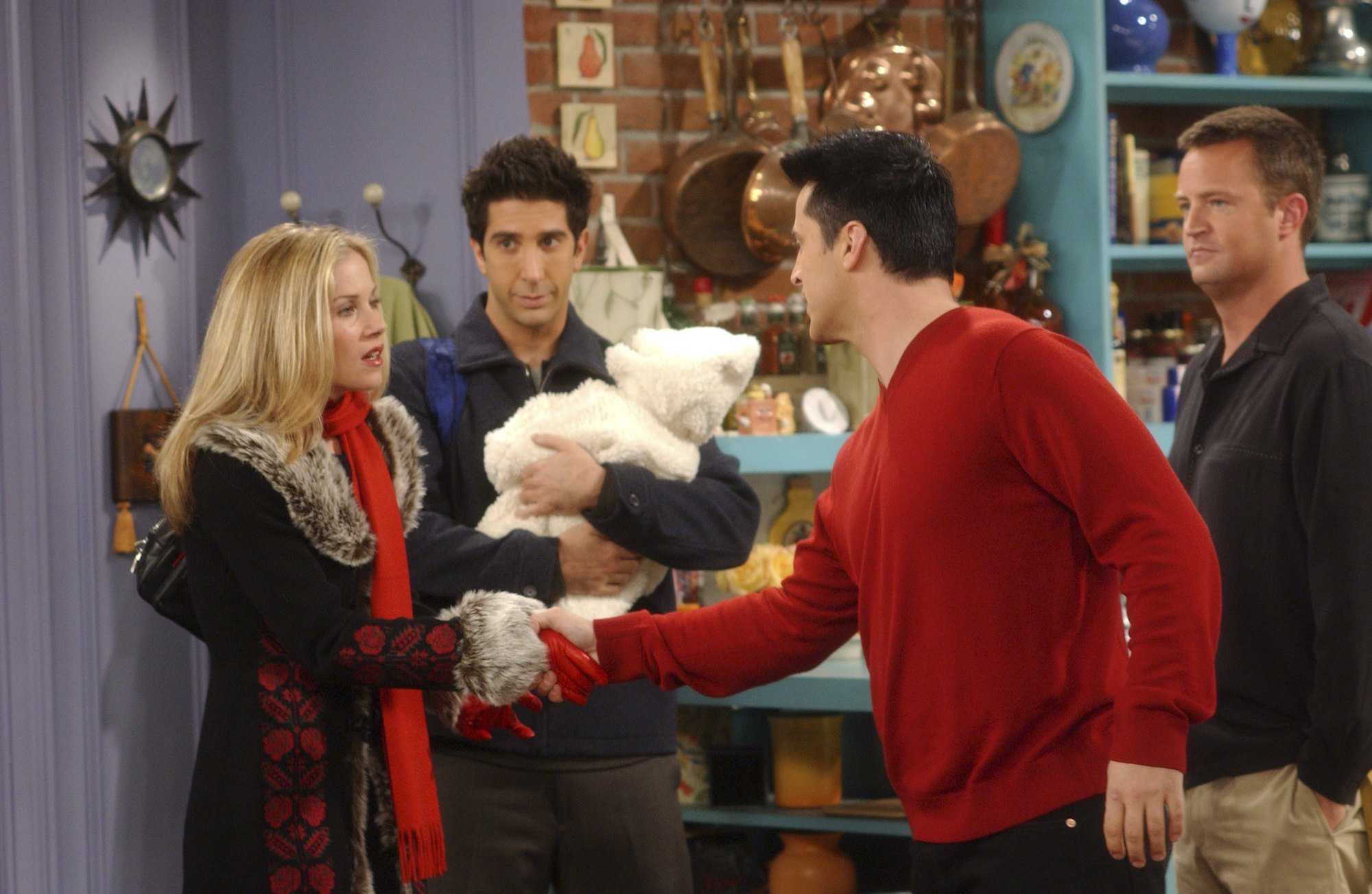 Matt LeBlanc is the actor who played Joey. Friends really was a big break for him: while he had work before landing the role, he was struggling financially. Fortunately, he found great success as Joey Tribbiani, earning multiple awards for the role and even going on to participate in a short-lived spinoff focused around the character of Joey, entitled simply Joey.
After Joey ended, LeBlanc took a brief break from television, but returned for the British comedy Episodes, playing himself. More recently, he held a co-hosting role on Top Gear, though he left the show to spend more time with his family. Though LeBlanc struggled at first, it's clear he's in a great place now.
'Friends': What did he eat?
In one of the Thanksgiving episodes of Friends, Rachel decided to cook for Thanksgiving. However, Rachel, the spoiled rich girl living on her own for the first time, is not an expert cook — so she mixes up the recipes for shepherd's pie and trifle and combines them into a gross concoction.
Today reports that the prop that they used for this dish was pureed bananas and whipped cream, so the actors didn't really have to eat something so gross. Though the actors weren't supposed to eat something gross, LeBlanc made a mistake and did:
"There was too much on [Schwimmer's] plate, so he starts to eat it all and he can't finish it and he starts laughing, so we cut. As we're cutting, he kind of spits it back on his plate. I'm sitting right next to him, and I'm looking the other way. I didn't see him spit it back on his plate. I scrape some on my plate, and I go, 'Here, let's go again.' And we go again. And I'm eating it and we finished the take. No one says anything to me."
It's gross — but there's one saving grace: LeBlanc didn't even notice until he watched the blooper reel! Hopefully, Schwimmer at least brushed his teeth.