'Friends' Co-Stars Jennifer Aniston and Courtney Cox Once Dated the Same Guy
Jennifer Aniston and Courteney Cox are best known for their performances on the hit series Friends. The comedy show aired for 263 episodes before coming to a tearful end.
For 10 television seasons, the two actresses created a special bond with one another while working so close together. As their fans and all of the public already know, the two became good friends in real life.
What people might not know is that Aniston and Cox both dated the same guy at different points in times!
Jennifer Aniston's relationship with Adam Duritz
In 1995 Aniston and Duritz began spending a lot of time together due to mutual friends. Aniston was working on Friends at the time, and Duritz was focused on his work for his band, Counting Crows. Though there isn't a ton of details about their dynamic, it is evident that the two had a meaningful friendship that eventually blossomed into something poor.
When the couple was photographed together during this time both Aniston and Duritz look happy to be together. Since Aniston and Duritz never shared why they eventually split up, there was a lot of speculation about the breakup.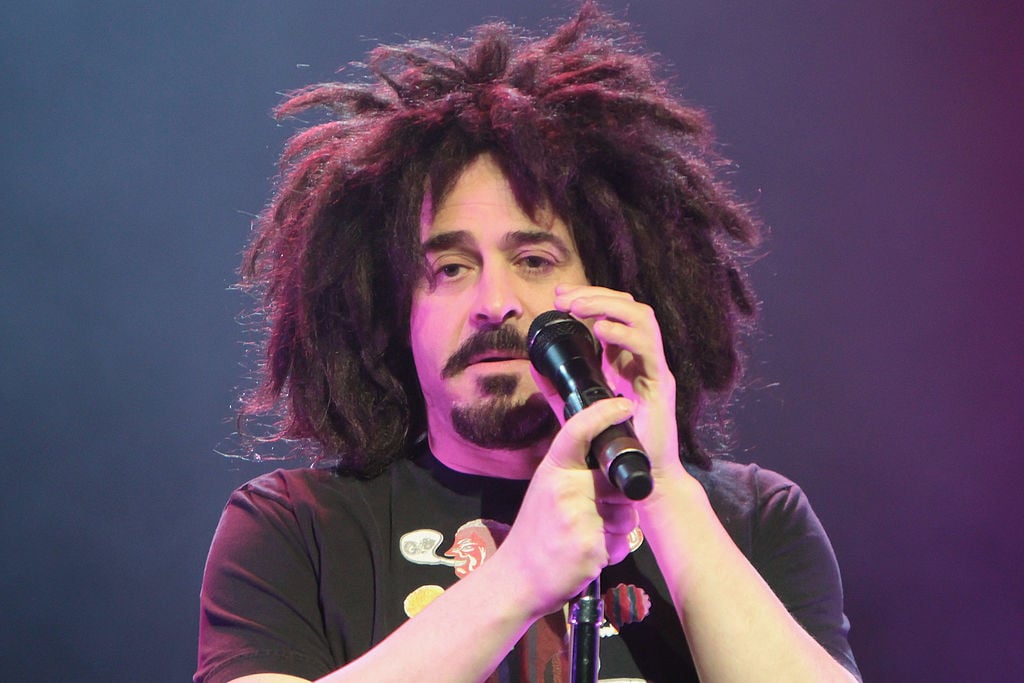 Friends had been recently released and blowing up in a good away around the same time the couple began dating. In addition, Duritz had recently received two Grammys.
It was obvious the two individuals were career-oriented, which left the public wondering if their ambition, success, and timing is ultimately what led to the couple's end.
Courtney Cox's relationship with Adam Duritz
Cox met Duritz just about two years after Aniston and Duritz broke things off. Cox and Duritz's paths crossed while she was being featured in the official music video for "A Long December."
The Counting Crows' vocalist hit it off with Cox, and they eventually became an item. It is shocking how much little time passed between Duritz's relationships with the Friends co-stars. Nonetheless, it didn't stop either one of them from letting it happen.
Unfortunately, similar to Aniston's case, there is hardly any information about their time together. Fans would love to know why Cox and Duritz ended up not working out, but their love story remains a mystery.
Who are Jennifer Aniston, Courtney Cox, and Adam Duritz dating now?
Aniston married Brad Pitt in 2000, but the marriage came to an end just five years later. In 2015 Aniston decided to wed Justin Theroux. However, in 2017 the couple mutually decided to go their separate ways while remaining close friends. After two marriages that ended in divorce, it would only make sense that Aniston would want to take some time to be on her own.
In 1999 Cox married the talented actor and director David Arquette. Coco Arquette was born in 2004, and Aniston was actually named the godmother of Cox's daughter.
Despite what appeared to be years of a successful marriage, the couple filed for divorce in 2012. When the paperwork became official, Cox and Arquette had already been separated for two years. It seems like the two have managed to remain friends.
Currently, Cox is dating Johnny McDaid. Cox's shares that her relationship with the famous musician seems to be going well.
Per usual, Duritz's dating life is still a bit of mystery. In 2009 he was dating Emmy Rossum for a bit before she ended things with him. The breakup appeared amicable, but Duritz hasn't been up to anything drastic on the dating front in the past few years. Current times seem to be a bit calmer for him than the '90s.
Over the years Aniston and Cox have been there for one another through the ups and downs of life. Though it feels like ages ago, Aniston and Cox still appear unbothered with the issue. It doesn't seem like any boy stands a chance of getting in the way of this beloved power friendship.