'Friends': Courteney Cox Felt Bad for Fired Guest Stars
Courteney Cox remembers all the guest stars who were fired from 'Friends' before the final taping, and how she tried to make them feel better.
The cast of Friends were the biggest stars on television in the '90s. That had to be intimidating for Friends guest stars. Yet, every week, hopeful actors would audition and rehearse with the cast of Friends, only to be fired and replaced. Courteney Cox never got over it.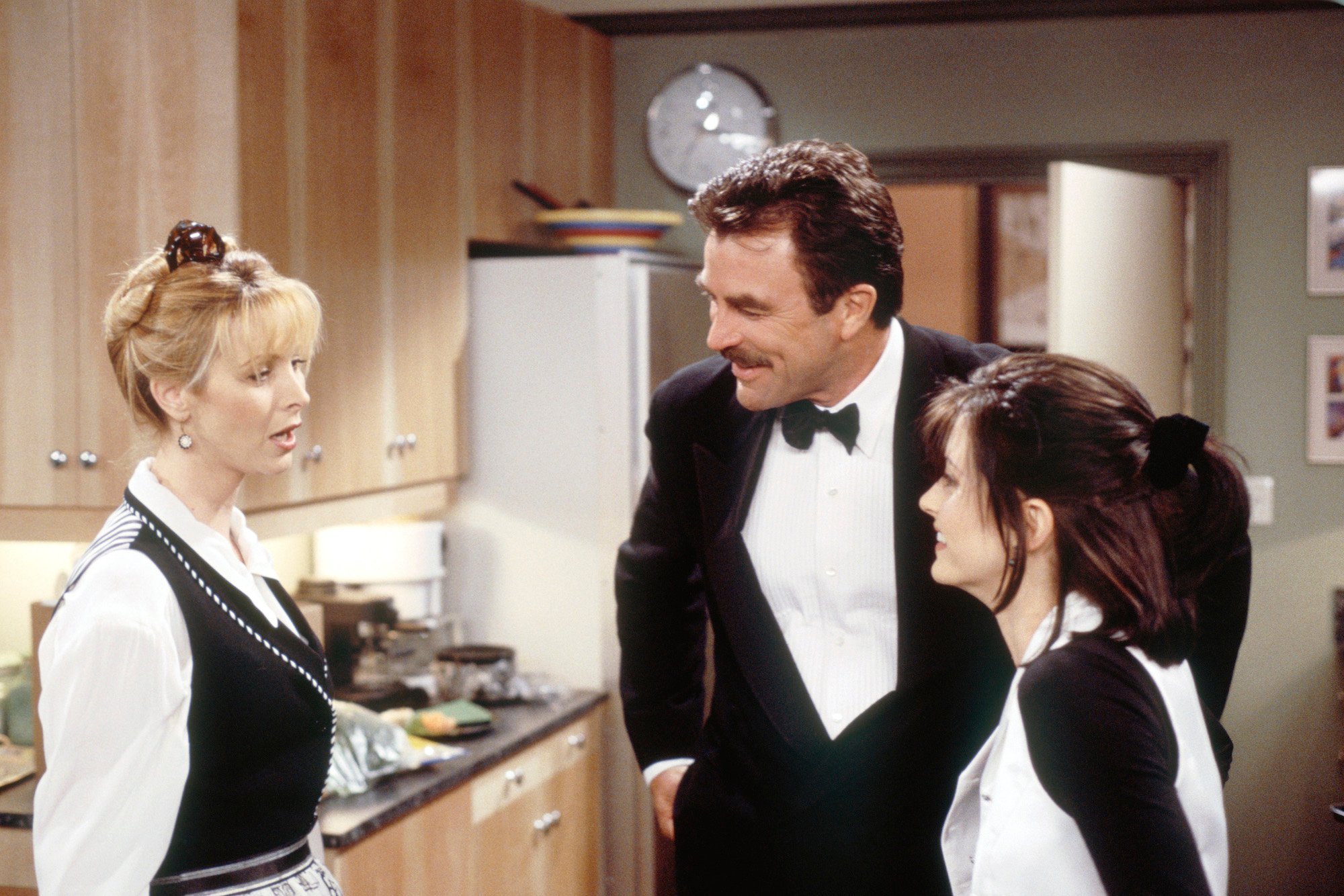 Cox was a guest on the Smartless podcast on Feb. 21. When hosts Will Arnett, Jason Bateman and Sean Hayes asked her about Friends, Cox shared how she tried to make fired guest stars feel better. The 10 seasons of Friends are now streaming on HBO Max. 
Wednesday was pink slip day on 'Friends'
Cox explained why guest stars would get fired. She also caught herself talking in the present tense. After 10 years of Friends, it's probably hard to break that habit. 
"So on Friends, first of all we have run-throughs on Wednesday," Cox said on Smartless. "Or we did. I love how I'm still on the show. It's been 15-20 years. When we have our run throughs on Wednesday, so many people would get fired. Like, friends of mine. I would always feel so bad because they only had one shot at doing a rehearsal. Then Wednesday, the network would come through and that would be it."
Courteney Cox would reach out to fired 'Friends' guest stars
Getting so close to a Friends guest spot and losing it had to be crushing. Cox felt so sympathetic that she would go above and beyond. It certainly wasn't the lead actor's responsibility.
"So I would either send flowers or I would call," Cox said. "I felt so bad for them. It sounds really stupid."
Guest stars who made it onto Friends included Brad Pitt, Reese Witherspoon, George Clooney, and Julia Roberts. They didn't have to worry. Cox was talking about the people who would play Ross or Joey's latest girlfriend.
"All these movie actors would come and they were so nervous, but of course they would never be fired," Cox said.
It took a guest star to know a guest star
Cox may have done the same for guest stars just because she was a fellow actor. However, working her way up in the sitcom world, Cox knew what it was like for guest stars. Before Friends, Cox's biggest role was Alex P. Keaton (Michael J. Fox)'s girlfriend on Family Ties. Prior to that recurring gig, Cox was on episodes of Murder She Wrote and The Love Boat. So she knew what it was like to join an established cast for a week.
"I don't think I've ever been comfortable, not that people haven't been nice," Cox said. "But I don't think they reach out as much as I did."
After Friends, Cox starred on the long-running series Cougar Town. Her new show, Shining Vale, premieres March 6 on Stars.