'Friends': Courteney Cox Knows What Monica Would Be Up To Today
Fans of the iconic TV show Friends are gearing up for the big reunion on HBO Max, with all the stars gathering to reminisce about the days when they filmed one of America's most beloved television shows. While some surprises are remaining under wraps until the reunion starts streaming on May 27, some sneak peeks have been unveiled, mostly revealing the cast members chatting about their time on set, and their individual processes for bringing the fan-favorite characters to life. In one memorable segment, the cast of Friends can be seen discussing what their characters would be doing today — and Courteney Cox had a very definitive answer about how Monica Geller would be spending her time.
Courteney Cox played Monica Geller on 'Friends'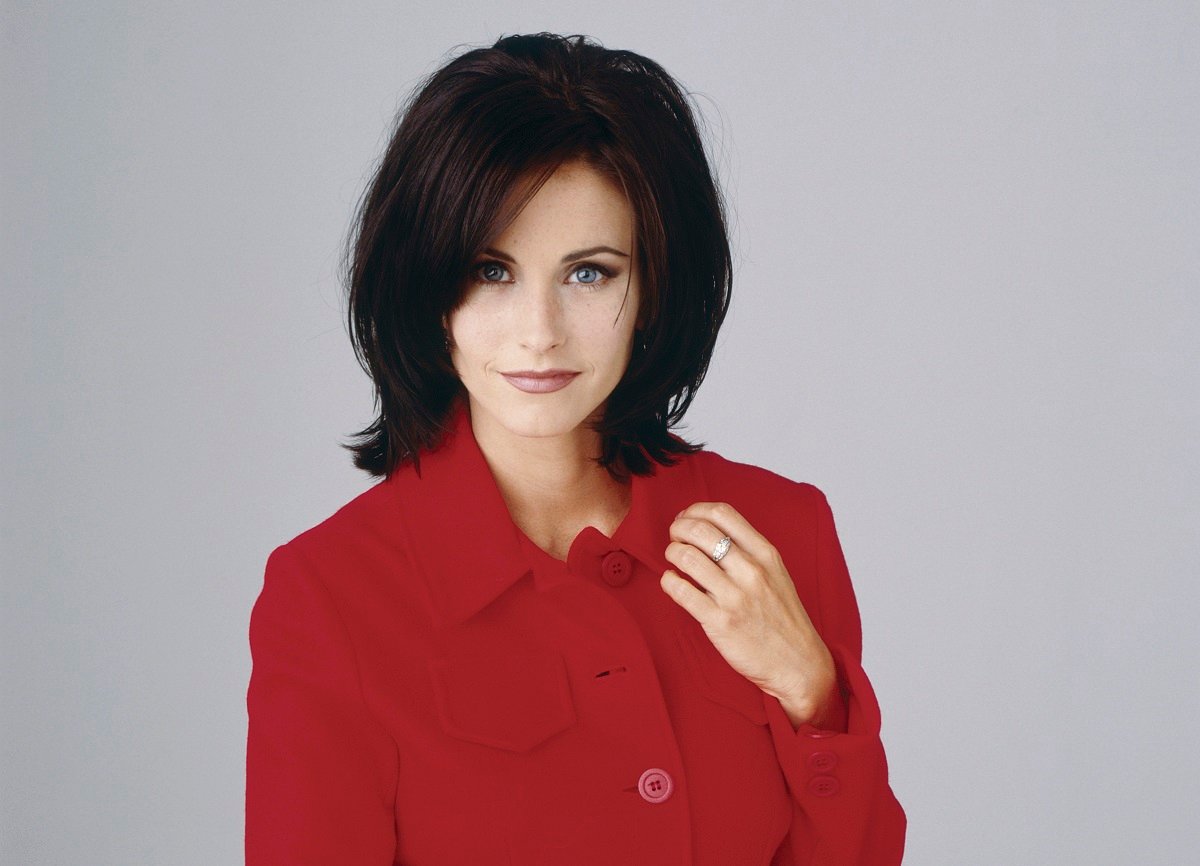 RELATED: What Is Courteney Cox Doing Now?
Cox was born in 1964 and started out her career as an actress and model. A few of her early roles were in music videos, including a memorable turn in Bruce Springsteen's "Dancing in the Dark" music video.
By the late '80s, Cox was a noted character actor, with parts in movies like Masters of the Universe, Cocoon: The Return, and Mr. Destiny. In 1994, Cox was approached about a starring role in a brand-new TV series for NBC, tentatively titled Friends. While Cox was initially asked to audition for the role of Rachel Green, she was ultimately cast as Monica Geller.
Monica is a character who is portrayed by Cox as being obsessive-compulsive, a chef who is fiercely devoted to both her work and her circle of friends. While Monica is frequently unlucky in love, she never gives up hope — and her experiences with relatable issues like childhood obesity and a problematic relationship with her parents meant that she quickly became a fan favorite. 
What happened to Monica at the end of 'Friends'?
RELATED: 'Friends' Star Courteney Cox Has an Unusual Hygiene Habit
Monica Geller goes through an incredible growth trajectory during the years that Friends was on the air. Her career went through numerous ups and downs, and she dated several men, all of whom proved to not be the right fit for her.
In the end, however, she falls in love with her longtime friend, Chandler Bing. The two started dating in season four of Friends and got married not long after.
Monica always wanted to have children — and her relationship with Chandler opened the door to that possibility. After the couple experiences fertility struggles, Monica and Chandler decide to adopt and end up adopting newborn twins, whom they bring home in the series finale of Friends.
An emotional ending that wrapped up Monica's story in a truly sweet way, the series finale showed that sometimes, happy ever after is possible after all. 
What does Courteney Cox say that Monica would be doing today?
RELATED: Which 'Friends' Stars Are Still Friends in Real Life?
While the Friends reunion is an unscripted event that technically doesn't allow for any continuation of the characters' journeys. There is a moment where the actors reminisce about what they believe the characters that portrayed would be doing these days — close to 20 years after Friends went off the air.
Cox, in particular, has a very specific idea about what Monica would be up to. "I always just feel like Monica would be doing something competitively with other mothers and trying to outdo them," Cox said, in a clip from the reunion. "Whether it's the bake sale at school or something. I mean, she'd be so annoying. She'd be at the head of the PTA or something."
Fans can find out more about Cox's journey through playing Monica Geller when Friends: The Reunion starts streaming on HBO Max.