'Friends': Courteney Cox Was More Like Monica Gellar Than Fans Know
Friends is one of the most popular and iconic TV shows of all time. For 10 years, fans laughed along with the antics of pals Monica Geller (Courteney Cox), Rachel Green (Jennifer Aniston), Phoebe Buffay (Lisa Kudrow), Joey Tribbiani (Matt LeBlanc), Chandler Bing (Matthew Perry), and Ross Geller (David Schwimmer).
The show revolves around their lives in New York City, their career adventures, hangouts at Central Perk coffee shop, and romantic escapades. The characters inspired fashion trends, hairstyles (everyone wanted The Rachel!), and new catchphrases, like Joey's "How you doin'?" But were any of the characters similar to the actors who played them? It turns out Cox and her Friends character Monica were more alike than you realized! 
Who was Monica Geller?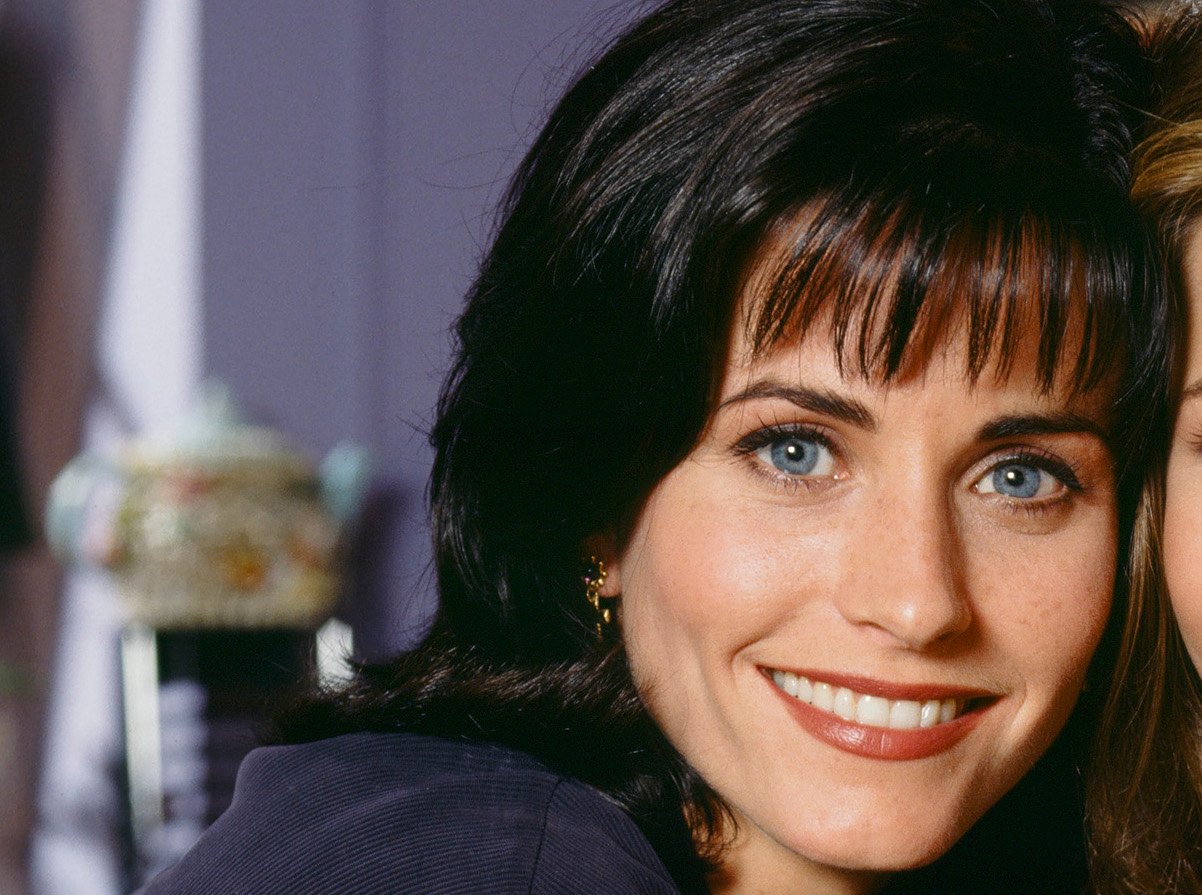 RELATED: Courteney Cox Hilariously Doesn't Remember Being on 'Friends'
Monica works as a chef and is the mother hen of the group. She is a complete neat freak and obsessive about cleanliness, sorting her towels into 11 categories, labeling everything in her apartment, even vacuuming her vacuum in one episode.
Monica is super competitive, a perfectionist, and can be a bit bossy, but she's also level-headed, loyal, and caring. Monica and Chandler start dating in season 5 and get married in season 7. In the series finale, the couple adopts twin babies, Jack and Erica. 
Cox was the most famous cast member before joining the show. She had already appeared in the music video for Bruce Springsteen's "Dancing in the Dark." She was also known for playing Alex P. Keaton's girlfriend, Lauren Miller, on Family Ties and starring with Jim Carrey in Ace Ventura: Pet Detective.
Initially, showrunners offered Cox the role of Rachel, but she wanted to play Monica instead because she liked her strong personality. While it's hard to picture anyone else but Cox playing Monica, the character could have looked very different.
"When we originally wrote the role, we had Janeane Garofalo's voice in our head," creator David Crane told Vanity Fair, "darker and edgier and snarkier, and Courteney brought a whole bunch of other colors to it. We decided that, week after week, that would be a lovelier place to go to."
What are the similarities? 
RELATED: 'Friends': Jennifer Aniston, Courtney Cox, and Lead Cast Hated the Theme Song
Fans likely didn't realize just how similar Cox was to her perfectionist, compulsively clean, control-freak Friends character. In a 1995 interview with the Los Angeles Times, one of the show's creators and executive producers, Marta Kauffman, revealed: "Let's face it, she's adorable and intelligent and really together. She is Monica. She has the neatest dressing room. She even cleans up the other actors' dressing rooms because she won't go in there if they are too messy. Yet at the same time, she can do things that are unexpected and wonderful and really funny. Courteney is sarcastic. She makes me laugh all the time. We're really lucky to find an actress who can do that."
Later in the interview, Cox admitted: "OK, I am a neat freak. Not about myself. I don't use a lint brush or anything, and I don't iron, but I could easily pick lint off of someone else. I was doing, I think it was The Jon Stewart Show, and I was picking things off of him and I thought, 'Oh my God, I'm just like Monica. This is too scary.' I have a lot of glass in my house, and I remember saying as a joke once that I clean my stuff with Windex while my friends are over, but then I found myself actually doing that the other day. It's horrible." 
What did Cox do after 'Friends'?
When Friends ended in 2004, Cox and her female costars were the highest paid women on TV, netting $1 million per episode for the last two seasons. While some of the cast struggled to reach the same level of success after the series wrapped, Cox was one of the first to find another long-term TV gig. In 2009, she began starring in Cougar Town, a part that earned Cox her first Emmy Award nomination.
Friends is currently available to stream on HBO Max.