'Friends' Creative Team's Biggest Obstacle Was a Condom Wrapper
It's been more than 25 years since Monica, Rachel, Phoebe, Joey, Chandler, and Ross hung out at Central Perk for the first time. From the moment Friends premiered in 1994, the show was a pop culture phenomenon.
The Friends writing team clearly had no issues coming up with funny jokes, relatable situations, and poignant moments. Their biggest obstacle was with network standards and a simple form of contraception. 
'Friends' is one of the most popular shows of all time
Friends centered around a core group of six friends living and working in Manhattan. The crew includes Monica (Courteney Cox) and her roommate Rachel (Jennifer Aniston), their neighbors across the hall Joey (Matt LeBlanc) and Chandler (Matthew Perry), Monica's brother Ross (David Schwimmer), and her former roommate, Phoebe (Lisa Kudrow).
Over the course of 10 seasons, they hilariously dealt with life experiences that everyone can relate to, including love, dating, breakups, career highs and lows, and family drama. The show was consistently in the top 10 of the ratings, and its last episode was the fifth most-watched series finale in television history. 
The one with the controversial contraceptive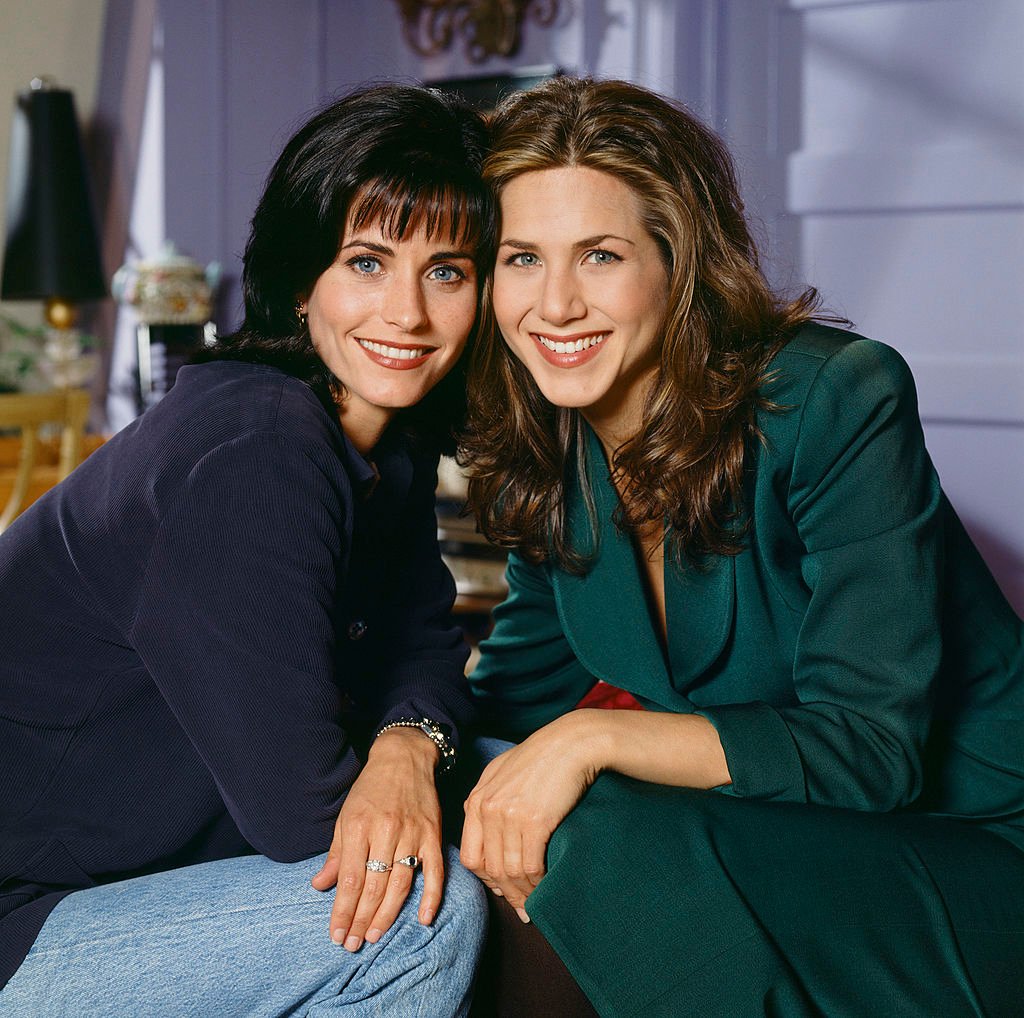 Episodes of Friends certainly seem tame compared to the shows tackling serious social issues and mature content today. But at the time, certain topics really pushed the envelope, specifically one scene in the second season.
In the episode "The One Where Dr. Ramoray Dies," Monica and Rachel end up back at their apartment with their dates, Richard and Ross, respectively. As things get steamy between each couple, Monica and Rachel head to the bathroom at the same time, only to discover that there is only one condom left in their communal stash.
The pair argue while Ross and Richard make awkward small talk in the living room. The girls decide that the best way to decide who gets the condom is with a game of rock, paper, scissors. Rachel wins, forcing Monica and Richard to delay their plans.
There were strict rules that showrunners had to follow while filming that scene. They were allowed to show the box, but not the actual condom, and the actors weren't allowed to say the word. 
"We only had problems with Standards. For a long time, we couldn't show a condom wrapper," one of the show's creators, Marta Kauffman, revealed to Vanity Fair. Co-creator David Crane added: "The rules kept changing. For the first three years we could say 'penis.' Then we couldn't say 'penis.' Then we could say 'penis' again." 
They also grew frustrated with a seemingly double standard. "They're masturbating on Seinfeld and we can't show a condom wrapper," Kauffman said.
"That made me crazy," former president of NBC Entertainment, Warren Littlefield, continued. "I had a lot of battles with broadcast standards over that. What could be more socially responsible than these characters practicing safe sex?" 
Relaxed standards make for a big impact 
As time went on, the network became less prudish. In the eighth season of Friends, there's a famous scene when Rachel tells Ross she's pregnant.
"I don't understand how this happened," an incredulous Ross exclaims, "We used a condom!"
Rachel then has to explain, "Condoms only work, like, 97% of the time." 
This honest discussion about contraceptives made a big impression on the show's young viewers. An article in the journal Pediatrics found that a majority of teenagers who watched the episode were able to recall specific details about the effectiveness of condoms, and 10 percent talked about it with an adult afterward. Ultimately, the study concluded that working in conjunction with parents, TV shows like Friends can be a "healthy sex educator."