'Friends' Creators Marta Kauffman and David Crane Reveal Their Favorite Moments From the Show
The co-creators of the hit NBC sitcom 'Friends' sat down to recall their favorite moments from the show, and they're hilarious.
Over the course of 236 episodes, there are countless moments that Friends fans still treasure to this day. From hilarious one-liners ("PIVOT!") to tender interactions between the six castmates ("He's her lobster!"), the show is endlessly quotable and ultimately memorable.
Every single episode of Friends has something special about it. However, series creators Marta Kauffman and David Crane admitted that they have a couple favorite moments from Friends that stand out above the rest.
Marta Kauffman loves the birth episodes on 'Friends'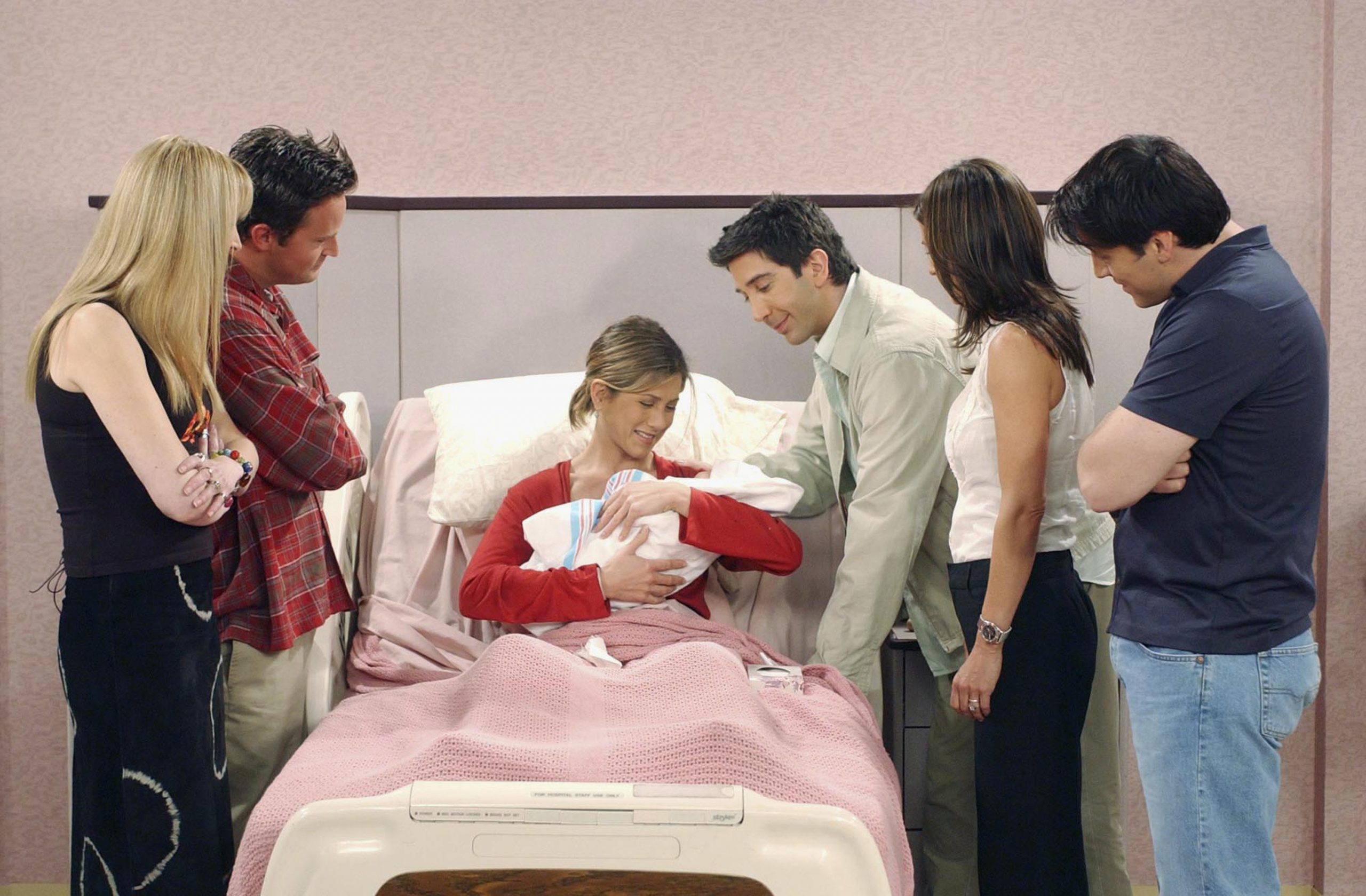 During an interview with Today in 2019, series co-creator Kauffman said she is particular to the episodes where the characters give birth. Most fans don't realize it, but all three women on Friends become mothers in different ways — Phoebe through surrogacy, Rachel as a single mom, and Monica via adoption.
Kauffman is also a big fan of Joey and one of his iconic funny lines. "'Moo point' is the one that comes back to me all the time and just makes me laugh," she said during the interview. "There are episodes. I loved the birth episodes."
David Crane adores the 'Friends' Thanksgiving episodes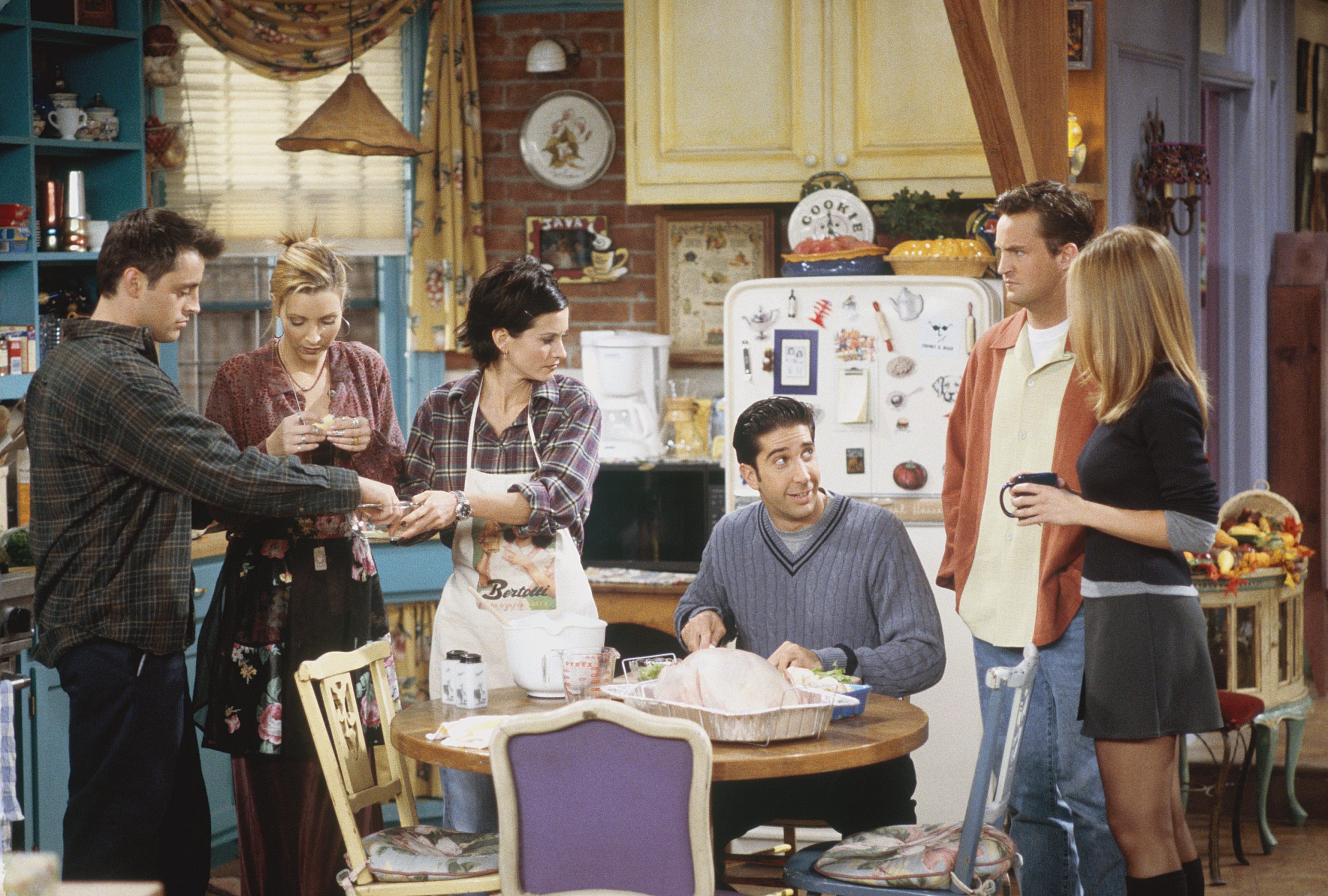 The six castmates on Friends never celebrate Thanksgiving the same way twice. Sometimes they play football, and one time Monica put her head inside a turkey. One thing they all have in common? They're some of the best episodes of the series.
When asked about his favorite Friends moments, co-creator Crane replied, "Every Thanksgiving episode. I just love the Thanksgiving episodes."
There are 10 Thanksgiving-themed episodes — one for each season — but most fans adore "The One Where Ross Gets High" most of all. That installment from season 6 includes Rachel's infamous trifle recipe complete with ladyfingers, jam, custard, beef, peas, bananas, and whipped cream, plus some family drama with Ross and Monica's parents.
Another favorite moment from the creators of 'Friends'
Friends had plenty of heart and knew when to be serious. However, the sitcom was at its best when it was making audiences laugh. That includes hilarious moments that occurred during filming.
For example, there was the time Matt LeBlanc (Joey Tribbiani) tripped over a couch and fell down hard. "We always do like to tell the story of Matt LeBlanc falling on his face," executive producer Kevin Bright recalled.
Kauffman agreed. "Probably my favorite moment of 10 years was [LeBlanc] comes running in, tripped behind the couch and went down so hard that you could see his feet fly up," she said. "I was laughing so hard I was on the floor. Kevin turned the camera on to me because I was laughing so hard."
'Friends' remains a cultural phenomenon
It's been more than 16 years since the finale aired, yet Friends still enjoys as much popularity today as it did back then. Fans are eagerly awaiting the Friends reunion special, which will be coming to HBO Max at a later date. It's not a reboot, but it will give fans a chance to see their six favorite characters reunited.
Until then, catch up with Ross, Rachel, Monica, Chandler, Joey, and Phoebe on HBO Max, where all 10 seasons of Friends are currently available for streaming. Especially the Thanksgiving and birth episodes.