'Friends': David Schwimmer Couldn't Picture Chandler Until First Table Reading
Friends is returning after 17 years of being off the air in a special reunion episode on HBO Max. The reunion episode will reunite stars David Schwimmer, Matthew Perry, Matt LeBlanc, Courteney Cox, Lisa Kudrow, and Jennifer Aniston on the set for the first time ever. The stars discussed the show and more in interviews leading up to the new episode. Schwimmer discussed how he didn't feel like he understood the role of Chandler Bing until the first table reading.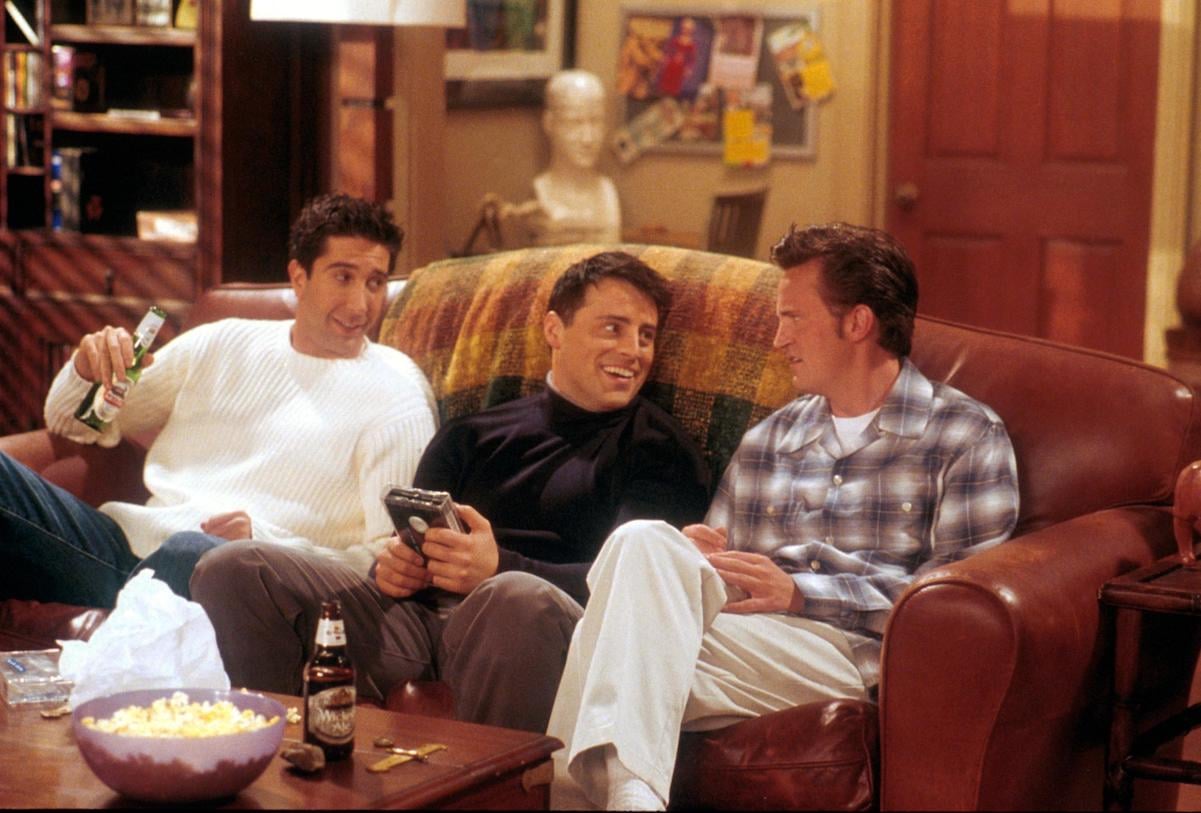 The 'Friends' reunion special drops on HBO Max on May 27
The 6 actors who played the iconic roles of Rachel Green, Chandler Bing, Ross Geller, Phoebe Buffay, Joey Tribbiani, and Monica Geller returned to the studio at the Friends set to film the special episode. While there, the cast read some of their most memorable lines, played games, and sat in the nostalgic Geller-Bing apartment unit.
Fans have been begging for a Friends spinoff of the whole group practically since the show ended in May 2004. And now, HBO Max is delivering on new Friends content. But back to when the show was first getting made — Schwimmer recently revealed he didn't totally understand Chandler's character at first.
David Schwimmer didn't get Chandler from 'Friends' at first
RELATED: 'Friends' Reunion Sparks Backlash Over 1 Cast Addition
Former bachelorette Rachel Lindsay interviewed the cast on Extra to talk about the reunion episode. First, Schwimmer shared what viewers can expect from the upcoming Friends episode.
"It's not just the six of us watching clips of the show and commenting on it, it's a much more, I think, interesting and also nostalgic kind of special," he said.
LeBlanc mentioned how he felt at the first table read: "I remember the first table read, everybody's delivery. I was like, 'Wow that is such an interesting way to say that joke. Wow that's funny.'"
Schwimmer added how he felt too.
"The person I couldn't imagine was Chandler until I met Matthew and we did the table read," Schwimmer said. "And I was like, 'Well, no one else could play that guy, because that's great.'"
It was definitely integral to the show that Schwimmer understood Chandler — since his character Ross was his best friend, after all.
'Friends' ran for 10 seasons and hundreds of episodes
Friends ran for 10 seasons from 1994 to 2004. The show followed a group of six people in New York City navigating their 20s and 30s while figuring their lives out. The show's catalyst was Rachel leaving her wedding and looking for her old high school friend Monica. The first season followed Rachel learning how to live on her own without her family and fiancé, and eventually, she found a career she loved in fashion.
The show became iconic for its inside jokes, relatability, and people following it through 10 years of their own lives. It was rewarded with 6 Emmy Awards — and a whopping 62 nominations.
The reunion episode will show the cast together again after almost two decades off the air. Friends had one spinoff in NBC's Joey which ran from 2004 to 2006.
Friends: The Reunion streams on HBO Max on May 27.