'Friends' Fans React To Matthew Perry's Engagement: 'Finally a Thanksgiving Chandler Doesn't Hate'
Congratulations are in order for actor Matthew Perry, who got engaged in November 2020. The Friends star has never been married, and fans of the show were quick to wish him the best. A few on social media even managed to draw a parallel between the actor and his character from the hit series.
Matthew Perry starred in 'Friends'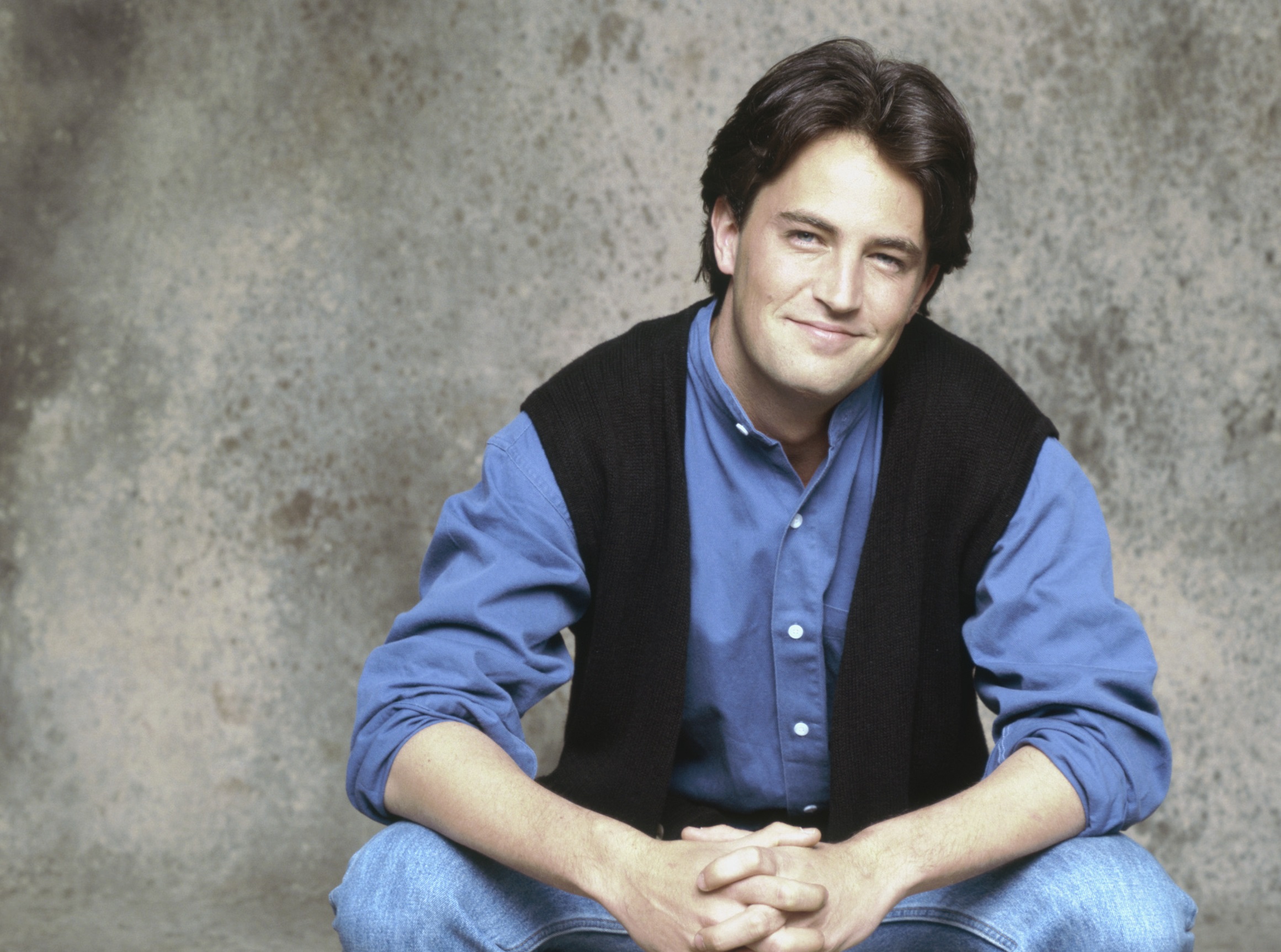 Perry began acting in the late '70s. He starred in the short-lived sitcom Boys Will be Boys (originally titled Second Chance), Sydney, and Home Free in the '80s and '90s. Perry then landed his breakout role in Friends, starring as Chandler Bing, a sarcastic who loathed his steady 9-5 in business.
The actor starred alongside fellow Friends on the popular NBC series for 10 seasons. While he remains best known for this role, Perry's gone on to star in series such as Studio 60 on the Sunset Strip, Go On, and a reboot of the '70s sitcom The Odd Couple. He hasn't been in a film in more than a decade but is currently filming the star-studded Don't Look Up.
Chandler hated Thanksgiving 
When many fans think of Friends, Thanksgiving comes to mind. Every season of the series features a Thanksgiving episode. In the first season, Chandler explains that he doesn't celebrate it — not because of the day's problematic origins, but because his parents announced their divorce over Thanksgiving dinner when he was a kid.
Over the years, fans learned more about Chandler's aversion to the holiday. One year they all play football, and in another, Chandler spends hours in a wooden crate to prove his loyalty to Joey. But in Season 5, his opinion begins to change, as Monica tells him she loves him (with a turkey on her head).
News of Perry's engagement broke on the holiday 
Perhaps Perry was influenced by his character to make a special announcement about his own love life on the November holiday in 2020. "I decided to get engaged," he said in a statement to People. "Luckily, I happened to be dating the greatest woman on the face of the planet at this time."
Perry's announcement delighted Friends fans everywhere. "I am so happy for this guy," wrote one on Instagram. "He deserves to be happy." Another wrote, "Could we BE anymore excited?" quoting his character. "Finally a thanksgiving Chandler doesn't hate," added yet another fan.
Who is Perry's fiance, Molly Hurwitz?
People reports that Perry is engaged to Molly Hurwitz, a literary manager. They've been a couple since at least 2018. In Touch reported in May that the pair had split up, just a few months after she shared a social media post welcoming Perry to Instagram. But it appears those rumors weren't true.
Before Hurwitz, Perry dated several famous Hollywood actors. He had short relationships with Julia Roberts and Yasmine Bleeth, both of whom guest-starred on Friends. Perry also dated his Three to Tango co-star Neve Campbell and his Birds of America co-star Lauren Graham. He and Lizzy Caplan (Masters of Sex) were together for six years.