'Friends': Hank Azaria Wasn't Thrilled Phoebe Wound Up With Mike — 'Somehow, Paul Rudd Got the Girl'
Phoebe Buffay (Lisa Kudrow) was always the wildcard character on the hit NBC comedy Friends. Not only did she live the furthest away from the other five main cast members, she also had the most complicated backstory. Because of her unorthodox upbringing, Phoebe had the wildest stories that sometimes left her Friends co-stars speechless.
By season 10 of the series, Phoebe's character moved past some of the most shocking decisions — like having triplets for her brother — and settled down to get married. Only one of her ex-boyfriends wishes it had gone differently.
Phoebe was never meant to be a main character on 'Friends'
Friends was a true ensemble show, with each castmate getting equal treatment by writers and directors even if fans had some clear favorites. All six cast members fought to keep their salaries equal, too. Maybe that's why they all stayed such good friends in real life.
But if Friends fans had to pick the quirkiest of the crew, it was undoubtedly Phoebe. She brought a funny and unexpected dynamic to the group. Plus, it turns out in the early days of Friends, the characters of Phoebe and Chandler weren't meant to be the main subjects of the show. It's kind of funny how many fans agree they were the two funniest of the bunch.
Lisa Kudrow's character dated different men on the series
Phoebe dated several different people on Friends, including a psychiatrist named Roger who hated her five best friends and a relentless optimist named Parker (Alex Baldwin) who was too cheerful even for her. But her two main relationships on the show were with Mike and David.
David (Hank Azaria) was a socially awkward scientist who got transferred to Minsk for his research. Like Phoebe, he was a unique person with lots of quirks. But he was also genuine and clearly in love with Phoebe, which made fans support their relationship.
Phoebe started getting serious with Mike after David moved away. But then David came back and wanted to get back together, which made everything very complicated. Phoebe was forced to choose between two men who both loved her.
Hank Azaria wishes David had ended up with Phoebe on 'Friends'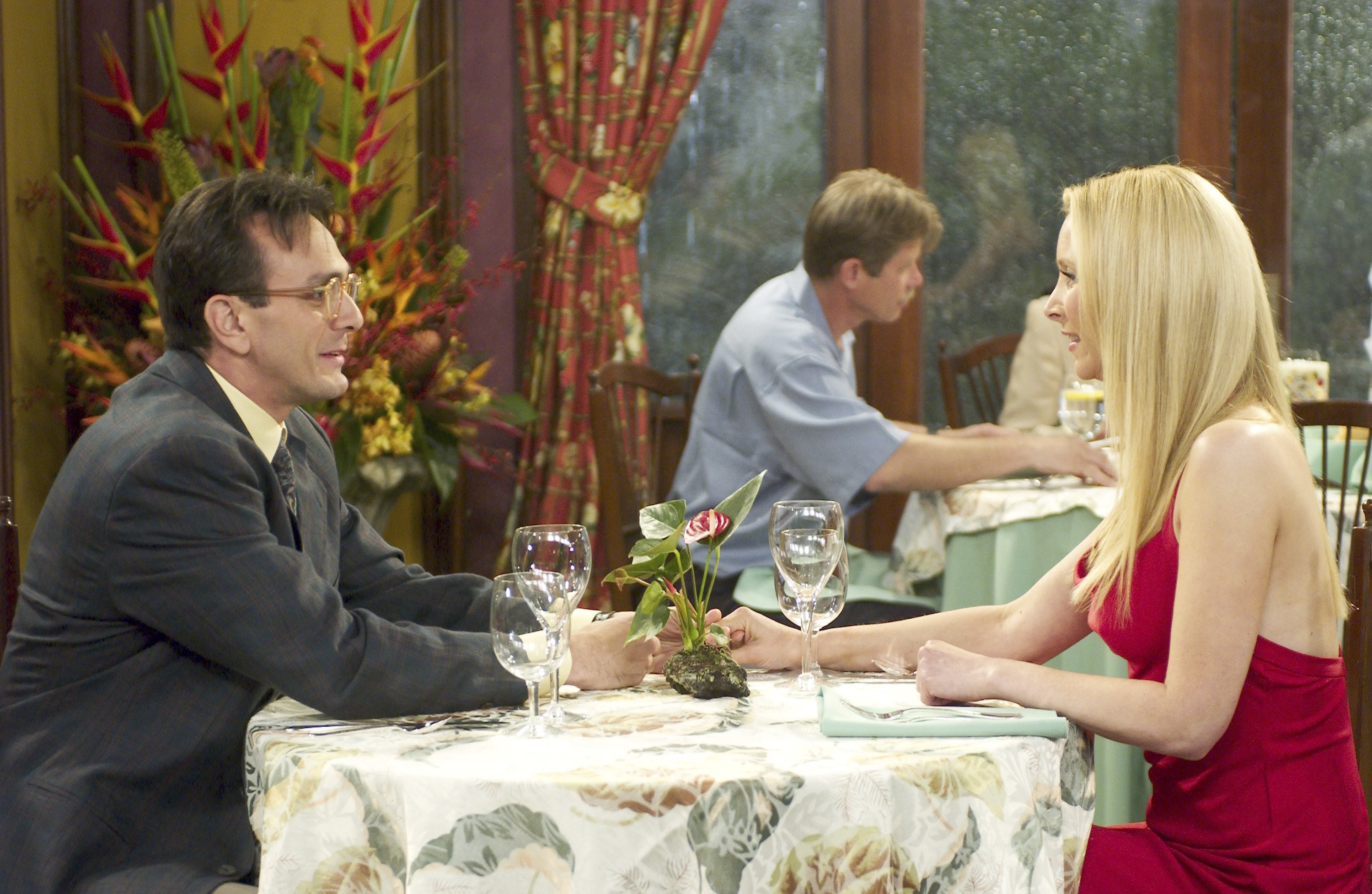 Azaria told Metro UK he's still a bit bitter about what went down with the Phoebe, Mike, and David love triangle on the show.
"Both my character and myself were sort of heartbroken when it didn't go that way, but Paul Rudd is a very handsome man, you know, for an ant," Azaria joked.
"I think the intention was that Phoebe would someday end up with David but somehow Paul Rudd ended up getting the girl.  Ironically, Paul was actually present when I met my actual wife. So, I'm just glad it worked out for me in real life," he continued.
There are plenty of fans who feel the same way and wish Phoebe had chosen David over Mike. But after all the bad dates, awkward relationships, and difficult childhood, most Friends viewers were just happy to see Phoebe find a romantic partner who would love her unconditionally as she deserved.