'Friends': Jennifer Aniston Almost Lost the Role of Rachel To This Actor
The NBC hit Friends made superstars out of the then-unknown ensemble cast: Jennifer Aniston (Rachel), Courtney Cox (Monica), Lisa Kudrow (Phoebe), Matt LeBlanc (Joey), Matthew Perry (Chandler), and David Schwimmer (Ross).
Aniston became a particular standout from the group, where she's now considered Hollywood gold. Yet The Morning Show star almost missed the chance to play her now iconic character when the network offered the part to someone else.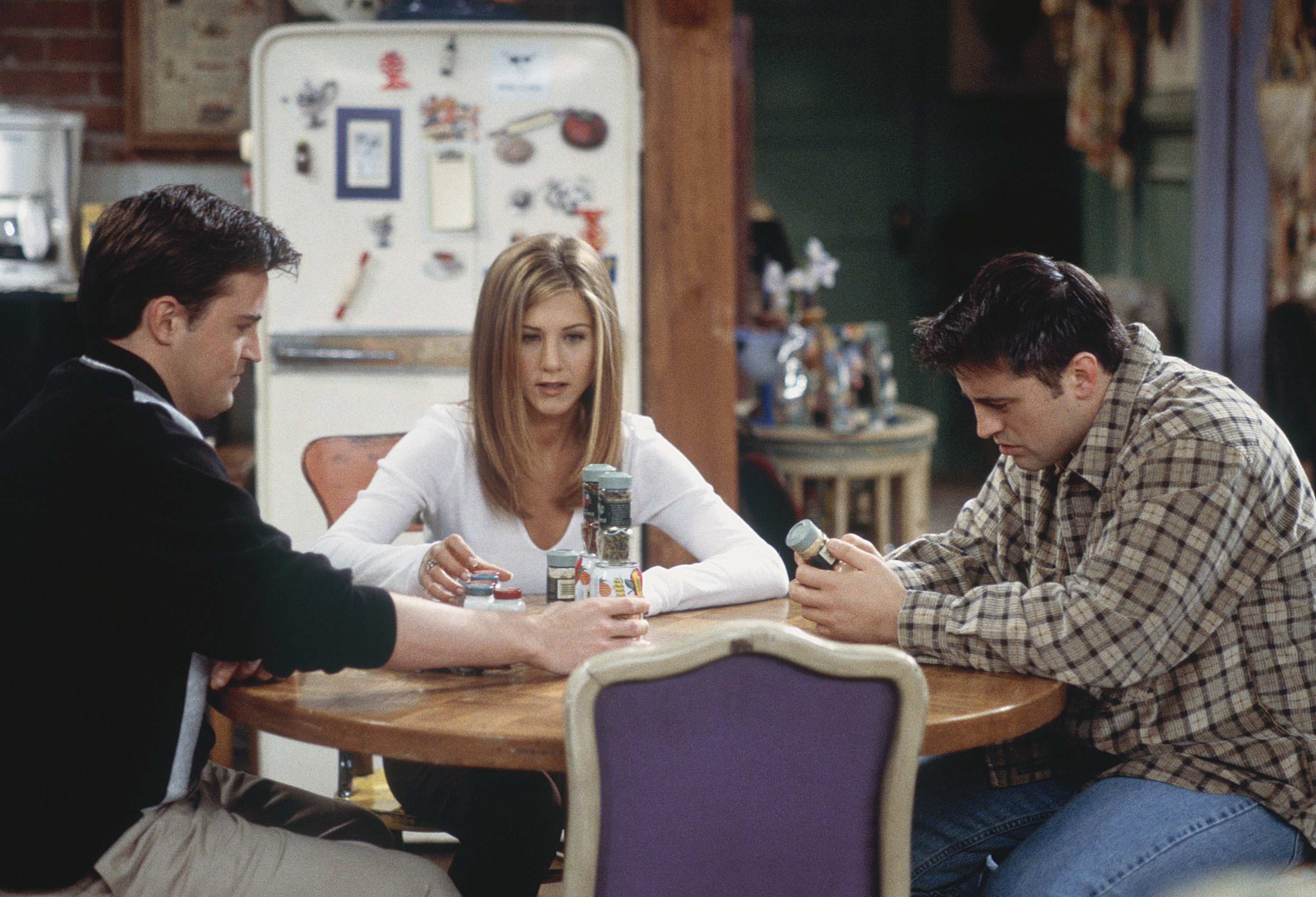 NBC president knew Jennifer Aniston was a rising star
In his book Top of the Rock: The Rise and Fall of Must See TV, former President of NBC Entertainment interviewed some of the cast and producers of Friends and recalled hiring Aniston for a failed 1990 sitcom created from a popular movie.
"Jennifer Aniston had been in our weak attempt to do Ferris Bueller as a series," Littlefield explained of the 1990 series that lasted just one season. "She played Ferris's sister, Jeannie, and we liked what we saw. We cast her in a few more pilots, but none were very good."
The network exec saw talent in Aniston and wanted to find the right role for her.
"One night while gassing up my car on Sunset Boulevard in Hollywood, I ran into Jennifer," Littlefield remembered. "She asked me 'Will it ever happen for me?' God, I wanted it to."
Jami Gertz said 'no' to Rachel
Friends' writer/producer Marta Kauffman recalled Aniston technically not being available to take on the role of Rachel Green.
"Rachel was the part that was hardest to cast," Kauffman told Littlefield in his book. "Jennifer came in, and she was in a show that was on the air – Muddling Through."
NBC Head of Casting Lori Openden recalled Aniston nailing the role. "We auditioned other actors for Jennifer's part, but nobody else was good enough," Openden said.
Another curveball came when the show creators discovered the character had already been pitched to another actor.
"An exec at NBC called to say she'd offered the part of Rachel to Jami Gertz," Friends creator and executive producer David Crane revealed of the Less Than Zero star. "We didn't have a Rachel, and Jami Gertz is a really talented actress, but not Rachel. So we held our breath for 24 hours until she passed."
Jennifer Aniston couldn't shake Rachel Green
The NBC execs and show producers were clearly spot on with casting Aniston, who revealed years after the series ended that she still gets too closely identified with her Friends character.
"I could not get Rachel Green off of my back for the life of me," Aniston said, according to the Hollywood Reporter in a 2020 roundtable. "I could not escape 'Rachel from Friends,' and it's on all the time … you're like, "Stop playing that f*cking show!"
Stretching her acting wings in the 2002 film The Good Girl, Aniston sought out roles against her Rachel-type persona.
"I was almost doing it for myself just to see if I could do something other than that," the Emmy winner shared. "And it was terrifying because you're doing it in front of the world. … I just fought with myself and who I was in this industry forever, and it was constantly about trying to prove that I was more than that person."