'Friends': Jennifer Aniston Almost Made a $22M Mistake
In September 1994, NBC debuted a new show titled Friends and it was an instant success. It was about six twenty-something-year-olds who are all friends living in New York City. Monica Geller was a chef and known to be a perfectionist. Rachel Green was a fashionista, and Phoebe Buffay was a musician and massage therapist, who was the quirky one. Ross Geller was Monica's brother and a paleontologist and nerdy, Joey Tribbiani was the struggling actor and the flirt of the group, and Chandler Bing was the funny guy. No one knew what Chandler did for a living, which was a running joke throughout the show. 
By the show's third season, it was TV'S third highest-ranking show. Today, it is one of NBC's top-rated sitcoms, placing it among other giants such as Seinfeld and Frasier. Over time, the cast of Friends gained hefty salaries. Friends aired on TV for 10 years with the original six members of the cast. However, for the tenth season, the show almost lost Jennifer Aniston, who played Rachel.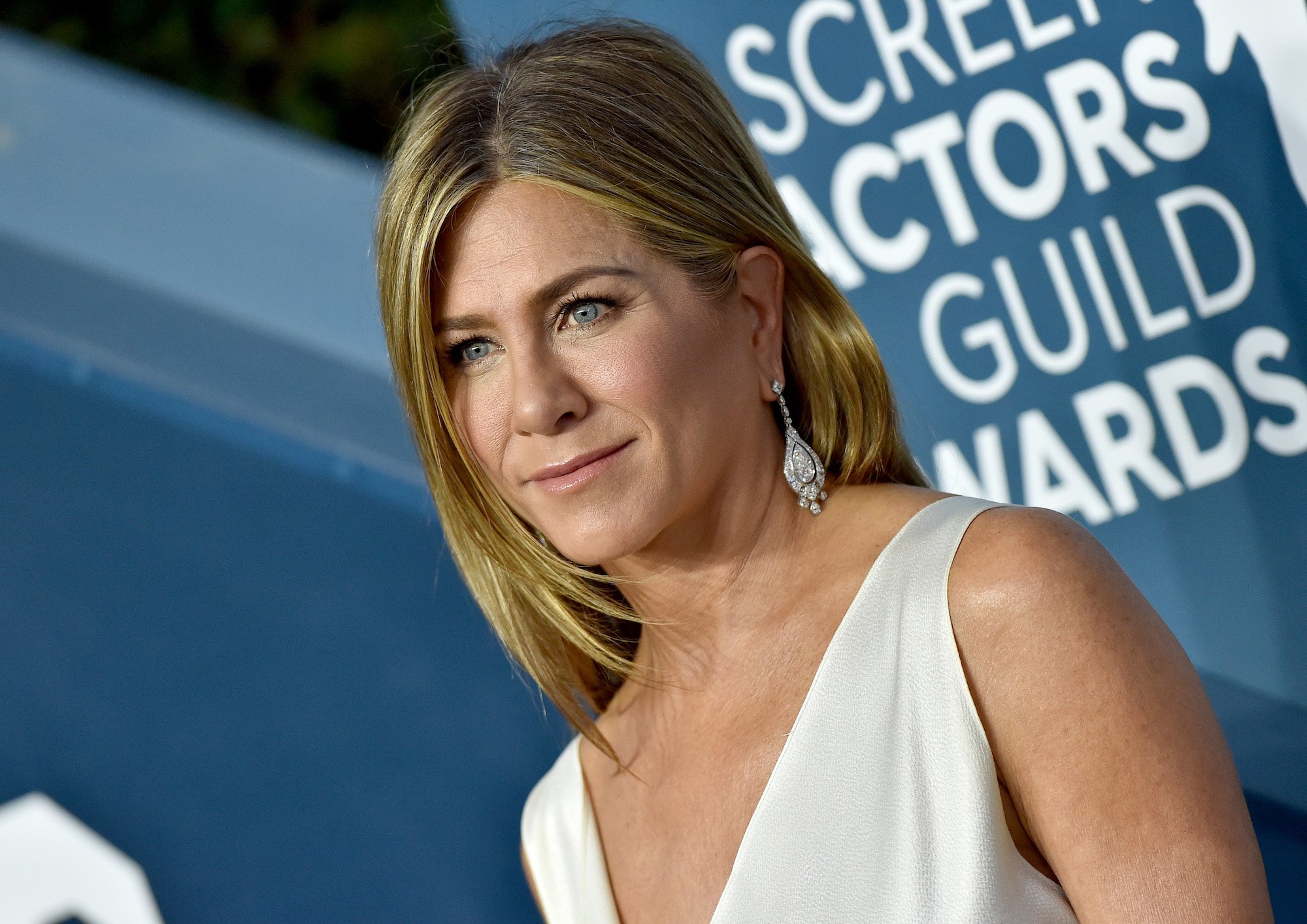 Jennifer Aniston as Rachel Green
Related: The 5 Most Popular 'Friends' Episodes Ever, According to IMDb
Jennifer Aniston knew she wanted to act from a young age and attended New York's School of Performing Arts. Once she graduated, Aniston had a few small roles, but her portrayal of Rachel Green on Friends launched her career. As Rachel, Aniston soon became a trendsetter. Her haircut, which became known as "the Rachel," was very popular in the '90s. By 2004, Anniston was one of the highest-paid TV actresses and won a Primetime Emmy award. Rachel was and still is very relatable to viewers. 
Rachel came from a wealthy family but decided to leave that behind and make something of herself. She starts by waitressing in the group's favorite coffee shop and eventually lands a job in fashion. She's not perfect by any means; she's portrayed initially as materialistic. In one episode, Phoebe also says Rachel is a pushover. However, she's enduring and real. In addition to this, Rachel's on and off again relationship with Ross Geller is one of TV's most iconic relationships.
Trouble with salaries
By 1996, the show was in its third season, and Aniston and David Schwimmer, who portrayed Ross, were the highest-paid among the cast. Schwimmer's agents wanted to renegotiate his contract. Schwimmer decided to take the opportunity to form a mini-union with his co-stars so everyone could get equal pay. Schwimmer and Aniston were willing to take a pay cut for their co-stars, according to Business Insider. They requested the cast be paid $75,000 each per episode, plus a percentage of profits in syndication. The actors then threatened not to show up for filming until their demands were met. Collectively bargaining was unusual at the time, making the Friends cast pioneers. The actors won, and from then on, their salaries continued to grow.
How much did Jennifer Aniston make each year?
When Friends started, Jennifer Aniston was making $22,500 per episode. According to Evening Standard, the Ross and Rachel relationship caused Aniston and Schwimmer to be paid more by season two. Aniston was then making about $40,000 an episode. After the cast banded together and won equal pay, everyone was making $75,000/episode. From there, the salaries went up each year: season four- $85,000, season five- $100,00, season six- $125,000, season seven and eight- $750,000. When it was time for season nine, the cast started to work on other projects and felt it was time to end the show. So, they collectively bargained for higher salaries again and were able to negotiate a $1 million per episode salary. The show continued for seasons nine and its final tenth season.
However, Jennifer Aniston considered walking away after season nine. If she has done so, she would have lost out on $22 million. Aniston felt the show should end while they were still popular and had excellent ratings. Today, Friends continues to be a favorite. While it was on Netflix, it gained even a more significant following by younger generations. Friends is no longer streaming on Netflix, but you can now find it on HBO Max.