'Friends': Jennifer Aniston Knows What Rachel Would Be Doing Today
'Friends' alum Jennifer Aniston has some thoughts about what her character would be doing if fans were to check in with her today.
Friends was a seminal sitcom and one of the most popular TV shows in the '90s. For years, fans have dreamed about what a reunion of the former stars would look like. Well, they're in luck — it's coming to HBO Max.
And one of the show's biggest breakout stars, Jennifer Aniston, has some thoughts about what her character would be doing if fans were to check in with her today. Here's what she thinks that would be. 
The premise of 'Friends'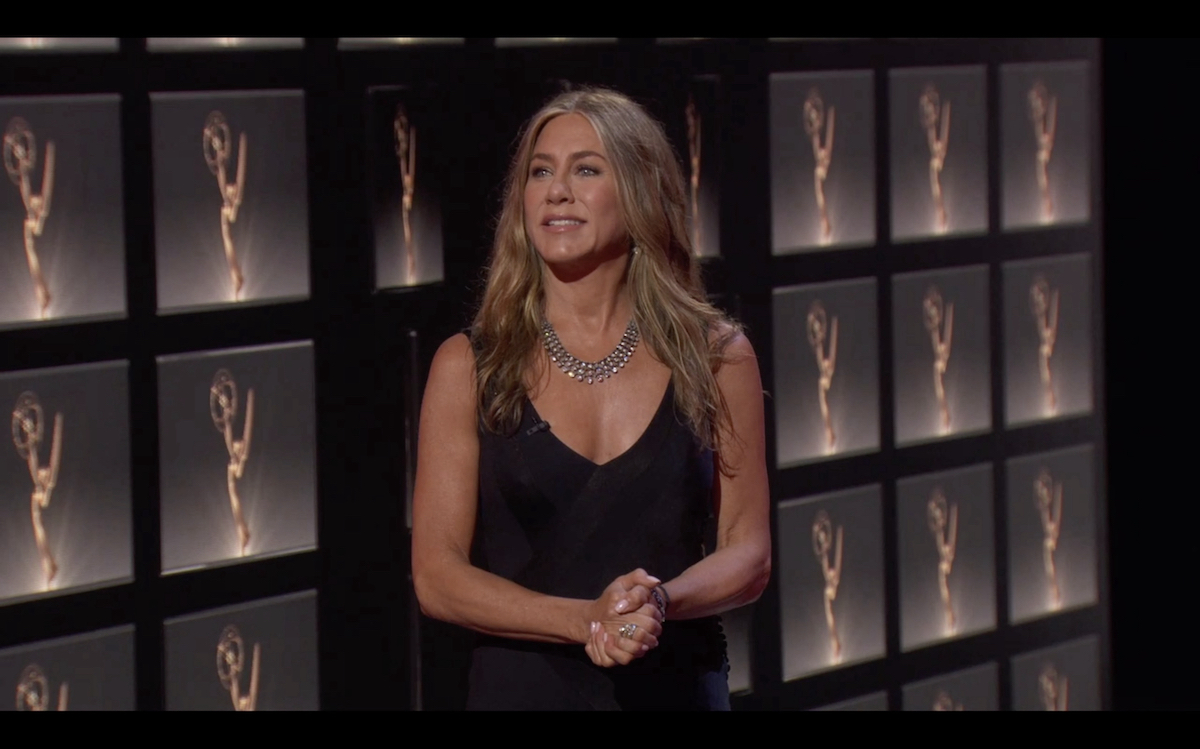 Friends had a simple premise: It followed the personal lives of three men and three women in their 20s and 30s in Manhattan. The show featured some unlikely elements. For example, they lived in massive apartments despite having rather modest careers. But viewers easily suspended disbelief thanks to the show's witty dialogue and hilarious scenarios.
The show aired on NBC from 1994 to 2004, IMDb reports. It became well known for its catchy theme song, its main set in the coffee shop Central Perk, and the amazing chemistry among the six leads.
It's safe to say that while some sitcoms have been better, few have sustained themselves on the strength of six main characters. Friends did that, and it did it well. Aniston played one of those characters and went on to great success in a solo career. 
Who was Rachel Green? 
Aniston played Rachel Green, who worked as a server at Central Perk after leaving her orthodontist fiancé at the altar. Her best friend was Courteney Cox's Monica Gellar. They lived in an impossibly large apartment in Midtown Manhattan. 
Rachel became best known for a romantic "Will they or won't they?" subplot with Ross Geller, Monica's brother. In the series' early seasons, their storyline fueled the show. They finally got together, only to break up and reunite multiple times. Though Rachel almost fell in love with Joey at one point, she ultimately ended with Ross. 
Aniston has remained in touch with her Friends costars over the years. It's clear that despite her superstardom, the show holds a dear place in her heart. She even recently speculated about what her character would be up to now. 
Jennifer Aniston reveals what Rachel would be doing today
Fans are obviously excited about the Friends reunion, but the cast members seem to be anticipating it even more. People recently covered the reunion, and all of the co-stars agreed the experience would be overwhelming and emotional. 
Aniston told the magazine that when she showed up on set, the entire cast thought, "Oh God, how are we going to get through this alive without just crying our faces off?" After years apart, getting back on set was sure to bring back a deluge of memories. 
Asked what Rachel would be doing now, Aniston had clearly given it some thought: 
"I would like to have maybe started a clothing line of my own, and it's sort of a small franchise … like a Nili Lotan. And I live in New York City on the Upper East Side."

Jennifer Aniston via People
That sounds about right for Rachel. For fans looking to see a revival, the upcoming reunion, set to air Thursday, May 27, is probably the closest they'll get. Friends wrapped up its run in a final, complete way. But the reunion should offer plenty of nostalgia for the show's loyal fan base.