'Friends': Jennifer Aniston's Co-Star Had Such a Massive Crush On Her He'd Forget His Lines
The show Friends has become one of the most iconic of our time and helped boost its cast's careers, especially that of Jennifer Aniston, who portrayed Rachel Green. She became so popular that fans started copying her haircut, and it became known as 'The Rachel.'
Many fell in love with her, including one of her co-stars. Cole Sprouse portrayed Ross Geller's (David Schwimmer) son Ben on the show. In two interviews, one with Today and the other with the NY Post, he confessed he was so smitten with Aniston that he would forget his lines. 
What is 'Friends' about?
The sitcom Friends first aired in 1994 and ran for ten seasons. It didn't take long for the comedy to become a huge success, and it was one of NBC's top-rated sitcoms.
The show is about six twenty-something-year-old friends, three women, and three men, trying to figure out life while living in New York City. Each character has their quirks.
Chandler (Matthew Perry) is the funny one, Ross (David Schwimmer) the nerd, Joey (Matt LeBlanc) the stud, Monica (Courtney Cox), the neat freak, Phoebe (Lisa Kudrow) the free-spirited one, and Rachel (Jennifer Aniston) the fashionista. Friends still have a considerable following, and fans can relate to the characters in some way.
Who is Jennifer Aniston?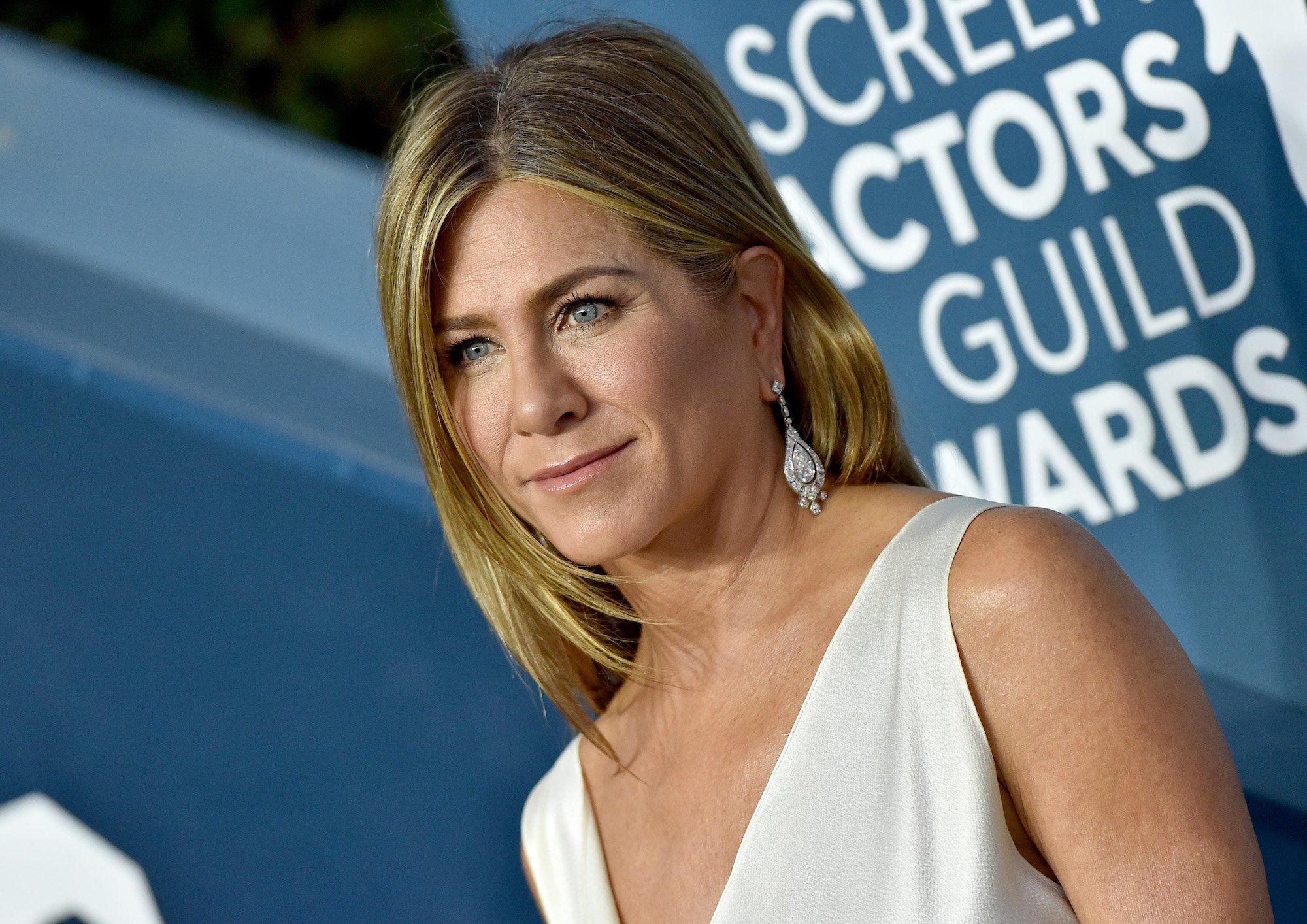 Aniston was born in 1969 in California. Her parents are actors John Aniston and Nancy Dow. According to IMDB, after the family moved to New York City, Aniston's parents divorced.
Aniston joined her school's drama club at age eleven and found she loved it. She then went on to attend New York's School of Performing Arts. In 1990, she landed her first TV role on the show Malloy. However, she then struggled with receiving roles and only had a few appearances on shows like Ferris Bueller and The Edge. 
In 1994, Jennifer Aniston was offered an audition for Friends, originally titled Friends Like These. She was asked to read for the part of Monica Geller, but Aniston refused and auditioned for Rachel Green instead.
She landed the role, and the rest is history. Aniston's portrayal of Rachel launched her career, and she is now one of the most famous actresses in Hollywood.
Who is Cole Sprouse?
Sprouse was born in 1992 in Italy, although his parents are American. Shortly after he and his identical twin brother, Dylan, were born, the family moved to California.
The Sprouse twins started acting when they were just six months old and appeared on the hit series Grace Under Fire. Cole then went on to land a role alongside Adam Sandler in the famous movie, Big Daddy. 
In 2000, he appeared on Friends as Ben Geller, Ross' son. Sprouse was about seven or eight at the time and only appeared in seven episodes. Both Cole and Dylan then had their show on the Disney Channel in 2005 called The Suite Life of Zack and Cody.
Once this series ended, Cole took a break from acting and attended college at New York University. He now stars as Jughead Jones on the popular Netflix show Riverdale, a dark take on the Archie comics. 
What Cole Sprouse said about his crush
In an interview with Today, Sprouse was asked about his time on Friends and his crush on Aniston. Sprouse and a few other guest stars looked back on their time on the show and shared memories.
Sprouse said he found while the experience fantastic, it was intimidating, especially when he had a scene with Aniston. He said: "I'm pretty sure I fell in love with Jennifer Aniston, which the whole world had at that point. But I do remember being quite Intimidated around her because of that."
He then says in one episode, when she sat next to him, he forgot his lines and had stage fright. A cameraman made fun of him, and Sprouse turned bright red.
In another interview with the New York Post, Sprouse elaborated on his crush a little more and said: "I had a really, really hard time working with Aniston because I was so in love with her. I was infatuated. I was speechless — I'd get all bubbly and forget my lines and completely blank. It was so difficult."