'Friends': Jennifer Aniston's Ex-Boyfriend Tate Donovan Said He Was 'Dying Inside' Working Together After Their Break-Up
Jennifer Aniston had to work with Tate Donovan on 'Friends' while simultaneously breaking up with him, and it was not easy for anyone.
Not all actors playing romantic roles on TV get along. But it makes things especially awkward when actors are tasked with pretending to be in love with their exes. That's exactly what happened when Jennifer Aniston's former boyfriend Tate Donovan played her love interest on the hit NBC comedy, Friends.
The co-stars didn't plan it that way, of course. When the Argo actor signed on for a 6 episode character arc, he and Aniston were still an item. But then they broke up right before filming began and things got super awkward quickly.
Jennifer Aniston and Tate Donovan had to pretend they were in love on 'Friends'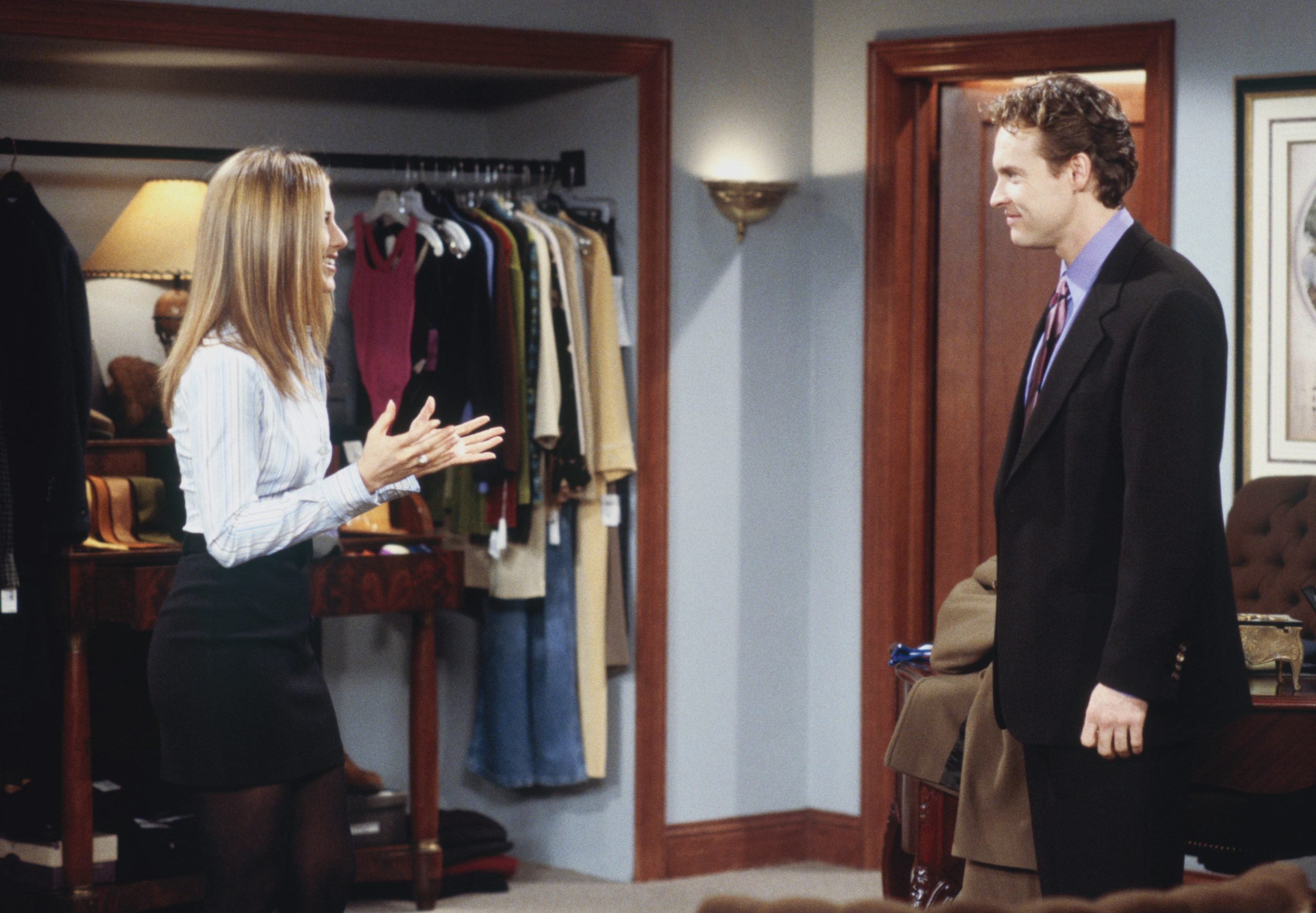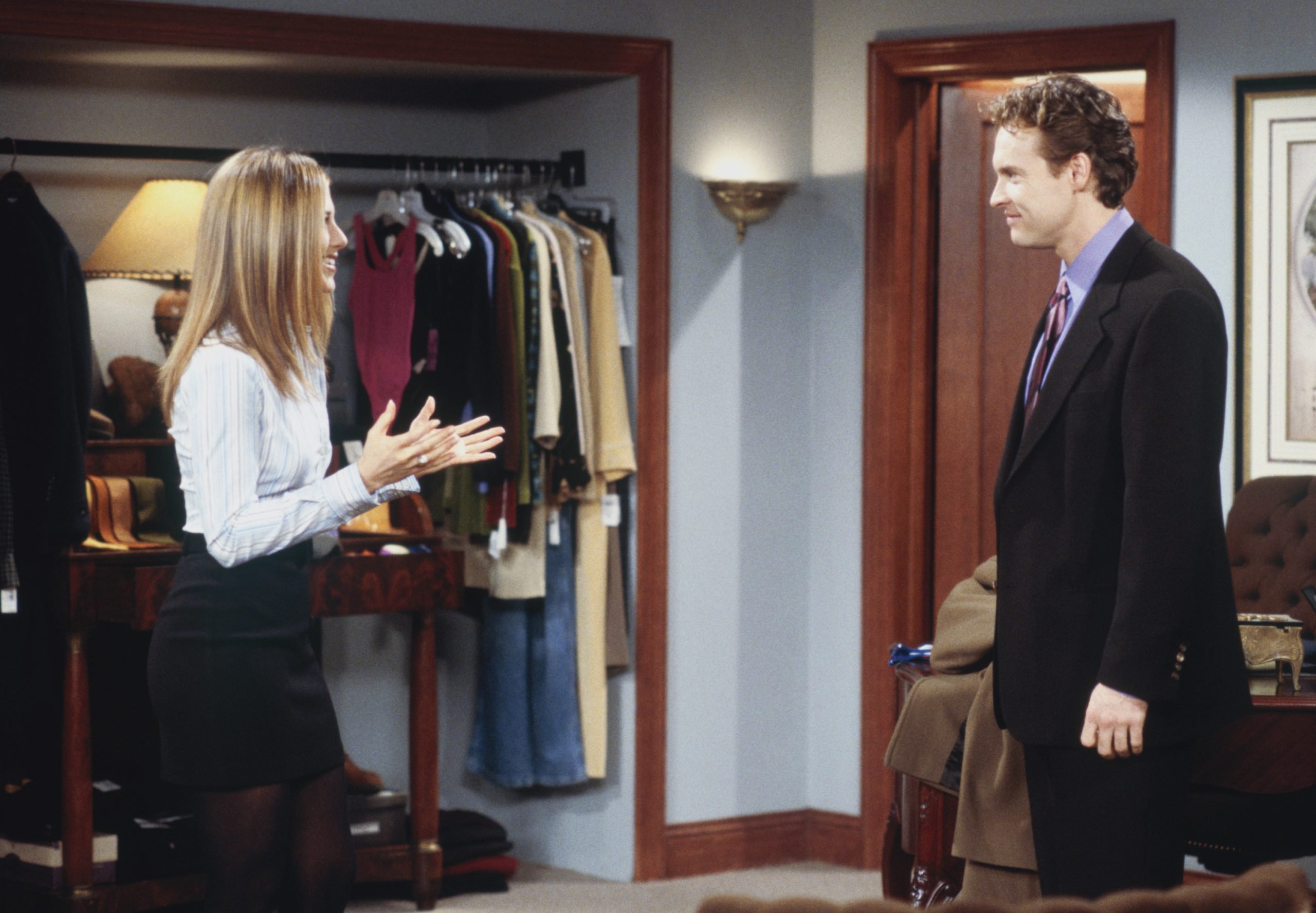 It's hard enough pretending to be in love with a stranger. But when you're also going through a break-up, acting like everything is fine is next to impossible. That's why so many Friends fans never bought that Rachel Green fell for her Bloomingdale's customer, Joshua. It was easy to see the tension between them as the actors were simultaneously splitting up in real life.
"I was just happy to be on the team," Donovan told US Weekly during an interview. "The only bummer was Jennifer and I were breaking up at the time…And so that was tricky to sort of act, and act like we are just meeting each other, and falling in love, or whatever, interested in each other, when we're sort of breaking up. That was just tough."
Tate Donovan described filming 'Friends' as 'painful'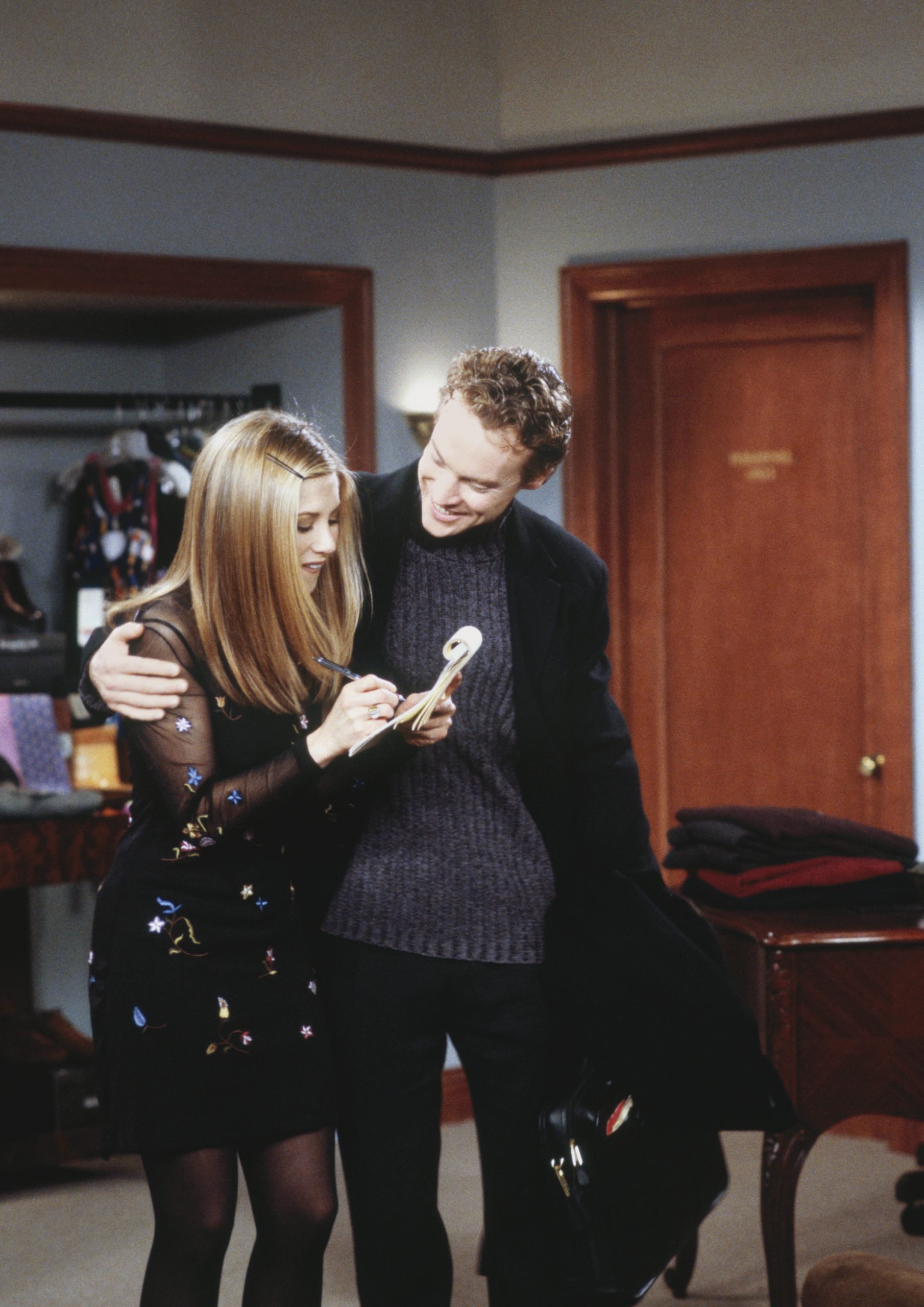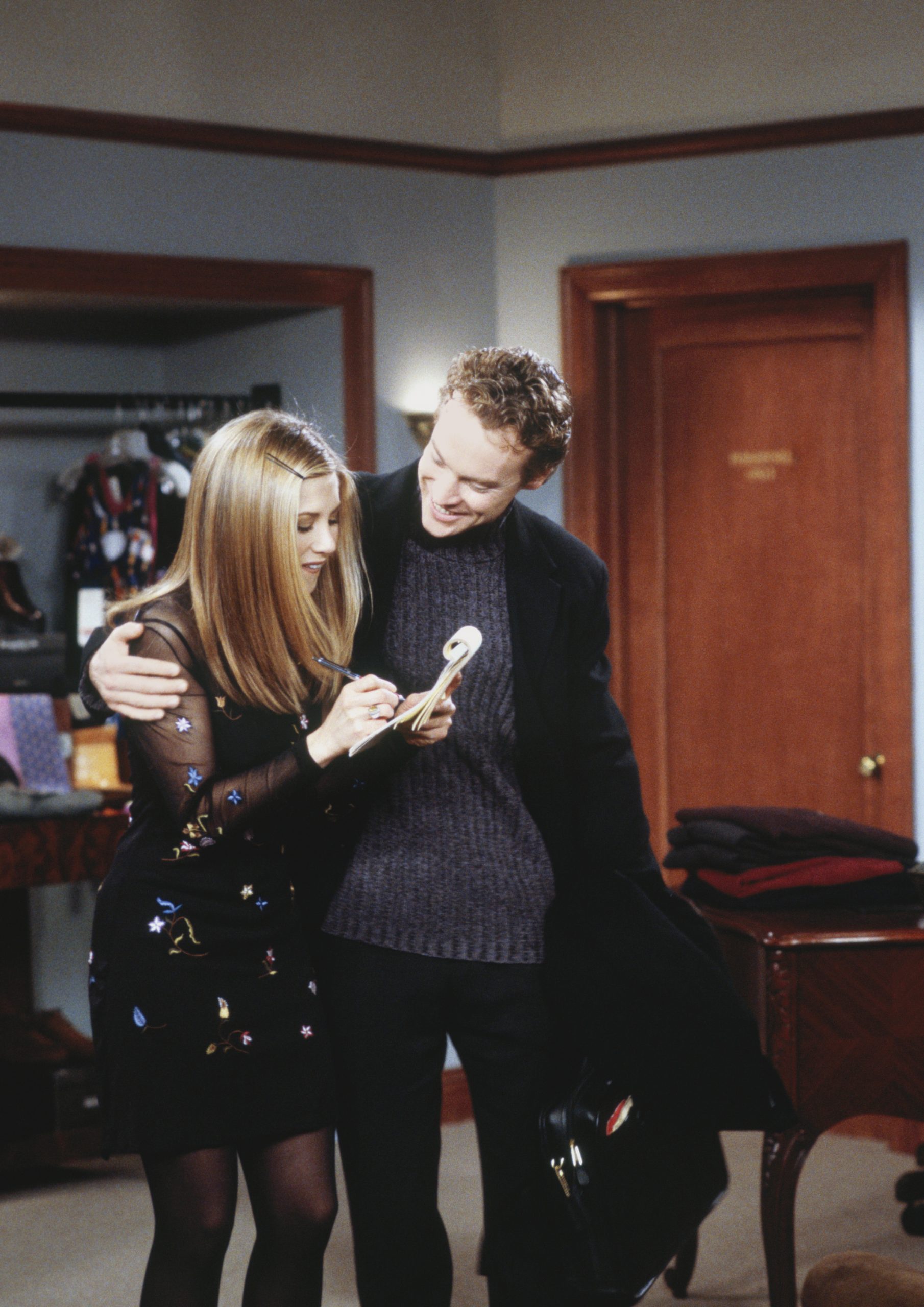 Joshua was never meant to last long as Rachel's love interest, and not just because of the problematic relationship between Aniston and Donovan. On some level, writers knew that Ross and Rachel were most likely going to end up together, even if it didn't always seem that way.
But for Joshua's brief stint on the show, times were tense.
"It was just six episodes. I mean, only because we were breaking up. We were like, 'Hey, can we not keep doing this? 'Cause this is really painful and tough,'" he said. "The people that know that we dated think that we met on Friends. But in fact, we had dated for two years before then, and it was over by the time we were on Friends together."
Aniston's co-stars were kind and 'compassionate' to Donovan
Even though the relationship between Aniston and her ex was tricky, that didn't stop the other five main cast members from treating Donovan like one of the family. He recalls that the other actors didn't exclude him at all.
"Those six people were amazing to me. They were fantastic. It wasn't cliquey for me at all. I was lucky," he continued.
"The good thing that came out of it was that everyone was really cool about it, and really as helpful as they could be. In other words, they were just compassionate, very compassionate about the whole breakup."
He continued, "It was sort of like I proved that, hey, I guess I'm a pro. If you can go through a tough breakup, and still do your job, then you're a pro. It was good. It was really ultimately a great experience of how people can treat you really well, and you still do your job even though you're sort of dying inside."
It's a good thing Aniston and Donovan didn't have to keep pretending for too long.