'Friends': Lisa Kudrow Is Glad the Show Ended
Friends star Lisa Kudrow played Phoebe Buffay for 10 seasons from 1994 to 2004. Here's why she says she's happy the show finally ended.
At first, Kudrow wished the show didn't end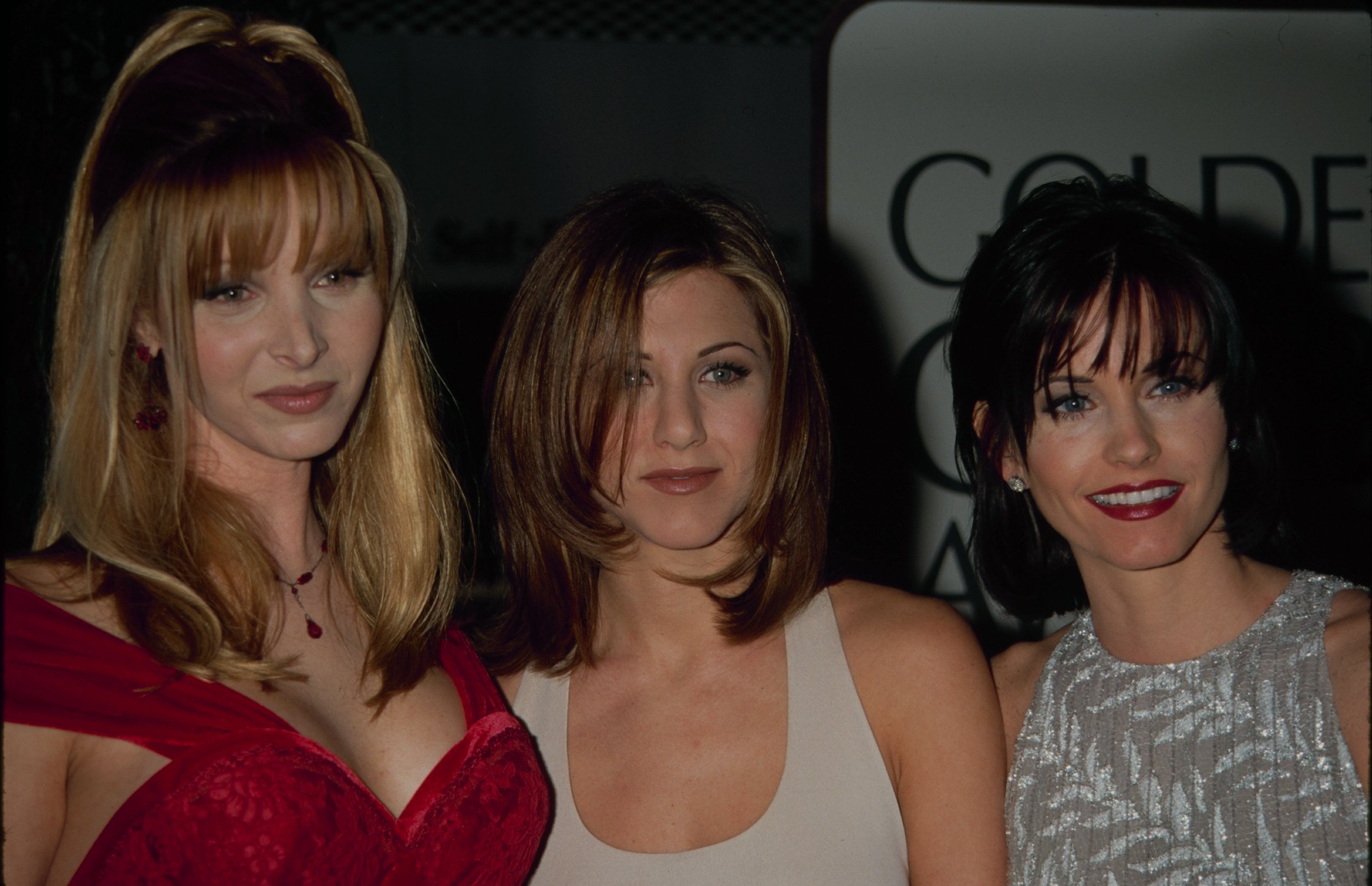 During a 2013 interview with Lisa Kudrow, Matthew Perry says he sometimes finds himself thinking about Friends and reminiscing about the good times he had. "I found myself sort of reminiscing about how much fun the show was, and the hours that we worked, and you could see how much we laughed and everything," says Perry. "And I found myself saying, 'If I had a time machine, I would like to go back to 2004 and not have stopped." Perry then asks Kudrow if she feels the same.
Kudrow agrees with Perry and says she wishes the same thing. "Yeah, if it were up to us. I would keep going. There would come a time anyway when someone would have said, 'We've had enough.' But why not have fun until they do?"
The actress went on to say she had a lot of fun during her time on the show. "We had a lot of fun," she says. "It was just really fun. But I think we were extremely appreciative at the time. It's not like we did not appreciate how fun it was and how good the writing was. We were all very proud and appreciative."
Kudrow later expressed relief 'Friends' was over
Kudrow had a change of heart. Just one year later, during a 2014 interview with the Television Academy Foundation, Kudrow says she's glad Friends ended when it did. The actress says she probably would have had trouble leaving the show if the decision wasn't made for her. "I was fine with doing more [seasons]. Now I'm happy that we didn't," says Kudrow. "Only because, when would I have left? You really would have had to kick me out. And I think it was a good thing for me to be done."
Lisa Kudrow doesn't watch old episodes of 'Friends'
You might love to watch old Friends episodes, but that's not the case for Kudrow. She says she avoids taking that trip down memory lane. The actress tells Entertainment Tonight she can't even remember the last time she saw an episode. She says she's unsure if she will like her performance. "I don't watch it if it's on," says Kudrow. "I might not like myself [on the show], so I'd rather not risk that."
What Lisa Kudrow did after 'Friends'  
After Friends ended in 2004, Kudrow appeared in a 2005 movie titled Happy Endings. She then appeared in two episodes of Father of the Pride. After a few movie appearances, Kudrow joined the cast of Web Therapy in 2008. She played the character Fiona Wallice from 2008 to 2014. A year before that series ended, Kudrow had a recurring role on the series Scandal in 2013. She played Congresswoman Josephine Marcus for four episodes.
Kudrow has a few upcoming projects for 2020. After Space Force she's set to appear in Good People, Bright Futures, and Housebroken.
Read more: 'Friends': Lisa Kudrow Explains Why Ursula Is So Mean
Follow Sheiresa @SheiresaNgo