'Friends': Lisa Kudrow Received a Hilarious Inside Joke Gift From Matthew Perry After the Show's Last Episode
'Friends' star Lisa Kudrow recalls why her co-star Matthew Perry stole her the clock cookie jar from Monica's apartment.
It's been two decades since Friends aired their epic finale but that doesn't mean anyone has stopped talking about it. Even now, fans are absolutely obsessed with watching reruns and keeping up with all six major cast members from the show.
Lisa Kudrow (Phoebe Buffay) is one of the quirkiest, silliest characters on the series who cares deeply about her friends but often expresses her emotions in unique ways. Kudrow said she didn't have a whole lot in common with Phoebe, but always respected her individuality.
Recently, the actress recalled a heartfelt gift she received from her friend Matthew Perry (Chandler Bing) in their final days of filming.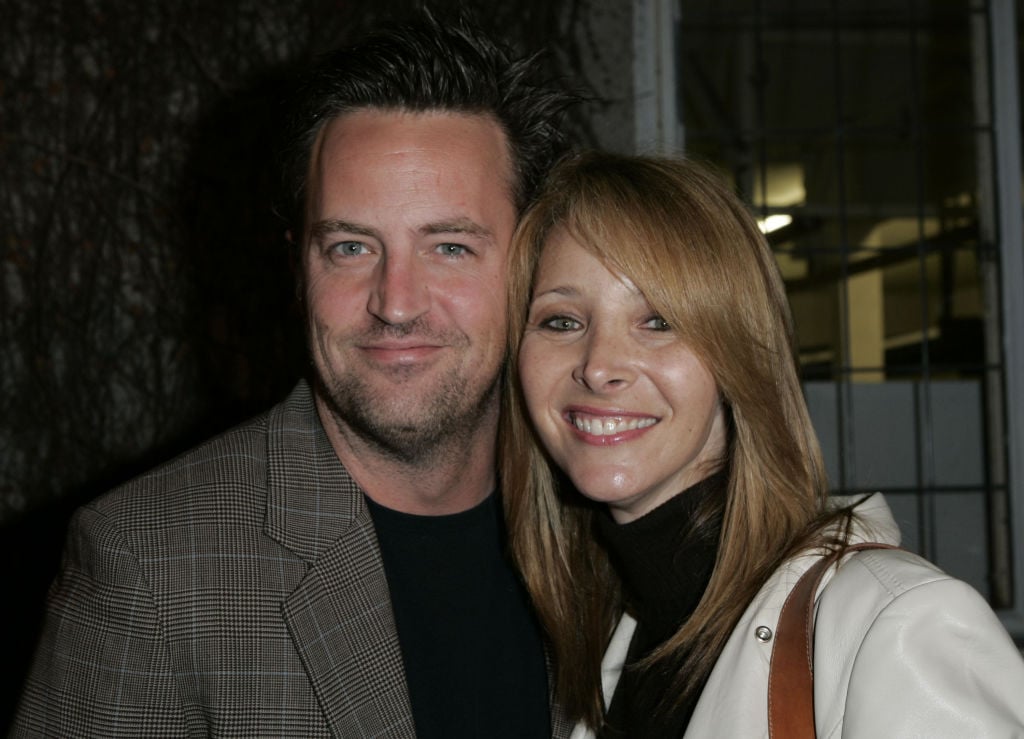 'Friends' actors were friends in real life, too
So many television shows portray the actors as having a great relationship on-screen, but rumors prove that most sets are riddled with feuds. However, that wasn't the case for the cast of Friends. As the show's title would suggest, the Friends castmates really were there for each other.
Matt LeBlanc had glowing comments about his former costars. "Jen's like my little sister," he told People. "Courteney [Cox] and Lisa are like my big sisters, but Jen's like my little sister. Matthew's like my little brother, and David [Schwimmer]'s like my big brother. That's how it all broke down. And it's literally just like chronological."
Matthew Perry stole a special memento for Lisa Kudrow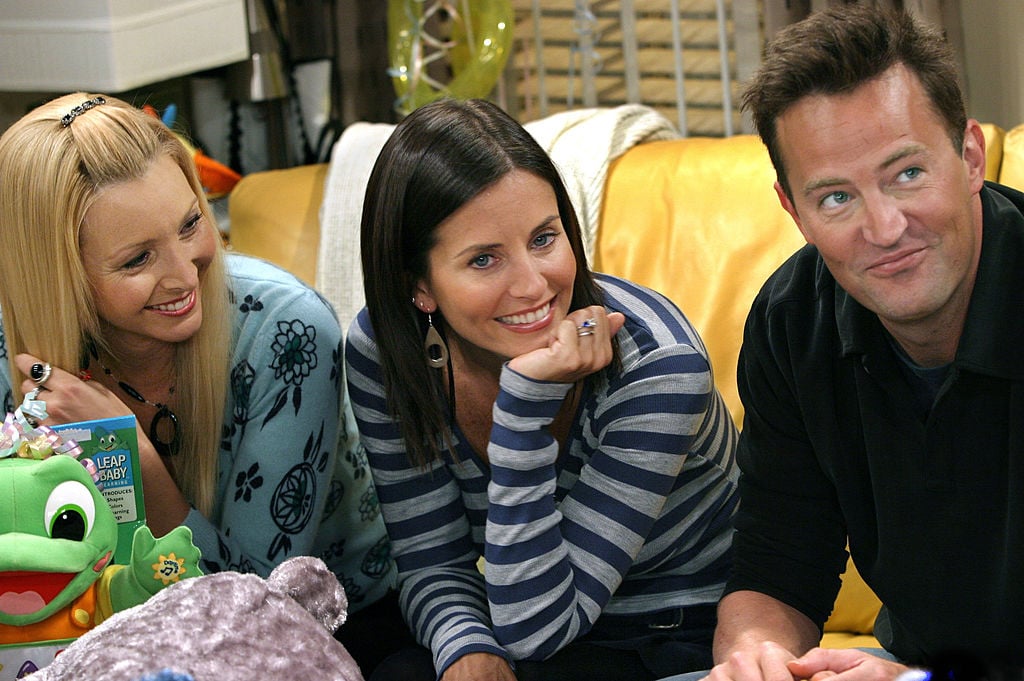 All six cast members mourned the end of Friends after 10 seasons. And each of the actors dealt with that sadness in different ways. As Kudrow told Jimmy Kimmel during a recent interview, her friend and coworker Perry stole her the clock cookie jar from Monica's kitchen after the series finale.
"That was the wrap gift he gave me. We were laughing hysterically, and crying, because it was the end," she explained to Kimmel, Glamour reported. "It's funny to us because—do you want to hear why?"
There's an inside joke between Kudrow and Perry about the cookie jar
The cookie jar theft wasn't random. Kudrow explained precisely why Perry targeted that item on set.
Kudrow explained, "We're shooting a scene, years before we were finished, and my line was 'Ooh! I better get going,' like, 'Oh, I'm late! I better get going!' Except I didn't have a watch, and we were shooting it when I realized it was too late—when I realized, I don't have a watch. How do I know 'Ooh, I have to get going'?"
She continued: "So I just, as the words were coming out, I go, 'Oh good, there's a clock' and I gestured to that [pointing to the cookie jar behind her] and said, 'Ooh, look at the time, I better get going.' And Matthew said, 'Did you point to the cookie jar and say, 'Look at the time'?"
That story perfectly exemplifies the relationship the Friends cast had during filming and fully explains why they remain friends to this day.
A Friends reunion special is scheduled to premiere on HBO Max soon. We can hardly wait.