'Friends': Lisa Kudrow Said She 'Hated' This Part of Being on the Show
Lisa Kudrow and her Friends co-stars saw a meteoric rise to fame when the show took off. Even though she had become a household name and was pulling in huge paychecks, there was something that Kudrow said she hated about the show.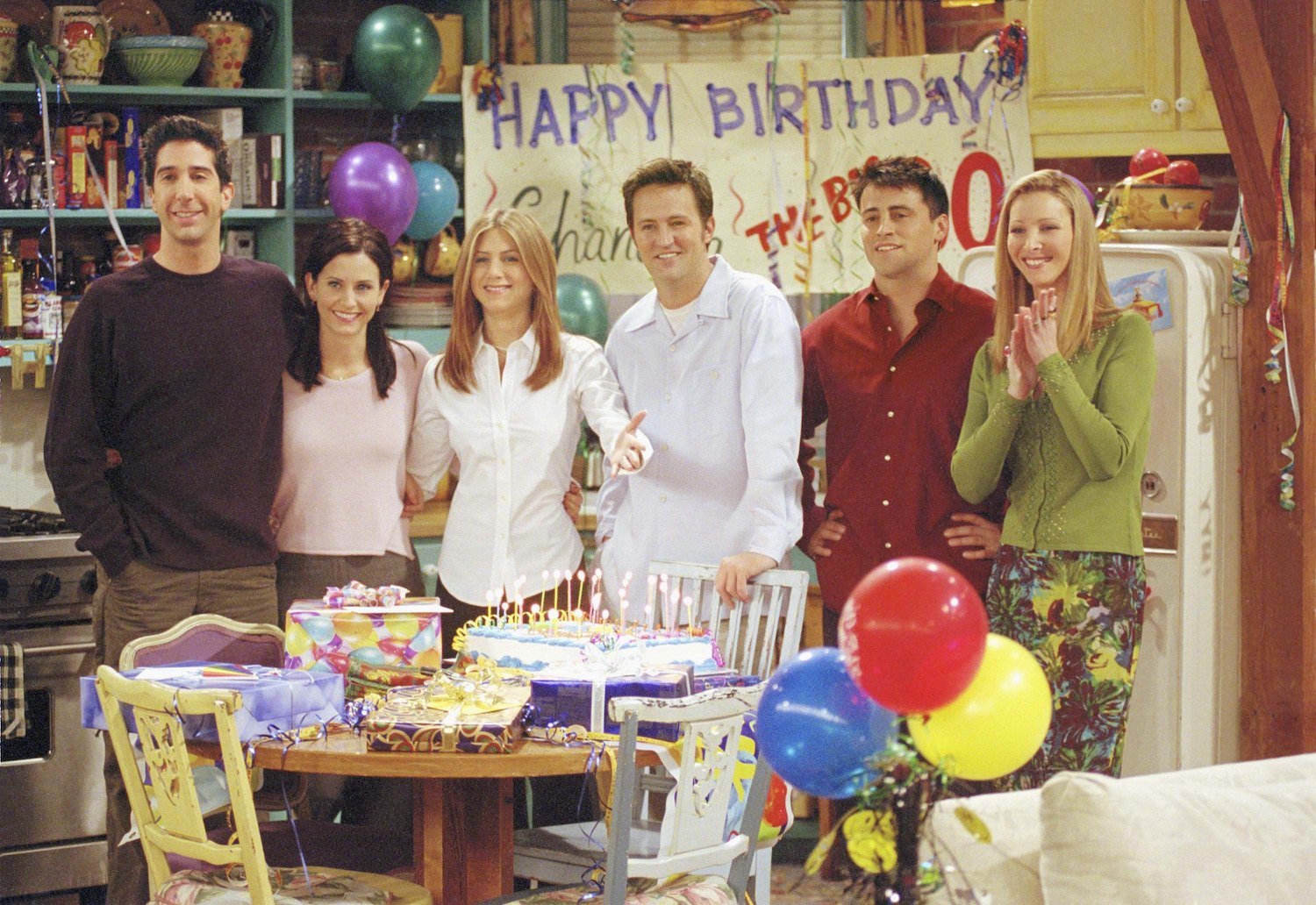 Lisa Kudrow explained why she 'hated' one aspect of 'Friends'
Friends was a hit show in the 90s and early 2000s and the show's stars, Kudrow, Courteney Cox, Jennifer Aniston, David Schwimmer, Matthew Perry, and Matt LeBlanc owed their successful careers to the sitcom.
Kudrow found there was one drawback to that fame that she really hated, however — being a celebrity. In a November 2020 interview with Candis magazine (via Daily Mail), Kudrow, who played Phoebe Buffay on Friends, explained, "Being a celebrity is completely different from being an actor."
She continued, "It's easy enough to be a celebrity, you just show up at parties and be in all the right places and get your photograph into magazines — that's really doable."
"It's much easier than fulfilling yourself as an actor, working on your acting and finding roles that are interesting, which is actually hard," she added.
Kudrow struggled with the celebrity aspect of being on a hit show, saying she "hated" it. "When Friends first took off, I thought my job was to be a celebrity and I started thinking, 'Hmmm, should I go to this party or to that one? Should I leave now or for a few minutes more?' And I tried it and I hated it — really, hated it," she explained.
RELATED: Jennifer Aniston and Brad Pitt Crossed Paths at the 2020 Golden Globes
Related post url: 
Kudrow said the celebrity part 'wasn't me at all'
Kudrow figured out that the celebrity part didn't have to eclipse the creative part of working. "And then I realized that the one has nothing to do with the other. I could still be an actor without being a celebrity," she explained.
Once she made that shift in thinking, it was much more palatable — she could do the work but have some of the celebrity stuff in the mix as well.
"I could still get the jobs I wanted to get and play the roles I wanted to play and I was also able to take my son to school and back and be home in the evenings for dinner with my husband too," the actor said.
She added, "So it was nice to be able to let go of the other stuff, which wasn't me at all."
Jennifer Aniston almost quit acting
Even though the cast of Friends all went on to add more roles to their resumes, Aniston admitted during an episode of the SmartLess podcast with co-hosts Jason Bateman, Sean Hayes, and Will Arnett that she almost quit acting altogether.
When Bateman asked, "What's the closest you ever got to quitting the business?," Aniston admitted that quite recently she did consider a career move.
"I would have to say the last two years that has crossed my mind, which it never did before," Aniston revealed.
She confessed that the "unprepared project" (she wasn't naming names) "sucked the life out of me."
"I don't know if this is what interests me," she recalled thinking at the time.