'Friends': Lisa Kudrow Would Apologize to the Live Audience for Breaking During Scenes
Actors don't always make it through a scene. Friends had many jokes and that meant they would sometimes laugh instead of saying their lines. Find out how Lisa Kudrow, who played Phoebe Buffay, would apologize to the audience and more.
Lisa Kudrow found a way to make Phoebe funny on 'Friends'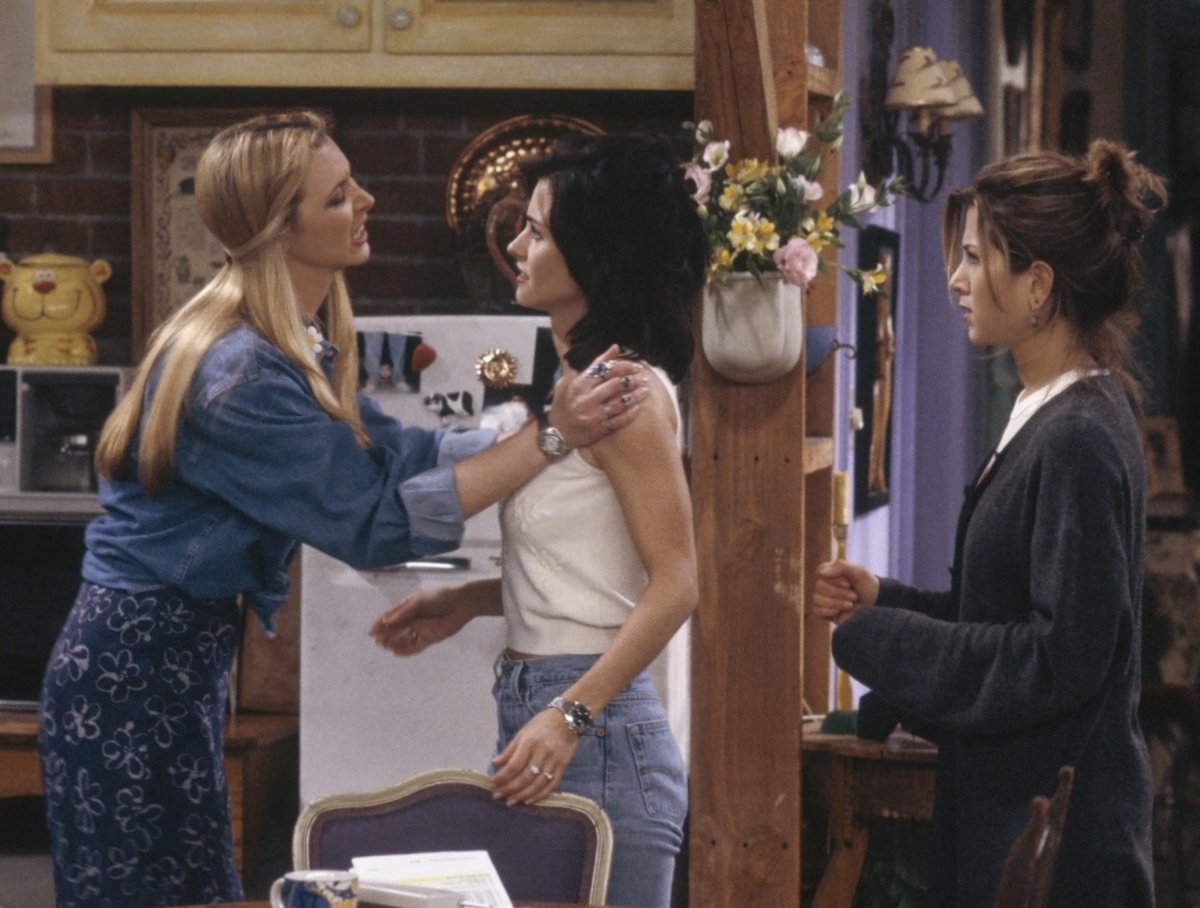 Phoebe's life was actually full of trauma so Kudrow had the task of still making her funny. Kudrow said there was someone in her life who influenced how she played the character.
Kudrow told Emmy TV Legends, "I decide the only way this is funny is if [I say], 'OK, you know what? That reminds me of my friend from college who had to leave school because her parents thought it was making her irreligious, and they didn't want to pay for it anymore. She had to work in a nursing home, but she never got down about it, ever. It was always like, 'It's so funny. Where I work, this one woman, she's so funny because she can't think straight anymore. And it's very funny.'"
She later added, "It stuck with me. And I thought, OK, that's what this person needs to have. That attitude of, doesn't feel sorry for herself, at all."
Kudrow would apologize to the audience
The cast members are staying at home during isolation and revisiting the show. Jennifer Aniston talked about doing this with Kudrow for Variety.
"I love it," Aniston said. "I love stumbling on a Friends episode. This one time I was with Courteney [Cox], and we were trying to find something to reference, an old Friends thing. And then we stumbled on — there's bloopers online — and we sat there at the computer like two nerds watching these bloopers laughing at ourselves."
Kudrow has also been watching the sitcom. "Here's what I love, is when I watch an episode, I'll usually remember where we broke during the scene," Aniston said. "You and I would always get into these fits of laughter because you had this wonderful ability to — you were about to hit your punchline, and you would do this adorable thing where you would break. You would say the punchline, and you would always turn to the audience and say, 'I'm sorry, it's really funny.'"
Kudrow added, "If I knew I was going, I wouldn't say the punchline — I didn't want to ruin it." Aniston said, "You did have an ability to giggle, to break during the punchline. Because you as Lisa also thought it was funny, what Phoebe was saying. Which was so endearing."
The cast is going to reunite for a special for HBO Max. Hopefully, the special will cover some of the scenes where they would break.