'Friends' Star Matt LeBlanc Had a Major Accident He Worried Would Cost Him the Role of Joey
Matt LeBlanc discusses one of his many 'Friends' injuries. The night before his final audition, he got a visible wound on his face but fortunately still got the part.
The Friends reunion is finally here on HBO Max. All of the cast members, and creators, share stories about the making of the hit NBC series. Matt LeBlanc has multiple stories about injuries. A big one was when he dislocated his shoulder on the set while filming "The One Where No One's Ready." However, LeBlanc told another story of injuring himself right before he showed up to audition for the role of Joey.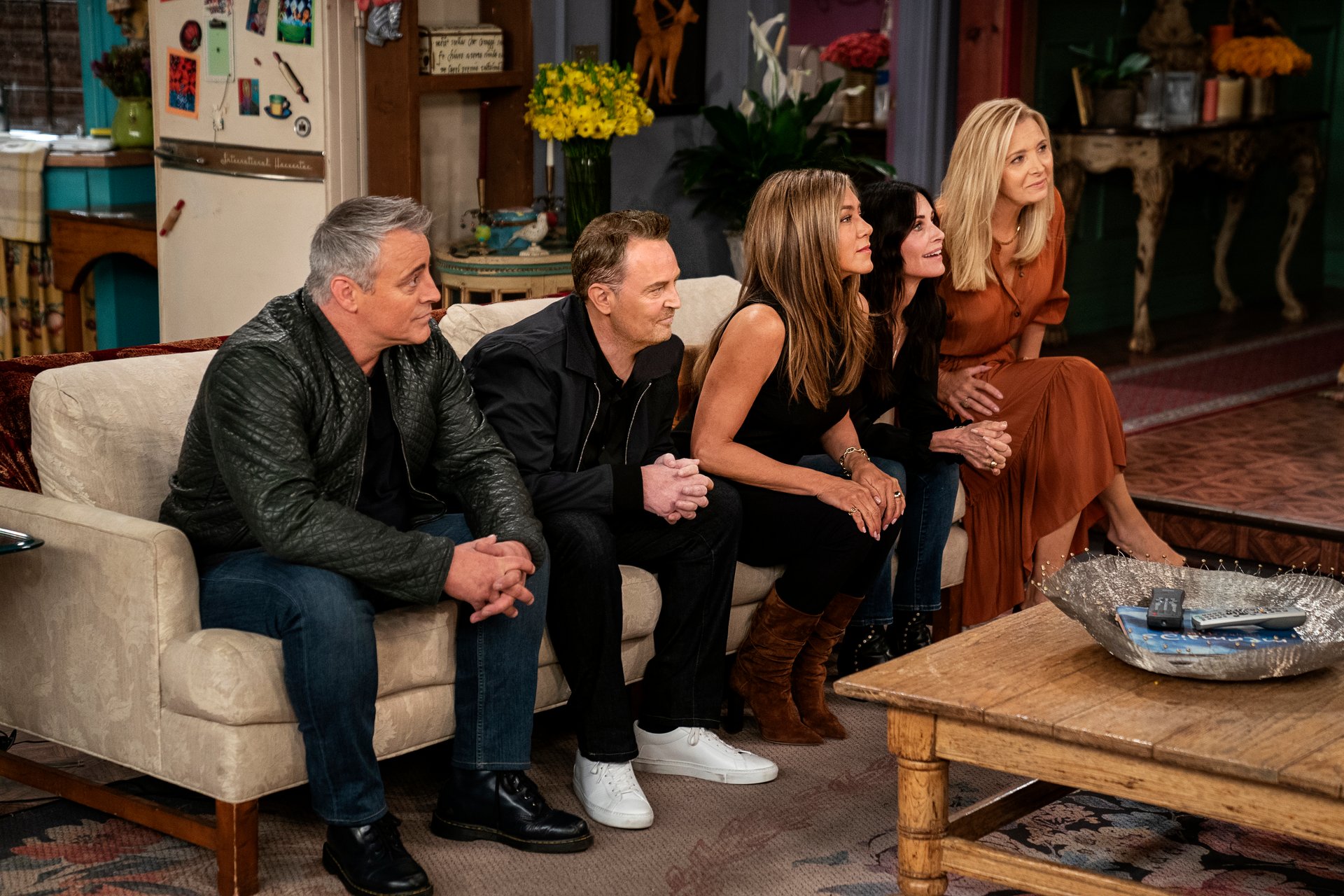 Matt LeBlanc before 'Friends'
LeBlanc had been acting since 1988, but his credits were all over the place. He starred in the sitcom Top of the Heap, which was a loose spinoff of Married with Children. After a season they tried to rebrand the show as Vinnie & Bobby (LeBlanc played Vinnie) but it still didn't work. LeBlanc had credits on episodes of Monsters and Red Shoe Diaries, but Friends would be a big break. 
"I remember I think I had gone in a buch of times," LeBlanc said. "I think it was on the final callback, I had gone with a friend of mine to run lines. He said, 'So the show's about friends, being friends, just a group of friends?' I was like yeah, kind of. He goes, 'Then we should go out drinking.' I was like, 'Yeah, that's a good idea.'"
Matt LeBlanc only has himself to blame for this injury 
That sounds like the kind of method acting Joey would attempt on Friends. Unfortunately, sleeping oer at his friend's apartment, LeBlanc woke up still drunk.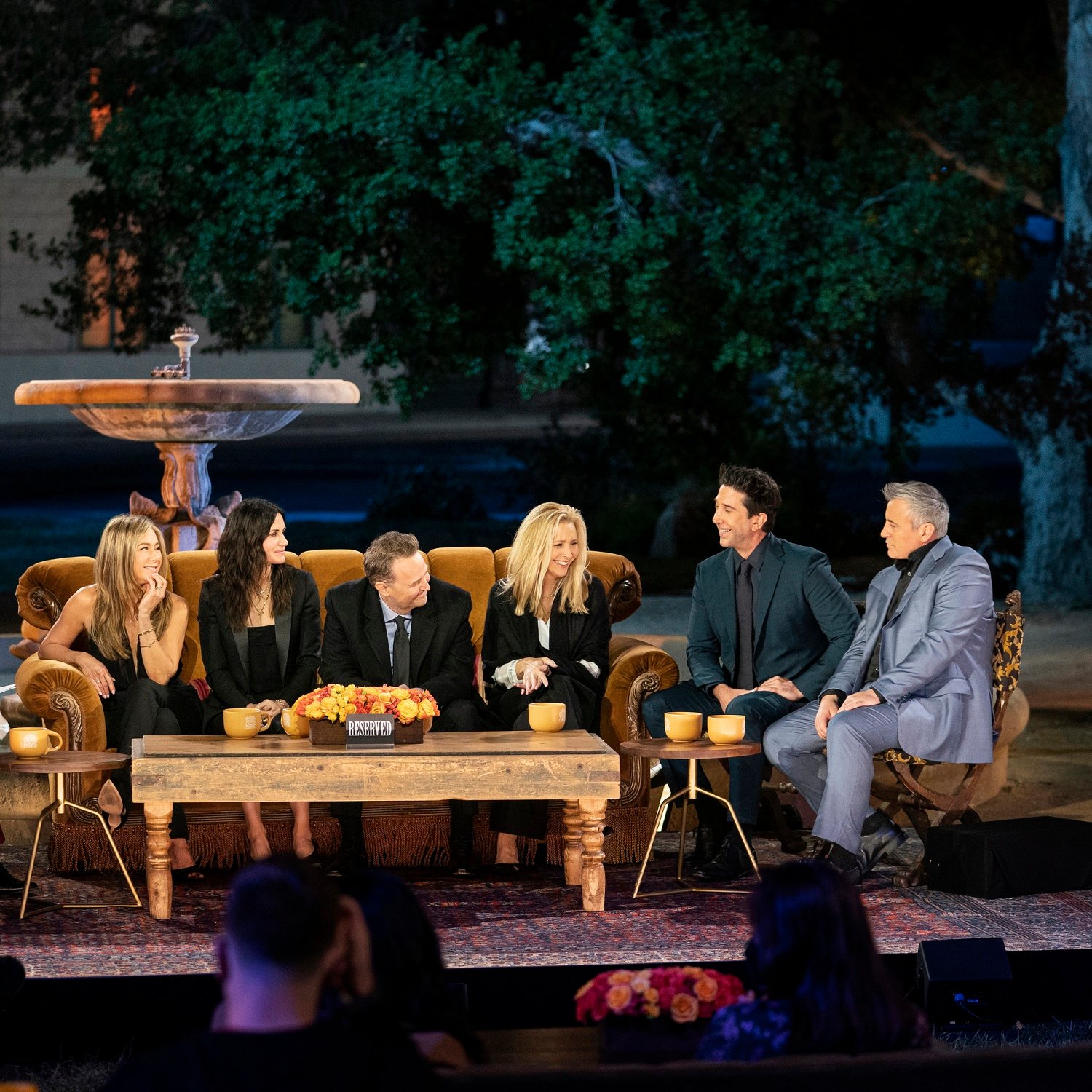 "I woke up in the middle of the night at his apartment and had to go to the bathroom and got up too fast," LeBlanc said. "I can't believe I'm telling this [but] I blacked out as you do and fell face first into the toilet and I hit my nose on the bottom of the toilet seat. A huge chunk of meat came off my nose. I'm looking in the mirror, it's bleeding. I have to go in for the big callback and it's a big ugly scab on my nose."
Perhaps that sealed the deal for 'Friends'
LeBlanc's beautiful face would heal in time to shoot the Friends pilot, and Joey would have many girlfriends and lovers throughout the series. Perhaps it was his hapless pratfall that eneared him to Friends co-creator Marta Kaufman. 
"Marta Kaufman said, 'What happened to your face?" and I told the truth and got the job," LeBlanc said.
Matt LeBlanc's injury on show night 
"The One Where No One's Ready" is a season 3 episode that takes place entirely in Monica and Rachel's apartment. They're getting ready for a big event for Ross, and upsetting him by dilly dallying. At one point, LeBlanc dives onto the sofa, and dislocated his shoulder. In the outtakes, you can see him walking off set and hear him scream, 'Ow!'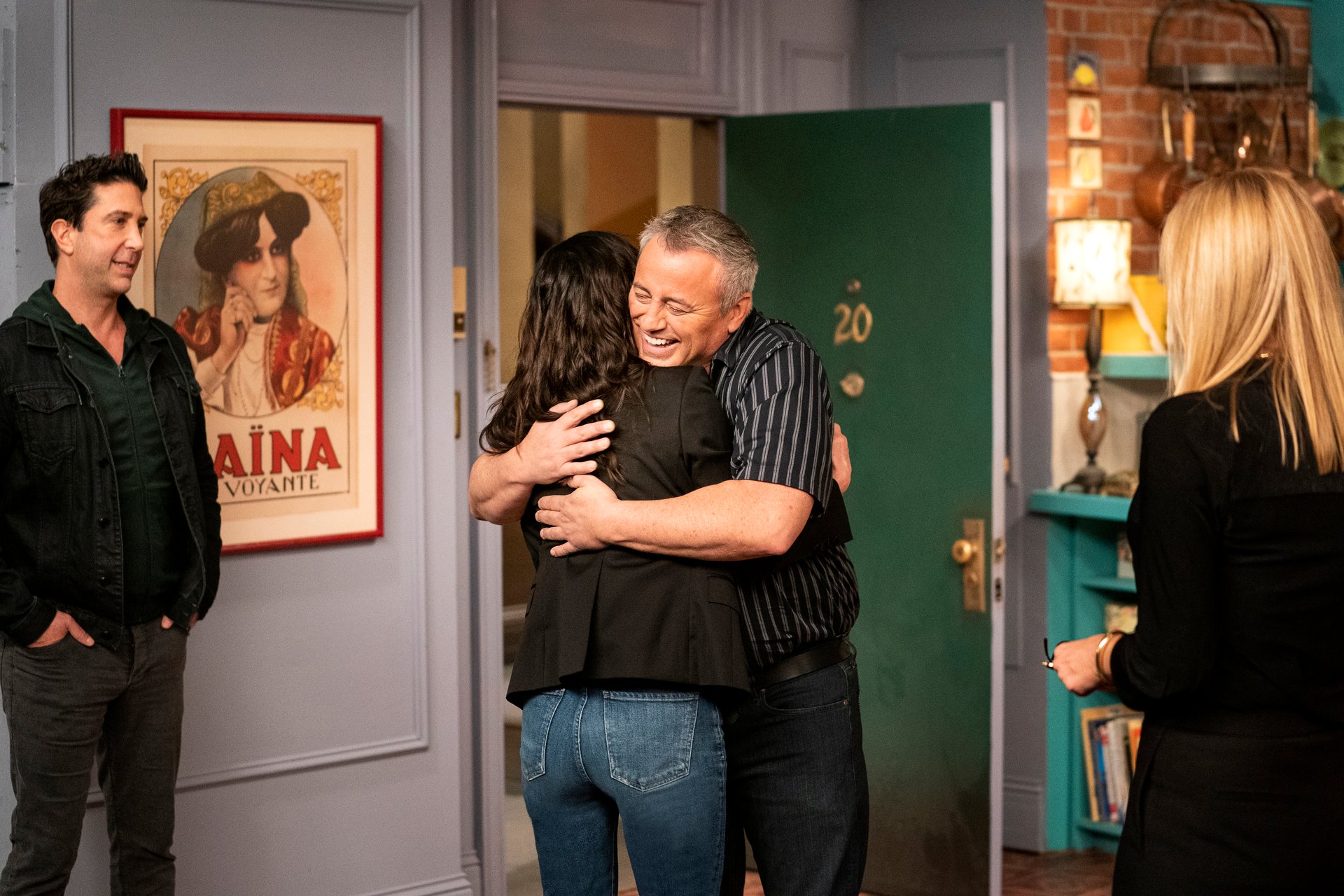 "So in come all the paramedics and whatever and they've got to take him to the hospital," co-creator David Crane said. "So that was the end of filming. It wasn't even an episode where we were like we could shoot out the other scenes. No, it happened to be on the one episode where it's just the six of them, they're all in it and we're done for the night."
To finish the episode, they had to explain Joey's cast. So they added a scene where Chandler witnesses Joey jumping on the bed and falling off.