'Friends': Matt LeBlanc Stole a Sweet Joey-Chandler Bromance Memento From Set
TV show finales aren't only bittersweet for fans. They're often bittersweet to the actors who devoted hours, and sometimes more than a decade, of their lives to the role too.
For this, it shouldn't come as a surprise that actors have a history of stealing props from their sets as an extra memento of all the time and memories associated with it. Even Friends star Matt LeBlanc couldn't resist this sweet Joey-Chandler bromance memento when the hit series approached its ending.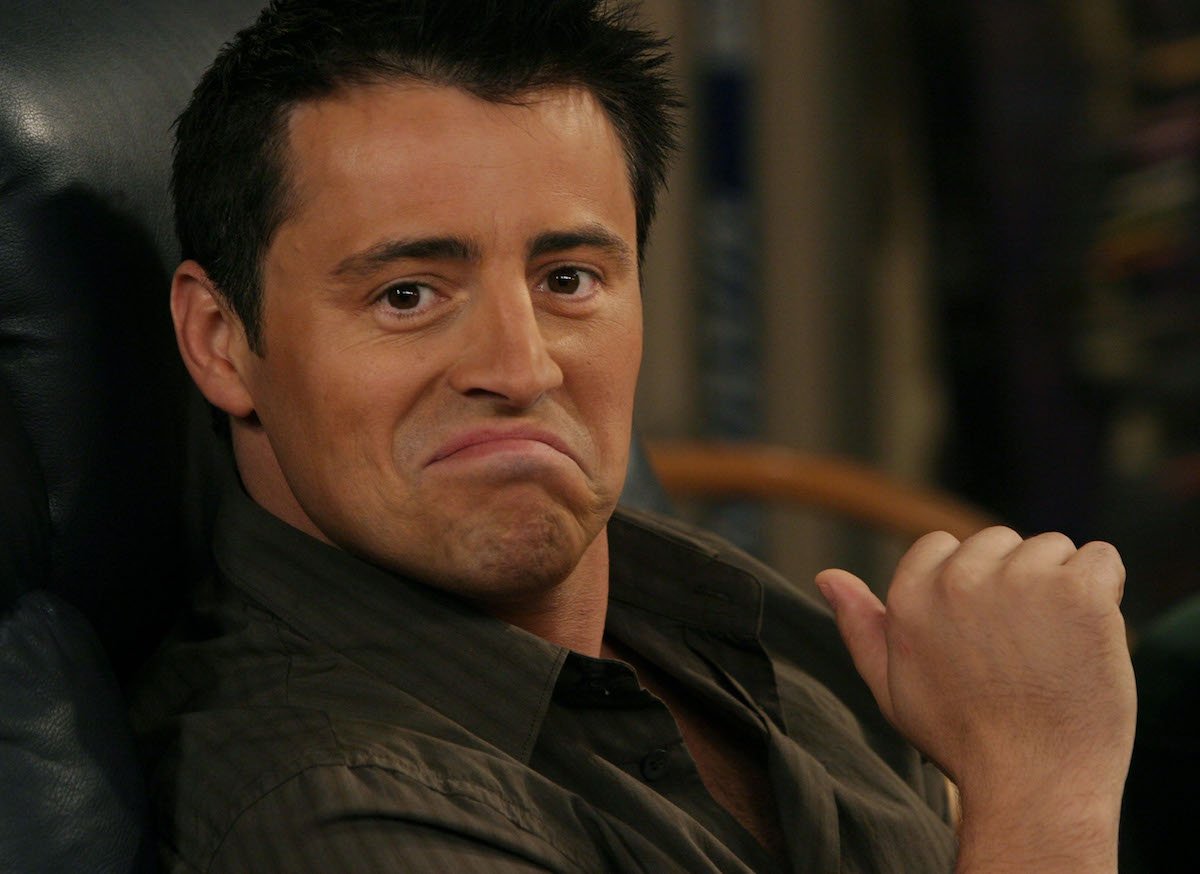 Matt LeBlanc isn't only a 'Friends' star
Before landing his role on Friends, LeBlanc was a struggling actor in New York, much like his fictitious character Joey Tribbiani. He took on various commercials and modeling gigs to cover the cost of living before transitioning to Hollywood with hopes for better luck. Other than some guest appearances, LeBlanc's career didn't take off until landing his Friends role.
After playing Joey on Friends, LeBlanc tried (and failed) to do a Joey spinoff before landing a role on Episodes a few years later. Most recently, he's the star of CBS's Man With a Plan, where he plays Adam, a husband and father who finds out real quick how crazy his kids are after spending more time with them when his wife goes back to work.
"My whole career, I never played a guy in a relationship. I never played a dad," LeBlanc told Watch about playing Adam. "I thought, Nobody's getting any younger. This is what my life is now."
Joey and Chandler's Bromance on 'Friends'
There isn't a better pair up in TV history that beats Joey and Chandler's bromance in Friends. The chemistry between the two stars was strong enough to reach fans off the set and set the stage for friendships everywhere. 
Of their iconic friendship moments, they've shared an apartment with just a canoe as furniture in the living room, several hugs, a kiss, separations and reunions, financial support, inside jokes, foosball games, a hideous bracelet, and many more.
Not to mention the bittersweet ending when Joey finally tells Chandler and Monica he's happy for them and their new house. To which Chandler responds, "You don't think we'd buy a house and not have a Joey room, do you?"
In honor of their bromance, LeBlanc stole a ball from the set
When Jimmy Fallon asked if he took anything from the set, LeBlanc jokes, "I took a f*** ton of cash."
On a more serious note, he admits, "You know what I have that's really cool? You know how in Joey and Chandler's apartment we had the foosball table? I have the actual ball from the table. The foosball. I have it in my toolbox, somewhere."
If you don't remember, the foosball is significant because Joey and Chandler bought a foosball table (instead of a kitchen table) as their first half-and-half purchase in their apartment together. It remained there from the 12th episode of season one to the very end. Even more meaningful, in the final episode, they had to break the infamous foosball table to get duck 2 and chick 2 out of it, finalizing the end of them living under the same roof. 
While a toolbox is an odd place to keep his bromance memento, it's sweet that he took it in the first place. It just goes to show it's the little things in life that mean the most sometimes. For LeBlanc, it's a foosball representing the many years Joey and Chandler spent together as the OG best friends of television.