'Friends' Star Matthew Perry: 'I Felt Like I Was Going to Die' Filming Every Episode
Friends united six very different actors in a seamless group that became a television legend. Matthew Perry, Courteney Cox, Jennifer Aniston, Lisa Kudrow, Matt LeBlanc, and David Schwimmer reunited for a reunion special on HBO Max. While reminiscing about the memorable sitcom, Perry admitted how difficult every episode was for him.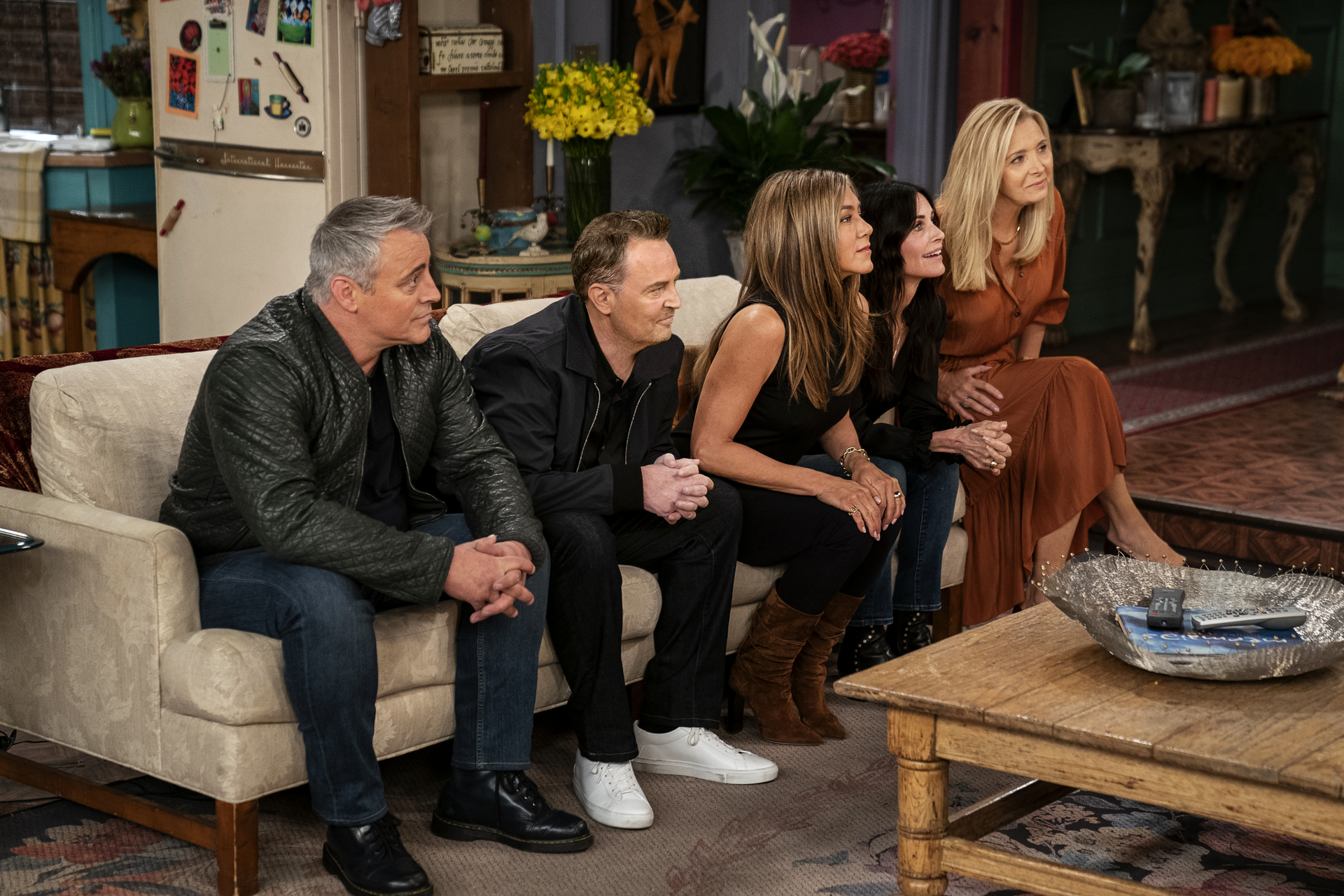 Showbiz Cheat Sheet got an early screener of Friends: The Reunion. The show is filled with clips, games, special guests, and trivia about classic episodes. Here's what Perry said about his extreme feelings. You can see many more Friends memories on HBO Max starting May 27.
Matthew Perry got the best lines on 'Friends'
Every character on Friends had their fair share of funny lines. Chandler probably had the most, though. Fans loved Chandler's comments on the sitcom proceedings, but that put enormous pressure on Perry when they filmed in front of a live audience. The NBC viewers never saw the takes with the jokes that didn't land.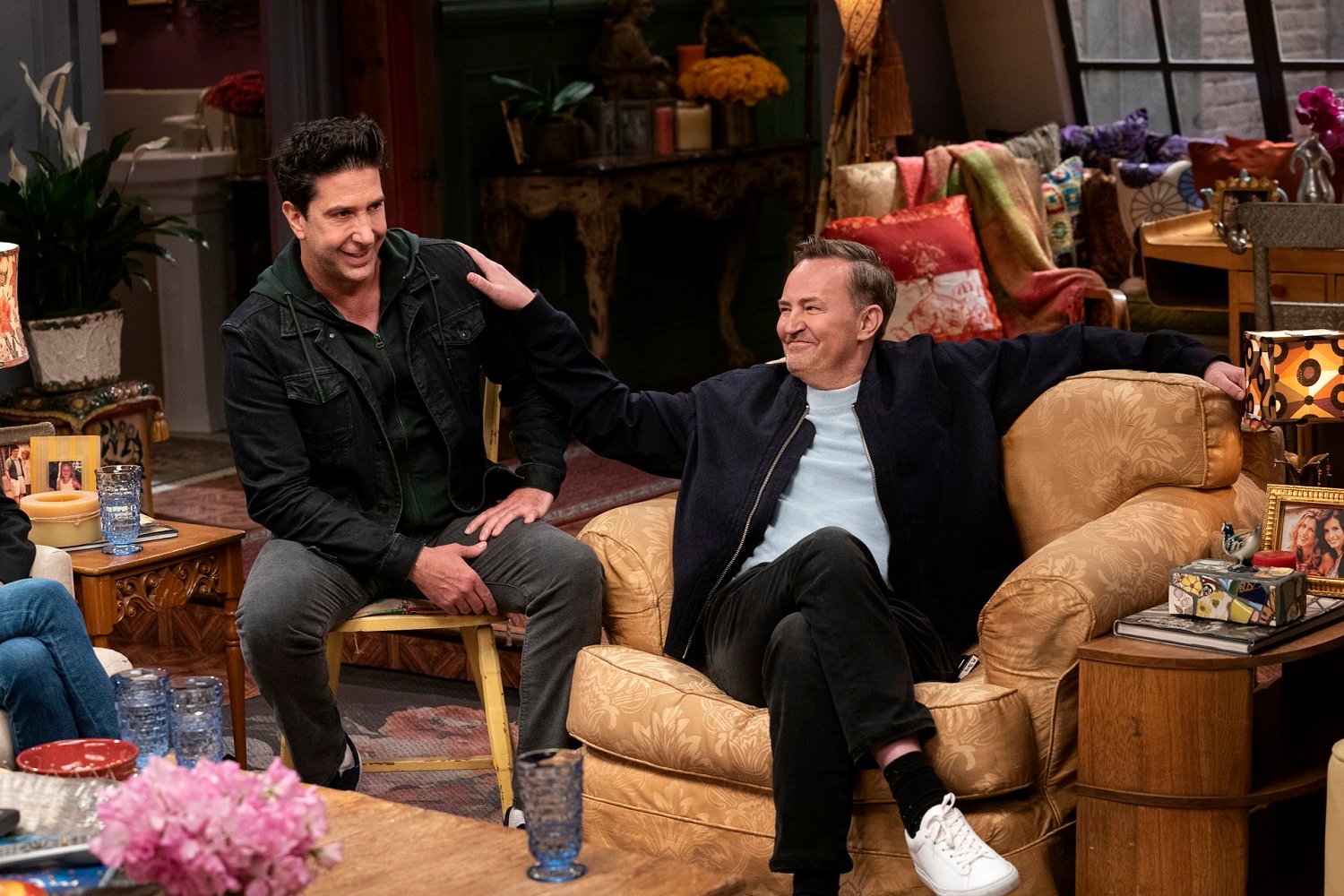 RELATED: Jennifer Aniston Says a Producer Told Her 'Friends' Was 'Not Going to Make You a Star'
"At least to me, I felt like I was going to die if they didn't laugh," Perry said. "It's not healthy for sure but I would sometimes say a line and they wouldn't laugh and I would sweat and just go into convulsions if I didn't get the laugh I was supposed to get. I would freak out."
The 'Friends' cast didn't know what Matthew Perry was feeling
Perry's statement surprised the other Friends stars. Aniston expressed concern for Perry and Kudrow said she was learning this for the first time.
"You didn't tell us that," Kudrow said. "I don't remember you ever saying that."
Perry confirmed the stress came every time they would film the show. Friends would film a new episode each week.
"Oh yeah, I felt like that every single night," Perry said.
Matthew Perry's co-stars had different reactions to the live audience
Other Friends cast members had less fraught relationships with the live tapings. Schwimmer had been doing theater in Chicago prior to playing Ross. For him, the live tapings scratched the itch of doing live shows.
"I really enjoyed the energy of the audience though, the live audience," Schwimmer said. "It was like doing a one act play every week with all of us."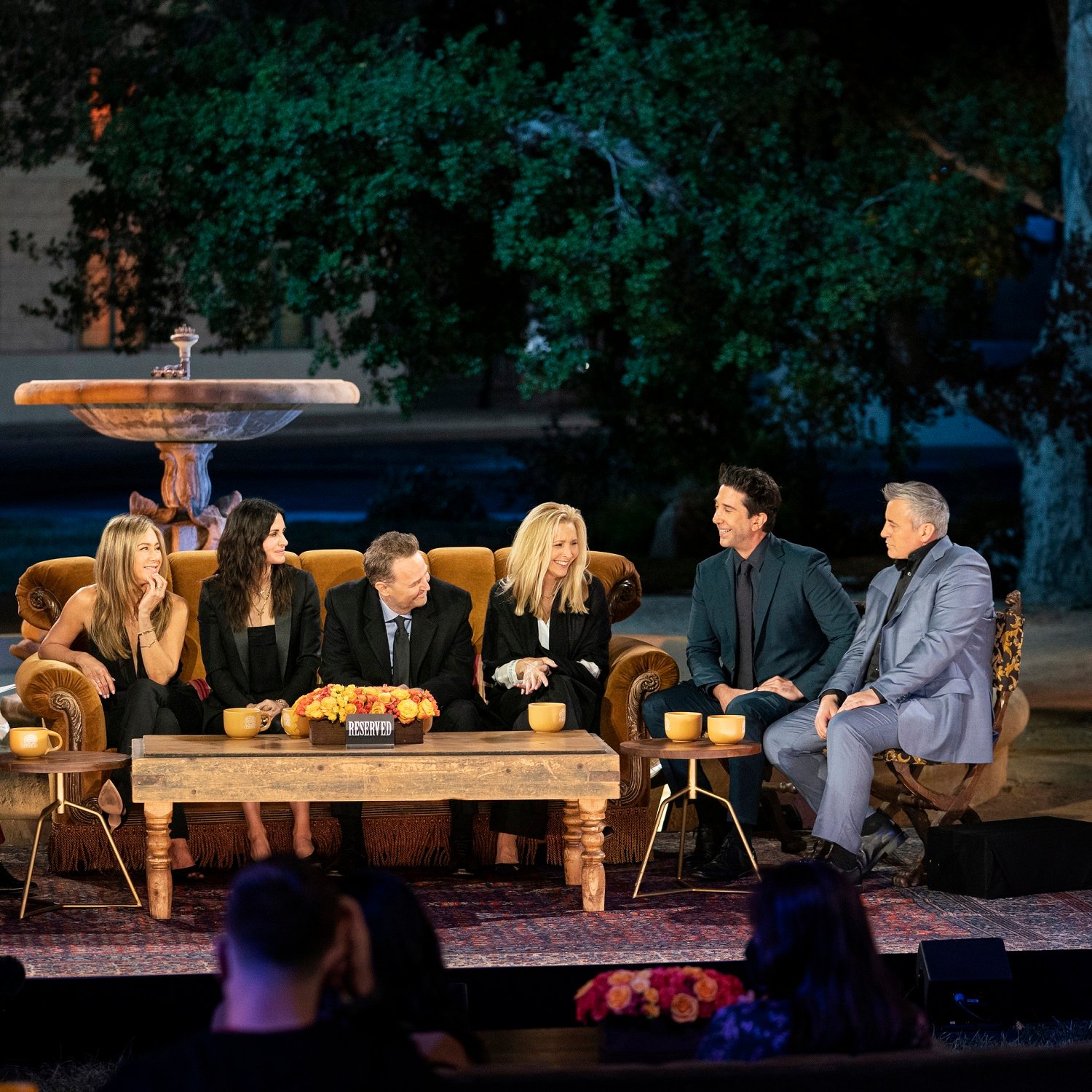 RELATED: 'Friends': The Actor Matt LeBlanc Beat for the Role of Joey Ended Up on the Show Later
Cox had a more complicated feeling. She described the roller coaster of highs and lows when her jokes killed or bombed. Cox had a Monica-like competitive approach to topping each joke.
"I found myself, when they would laugh at something, I would think to myself, 'Oh, if you think that's funny, wait 'til you get a load of this next line,'" Cox said. "It would challenge me. I felt this rewarding feeling, or not. Or, a flat nothing."