'Friends': Only 1 Main Cast Member Hasn't Hosted 'Saturday Night Live'
Friends went on to become a blockbuster, and the visibility opened up lots of doors for the actors on the show.
When Friends debuted in 1994, it catapulted its stars into fame. The show went on to become a blockbuster, and the visibility opened up lots of doors for the actors.
But one opportunity was never given to a certain member of the gang. This person was the only one out of the six stars who never hosted Saturday Night Live. Which cast member never appeared on the famous comedy sketch show? Here's what you need to know. 
The much-loved cast of 'Friends'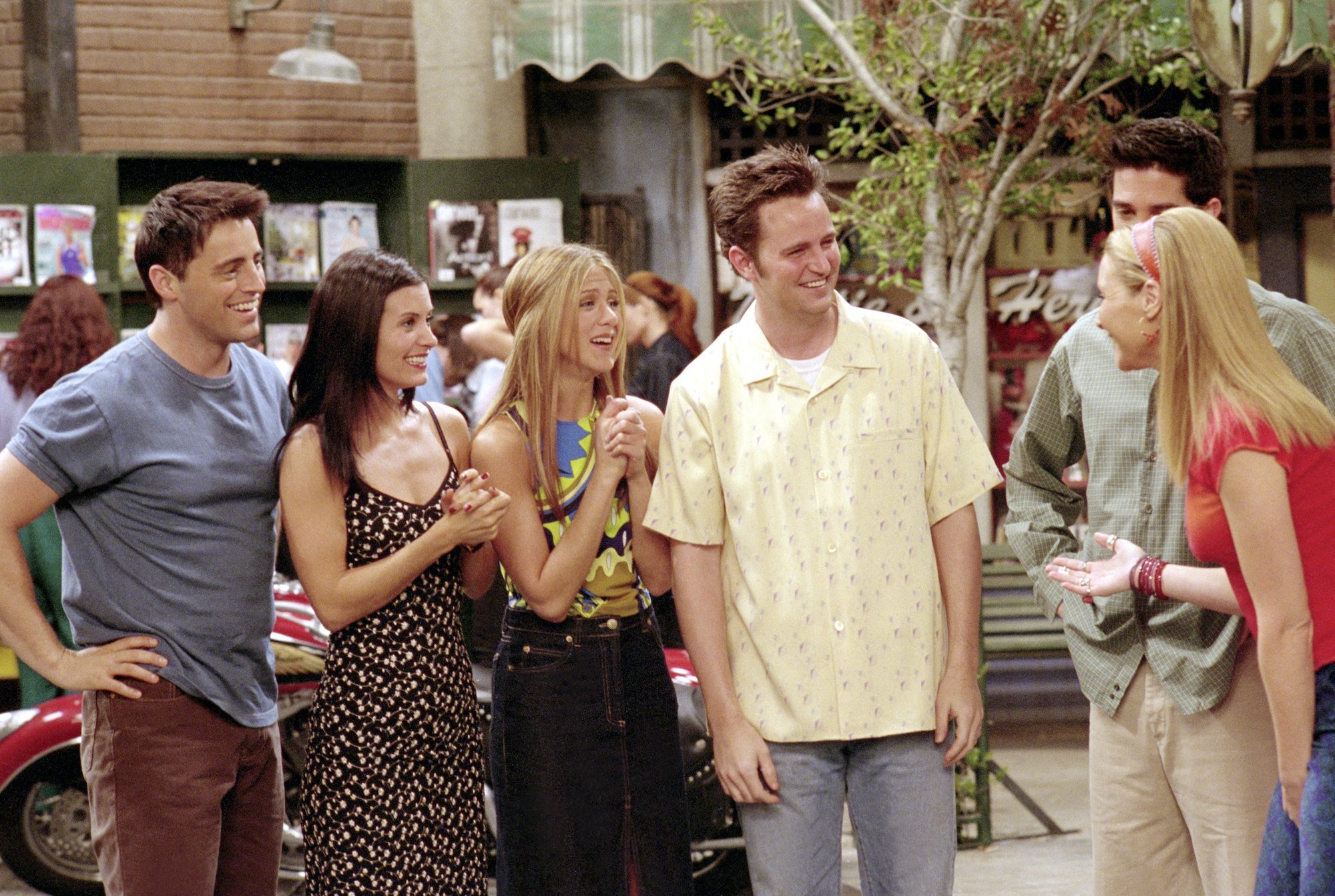 For 10 years, audiences couldn't get enough of Friends. The previously unknown actors on the show came together to create a program that's still watched 27 years later, and it made them famous. 
According to Insider, Jennifer Aniston played the fashionable, occasionally shallow Rachel Green. She was so popular that she even spawned a national trend with her hairstyle. Her on-again-off-again love interest was Ross Geller, played by David Schwimmer. Ross was a nerdy but lovable paleontologist with an enduring crush on Rachel. 
Courtney Cox played Ross's little sister, Monica Geller, a type-A chef. She ended up married to Chandler Bing, played by Matthew Perry, who was sarcastic, funny, and inexplicably had a third nipple. 
Lisa Kudrow was free-spirited Phoebe Buffay, who played her guitar in the coffee shop and always had something unexpected to say. 
Finally, Matt LeBlanc was Joey Tribbiani, a struggling actor with an irresistible pick-up line and a loyal heart. 
Most of them hosted 'SNL'
Of course, the huge public enthusiasm for Friends made the cast a hot ticket in Hollywood. Given that they were made famous in a sitcom, a natural invitation was for them to host a comedy show like SNL. 
According to Ranker, Aniston was the only one to host the show twice, in 1999 and 2004. The musical guests were Sting and Black Eyed Peas, respectively. Schwimmer hosted in 1995, with musical guest Natalie Merchant. Also in 1995, Cox hosted along with musical guest The Dave Matthews Band. 
Kudrow was the host in 1996, with musical guest Sheryl Crow. Perry took his turn on the stage in 1997, introducing the musical guest Oasis. 
Of course, there's one cast member who is notably absent from this list. 
Why didn't Matt LeBlanc host?
LeBlanc is the only one from Friends who never hosted the iconic show. Although the reason isn't clear, it could be because he didn't love being seen as Joey. According to The Sun, LeBlanc went directly from Friends into a short-lived runoff, Joey. When the show was canceled in its second season, LeBlanc stepped back from acting altogether. He was tired of being typecast. 
"Because I played the sort of dimwitted dumb guy, people a lot of the time will talk to me slowly," he said. "They don't expect me to be able to spell my name. That happens more often than you would think."
After some time off, LeBlanc has since returned to the public eye, hosting the British car show Top Gear. He's also worked behind the scenes as a producer. 
If LeBlanc had felt more comfortable with people seeing him as Joey, his fans might have been able to enjoy his comedy style on SNL. Since he never did host the show, perhaps he could try his hand at it today. There are plenty of people who would still love to tune in, so he could make them laugh again. Even if the jokes were a little more intellectual than you'd expect from Joey.