'Friends': Rachel Green Almost Didn't Get off the Plane in Series Finale
Friends fans watched as Rachel Green ran back to Ross Geller in the series finale. The couple's decision to rekindle their romance was not a surprise. In fact, most viewers expected the couple to get back together, anticipating that they would see it play out in the finale. It almost didn't happen that way. The show's writers considered an alternate ending, and it would have left Ross and Rachel shippers feeling a bit cheated.
Ross and Rachel were the original endgame couple of 'Friends'
Ross and Rachel were the original Friends couple, and while a lot of fans ended up loving Monica Geller and Chandler Bing's dynamic, things between Ross and Rachel pretty much had to work out. After all, they were established as love interests in season 1. By season 2, the couple had gotten together, but that couldn't be the end of things. It was just too soon and too clean.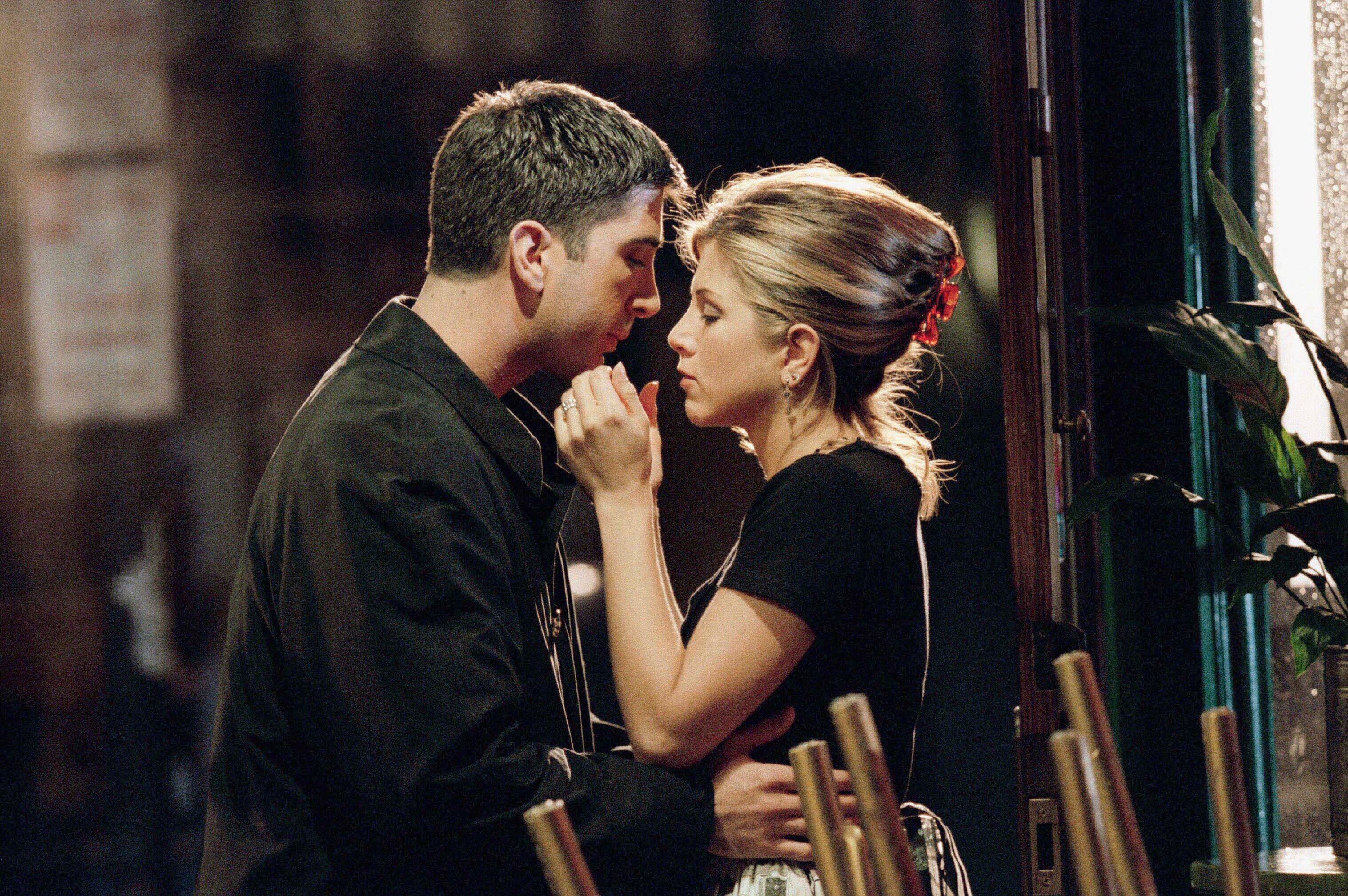 They broke up in season 3 of the series, only to get back together shortly after, albeit for one night. Through a myriad of troubled relationships, the couple's chemistry never really changed, and fans always knew they'd end up together. Viewers even rooted for the couple through drunken marriages, messy divorces, and a surprise pregnancy. In season 10, moments before the screen went dark on the beloved series, Rachel hightailed it off of a flight to Paris to be with Ross. While satisfying, fans have long wondered if that was really the only option floated around the writers' room. Apparently, it was not.
An alternate 'Friends' ending left Ross and Rachel's relationship open to interpretation
Ross and Rachel were always going to get together in the end. Still, the show's creators considered an alternate ending that didn't show how the couple got there. In a 2014 interview with Entertainment Weekly, the show's co-creator, David Crane, said, "we did talk about, with Ross and Rachel, a gray area of where they aren't together, but we hint there's a sense that they might be down the road."
Crane and Marta Kaufman eventually nixed the idea because everyone wanted to see them together. Crane noted that the tough part was figuring out how to deliver the expected outcome in a slightly unexpected way. Rachel's last-minute decision not to fly to Paris accomplished that. It also paid homage to how Rachel's romantic interest in Ross started. 
Most fans believe they would still be together today
While Ross and Rachel's relationship was rocky, fans are sure the couple got it right after the series ended. In a TVInsider poll, 65% of respondents believe Ross and Rachel are still together today. Another 15% argue that they are still together but have experienced at least one break since the series ended. Just 11% of respondents believe the ficitional couple has split for good.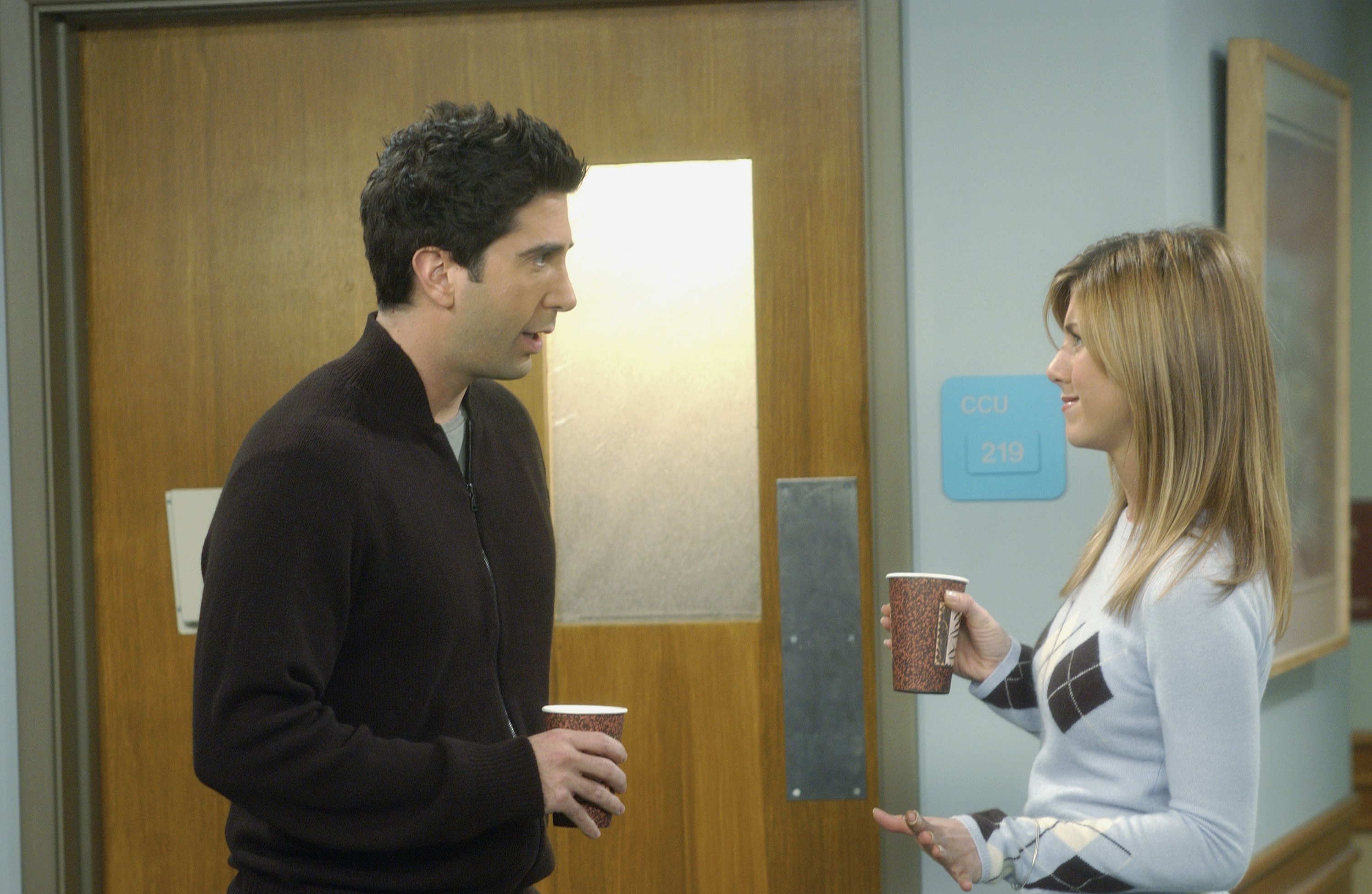 Assuming they are still together, most fans agree that they are likely married. Their daughter, Emma Geller, born in the season 8 finale, would be an adult today. Born in 2002, Emma turned 20 in April. Ross' older child, Ben Geller, born in season 1 of Friends, would be 27. Ben disappeared in season 8 of Friends. He never met his half-sister.