Why the 'Friends' Reunion on HBO Max Isn't Going to Be What Many Fans Hoped For
On Feb. 21, 2020, history was made. After years of waiting — months of that with the insider information that something was brewing — it was finally announced: The six core cast members of Friends are reuniting for a special more than 25 years after the pilot episode.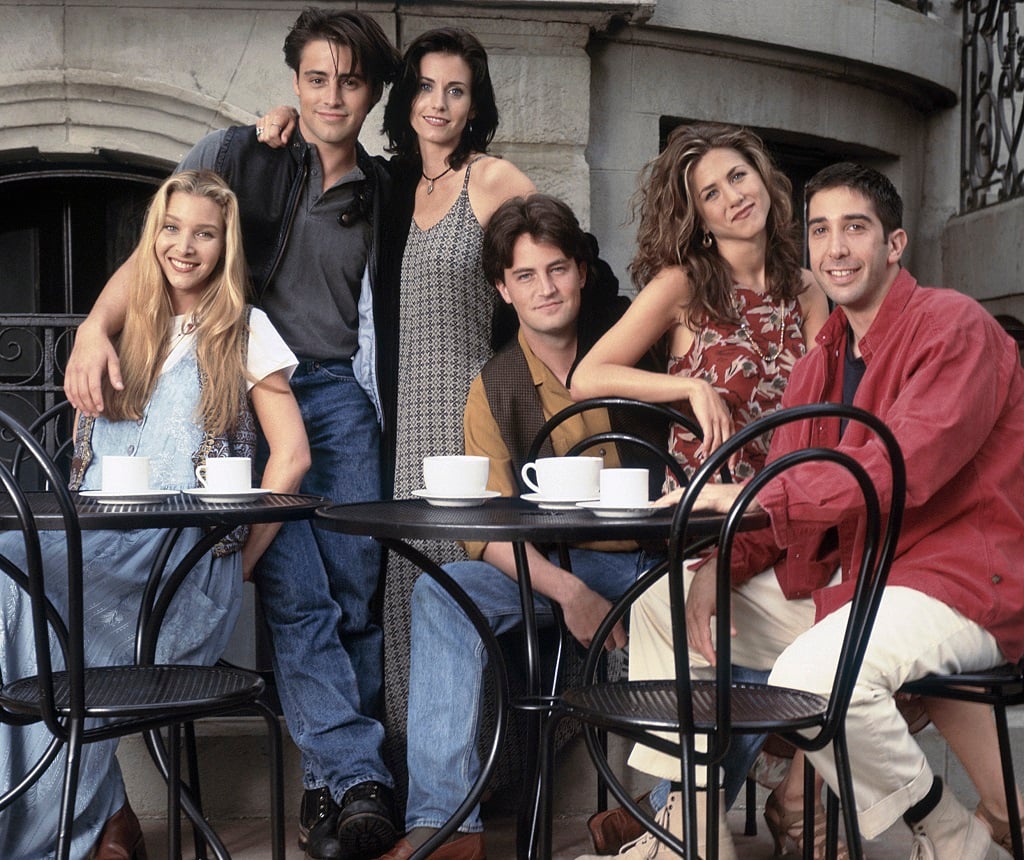 All six actors (above, from left: Lisa Kudrow, Matt LeBlanc, Courteney Cox, Matthew Perry, Jennifer Aniston, and David Schwimmer) have spoken about the possibility of returning in some way or another numerous times over the years. But now that it's official, many Friends fans are expressing disappointment.
Here's what we know so far
According to the press release, the "unscripted cast reunion special" will be available when HBO Max launches sometime in May 2020. The cast has signed on to appear as well as executive produce alongside creators David Crane and Marta Kauffman. Also involved are Friends executive producer Kevin Bright and Ben Winston, who will direct.
"Guess you could call this the one where they all got back together," said Kevin Reilly, chief content officer, HBO Max and president, TBS, TNT, and truTV. Speaking of Friends' impact on popular culture, he said, "It taps into an era when friends – and audiences – gathered together in real time and we think this reunion special will capture that spirit, uniting original and new fans."
Some 'Friends' fans aren't happy
There are a few key words there to take note of. First, this appears to be a one-time only deal. While it's hard to imagine a world where we could have too much Friends content, this is easy to reconcile. We're pretty sure Aniston doesn't have time for another series anyway.
But another point of note isn't sticking quite as well with fans. An unscripted cast reunion taking place on the Warner Bros. lot (most likely on the still-standing Central Perk set) sounds like it will pretty much just be a special where they sit around and talk about what it was like to work together. This is disappointing to many.
What did fans want to see in a reunion?
So what exactly is it that fans were hoping for? Many of us were hoping for a miniseries, or at least a single episode that reunites all of the characters so that we can learn where they are today. And some fans even held out hope that the special could bring back some other characters.
After all, it is 2020. Cali and Noelle Sheldon, who shared the role of Emma Gellar-Green during the last season of Friends, reminded us in a recent interview of a fun factoid. In episode 4, "The One With the Cake," Chandler records a message for Emma for her 18th birthday video. In it, he says, "Hi Emma. It's the year 2020. Are you still enjoying your nap?" We imagine plenty of fans would love to see that moment revisited in scripted form on particular this year.
One insider sneakily revealed the truth early
Even if we're not getting many of the moments and stars we've been hoping for, there's still a lot to be happy about. This special has been a long time coming. And though the announcement wasn't exactly a surprise, it was sort of prematurely made one day prior.
Jeffrey Klarik, who is the long-time partner (both romantically and creatively) of Crane shared the above "Throwback Thursday" post on social media. He added the hashtag #friendsreunion. We're going to assume he knew it was about to be official, but this is still a bit of a preemptive reveal.