'Friends' Reunion: Jennifer Aniston Reveals a Shocking Castmate Crush That Will Have Fans Screaming for Days
The 'Friends: The Reunion' special revealed some bombshells about the cast but this one about Jennifer Aniston and a fellow cast member might be the craziest.
Whether you believe Ross and Rachel were actually on a break or not, their relationship was one of the pillars of the Friends universe. Their constant will they/ won't they drove more than one storyline. Though the characters seemed to always find a way to mess their relationship up, the chemistry between the actors David Schwimmer and Jennifer Aniston was undeniable. Now, on HBO's Friends: The Reunion, Aniston has revealed the reason their connection seemed so electric.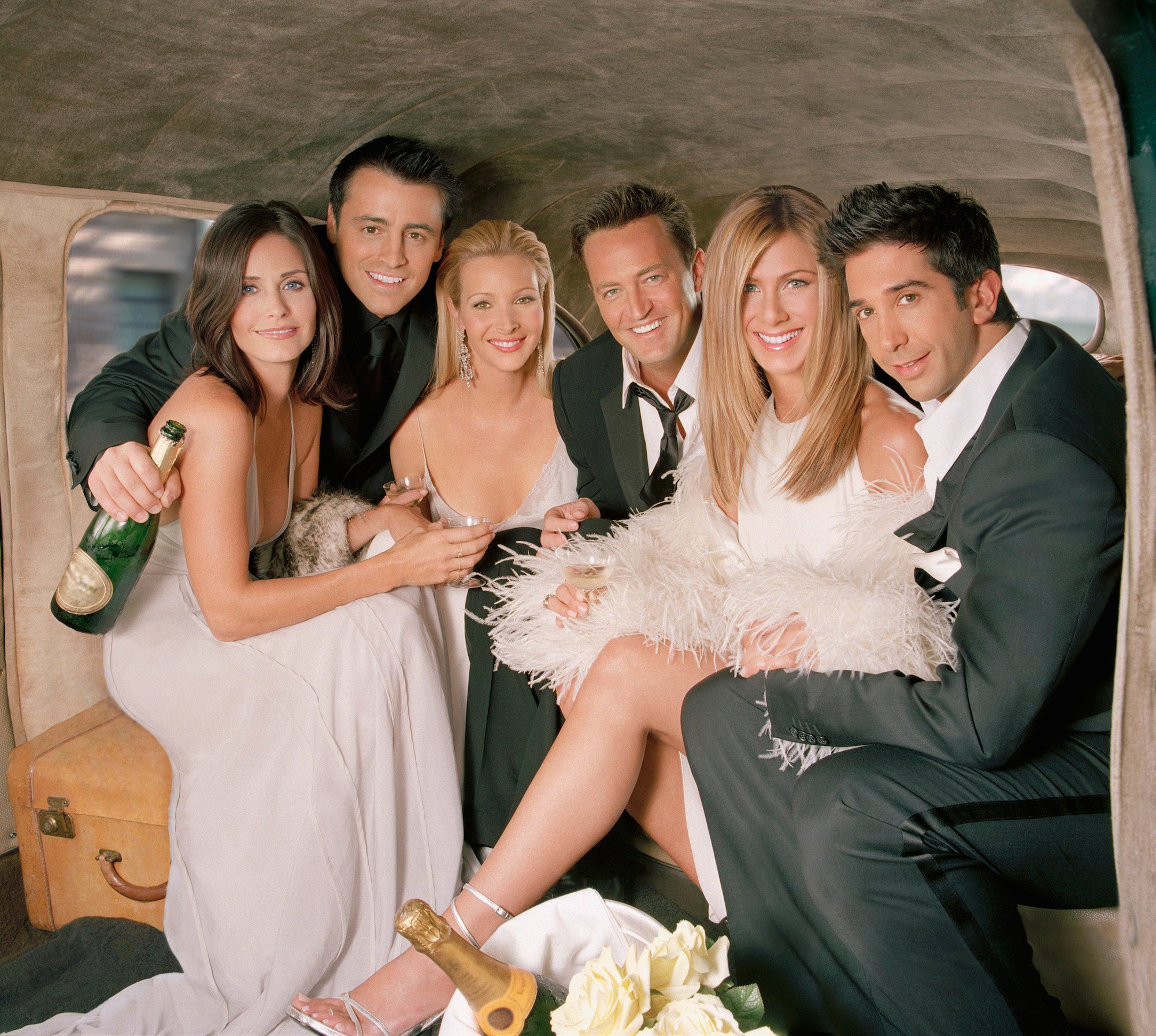 During 'Friends' reunion, Jennifer Aniston reveals her secret crush
[Spoiler alert: This article contains spoilers from Friends: The Reunion]
Whenever an onscreen couple appears to have chemistry, fans often want the actors to be in a relationship in real life. During the Friends reunion, Schwimmer and Aniston revealed, it almost happened.
"The first season, I had a major crush on Jen," Schwimmer said on the Friends reunion. "At some point we were both crushing hard on each other — but it was like two ships passing [in the night], because one of us was always in a relationship."
Sadly, the two wanted to keep things professional.
"We never crossed that boundary — we respected that," Schwimmer said.
The pair then reminisced about the almost romance.
"I remember saying at one point to David, 'It's going to be such a bummer if the first time you and I actually kiss is … on national television!' Sure enough, the first time we kissed was in that coffee shop," Aniston said. "So we just channeled all of our adoration and love for each other into Ross and Rachel."
Did Jennifer Aniston and David Schwimmer ever hook up?
Though Schwimmer and Aniston said they never crossed any lines, fellow castmate Matt LeBlanc called them out during the Friends reunion.
"Bulls*it!" he said in response to Schwimmer saying he and Aniston never hooked up. "I'm kidding!"
Schwimmer did admit that the two did get close at a few points.
"There were moments we would cuddle on a couch" Schwimmer said of him and Aniston.
"We would spoon and fall asleep on the couch," Aniston confirmed.
Which 'Friends' cast members actually dated?
Though Schwimmer and Aniston revealed on the Friends reunion that they never got together, some other cast members certainly dated. Aniston dated Tate Donovan, who appeared on the show as her love interest, Joshua. The two had actually just broken up when he came on the show. Aniston also dating Paul Rudd briefly before he was cast as Mike Hannigan. Phoebe Buffay's love interest.
David Arquette, who played Phoebe's stalker, was actually married to  Courteney Cox. Matthew Perry briefly dated Julia Roberts who appeared on the show as Susie Moss or "Susie Underpants" as she was better known.
Was the 'Friends' cast still friends before the reunion?
The cast of Friends has remained friendly throughout the years even before the Friends reunion was announced. Aniston and Cox are extremely close. Cox was Aniston's made of honor when she married Justin Theroux and Aniston is actually Cox's daughter's god mother.
The cast, admittedly, doesn't get together quite often, but promised during the Friends reunion that they would do better.
"I'll tell you one thing: We are not waiting so long to have dinner," Cox said during the HBO special.
"No we will not," Aniston added. "We will not wait that long to get together."