'Friends' Reunion Special Brings Back Tom Selleck and These Other Guest Stars From the Series
After more than a year of anticipation, the Friends reunion special is finally on its way. "The One Where They Get Back Together" will reunite the six lead actors who made the '90s-'00s TV show popular, along with a few notable guest stars from its decade-long run. Who is all in it?
The 'Friends' reunion special airs on May 27, 2021
The special was first teased even before HBO Max launched in May 2020. With the WarnerMedia-owned streaming service, Friends found a permanent home after living on Netflix for years. As a way of celebrating, the company planned a reunion special that would bring together its six stars on screen.
However, the coronavirus (COVID-19) pandemic got in the way. Taping for the special was delayed. Throughout 2020, the actors frequently responded to questions about the special without solid answers as to its eventual release date. Now, it's finally arriving on May 27, 2021.
Tom Selleck was Richard Burke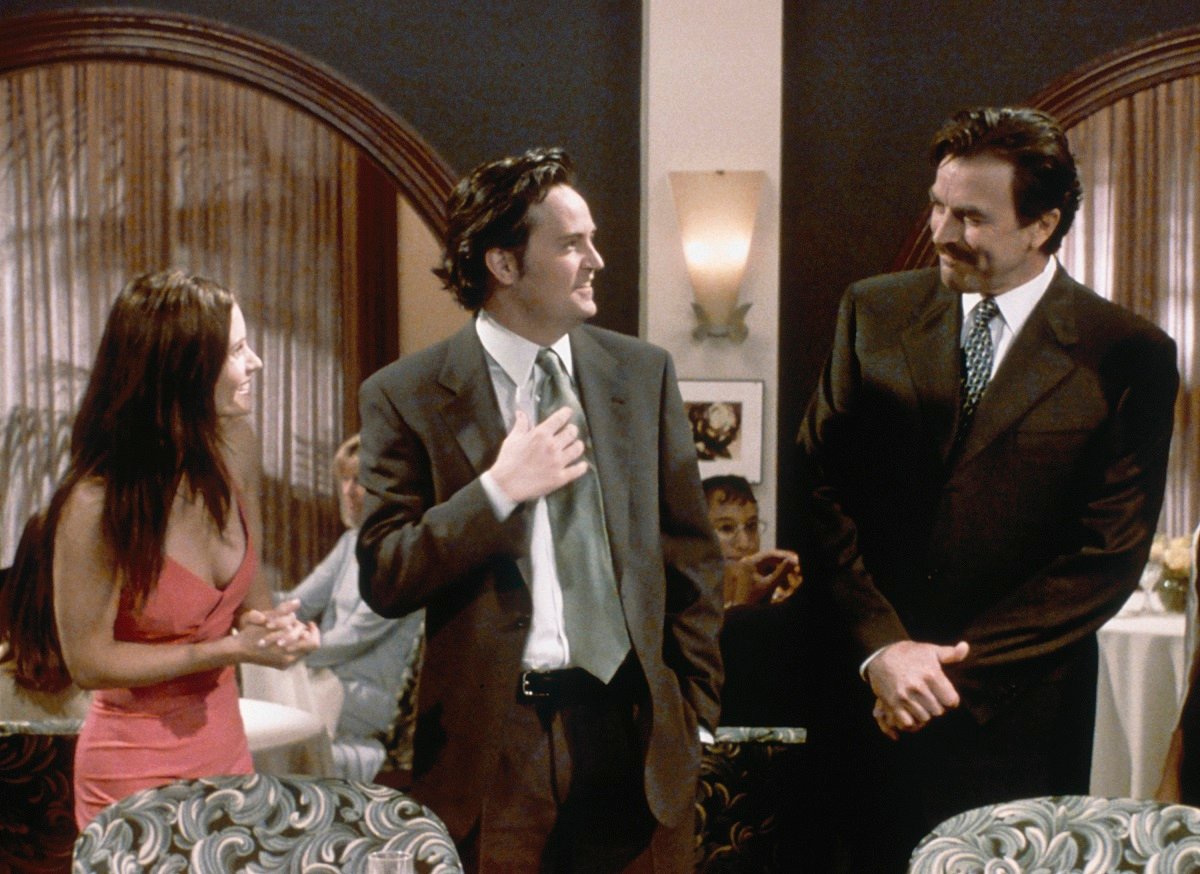 Tom Selleck portrayed Dr. Richard Burke. A close friend of Monica and Ross's parents, he gets divorced and falls for Monica. Because of the age difference and their familial connection, Monica and Richard keep their relationship a secret from her family. They break up when he tells her he doesn't want to have kids. Later, Richard tries to win Monica back, but she's happy with Chandler.
Elliot Gould and Christina Pickles played the Gellers
Speaking of Monica's parents, Elliot Gould and Christina Pickles appear in the special. They portrayed Jack and Judy Geller, and were the most frequently-seen parents of the main group throughout the show, appearing in at least one episode per season. Pickles even earned an Emmy nomination for one appearance.
Maggie Wheeler portrayed Janice
Another frequently recurring character is Janice. She beings the series as Chandler's on-again, off-again girlfriend, popping back up in his life at inopportune times. Played by Maggie Wheeler, she even sleeps with Ross at one point. Toward the end of the series, she nearly buys the house next door to the one Chandler and Monica are purchasing.
James Michael Tyler played Gunther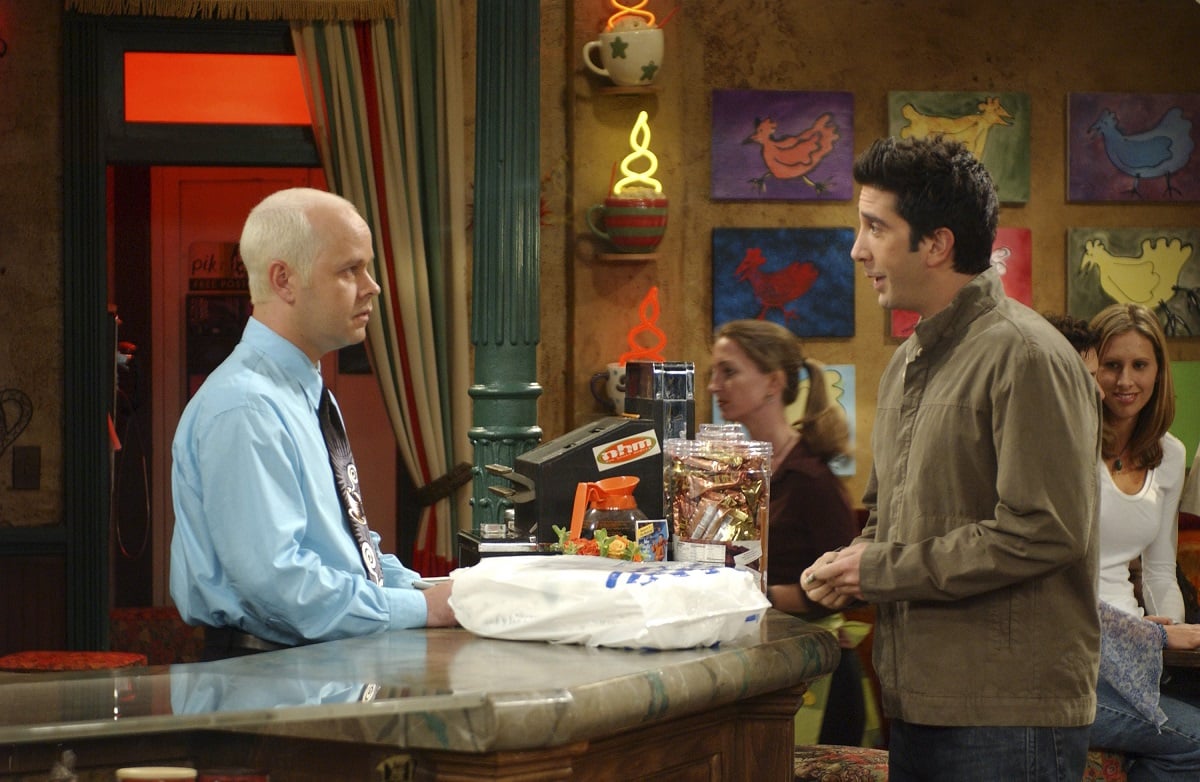 Aside from Gould, Pickles, and Wheeler, the only recurring/guest cast member to appear in all 10 seasons of Friends was James Michael Tyler. He landed the part of Gunther, the Central Perk coffee shop owner, because he knew how to work a cappuccino machine. Gunther has a crush on Rachel, which he hides for the majority of the series.
Reese Witherspoon portrayed Jill Green
RELATED: Jennifer Aniston and Reese Witherspoon Reenacted This Iconic Scene From 'Friends'
Related post url: 
Years after The Man in the Moon but just before her big break in Legally Blonde, Reese Witherspoon guest-starred in two Friends episodes. She portrayed Rachel's sister, Jill, who shows up in New York City and tries to be like her. Jill even starts going out with Ross, but he agrees not to date her at Rachel's request.
Larry Hankin played Mr. Heckles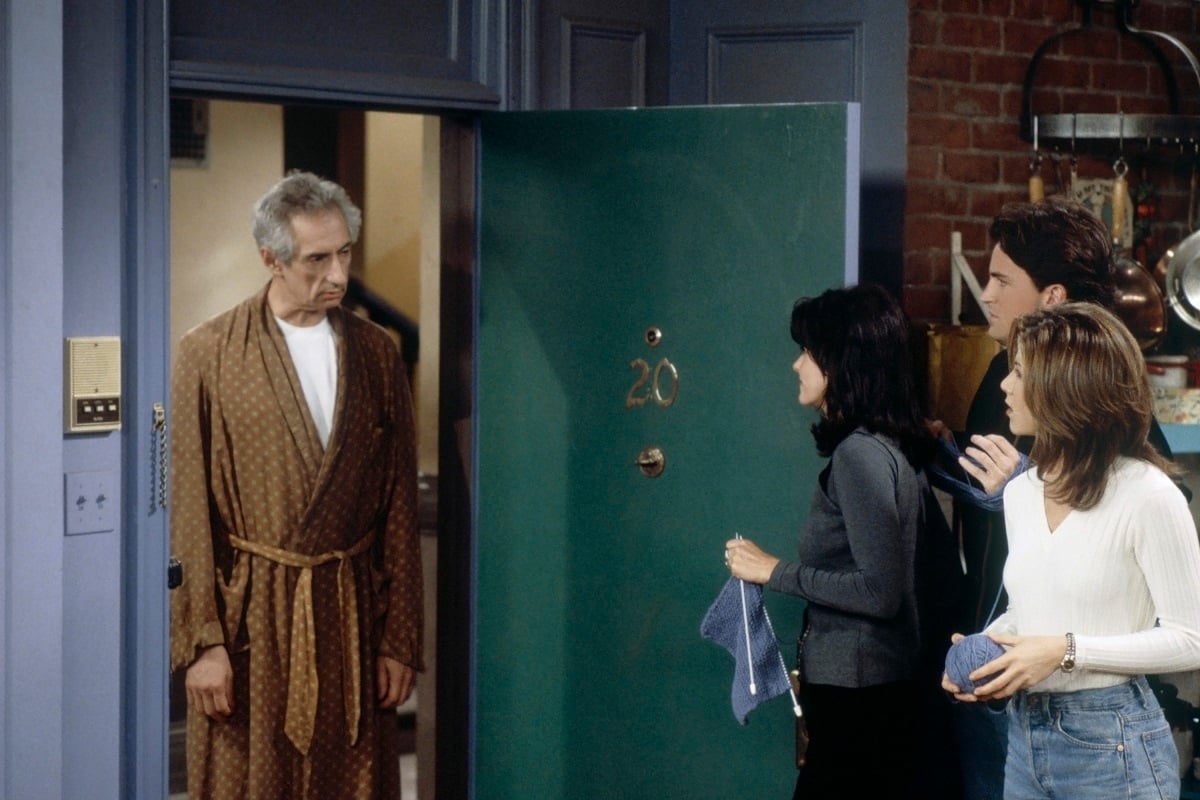 An early recurring character, Mr. Heckles, was portrayed by Larry Hankin. Mr. Heckles lives below Monica and Rachel's apartment and frequently gets angry at them for making too much noise. He dies in the third episode of season 2, and the group learns a lot about him as they clean out his apartment.
Thomas Lennon portrayed Randall
Finally, Thomas Lennon of Reno 911! fame appeared in the Friends Season 5 two-part episode "The One in Vegas." He played Randall, a blackjack dealer who Joey meets while playing in the casino. Joey thinks he and Randall are "identical hand twins" and says they can make a lot of money off this idea.