'Friends': How Ross's Divorces Became His Trademark
David Schwimmer's character, Ross, got divorced so many times on Friends that it became a running joke. It probably wasn't intended that way. The first divorce was probably meant to free him up to date Rachel (Jennifer Aniston). But, that will they/won't they lasted all 10 seasons of the show, so more divorces followed.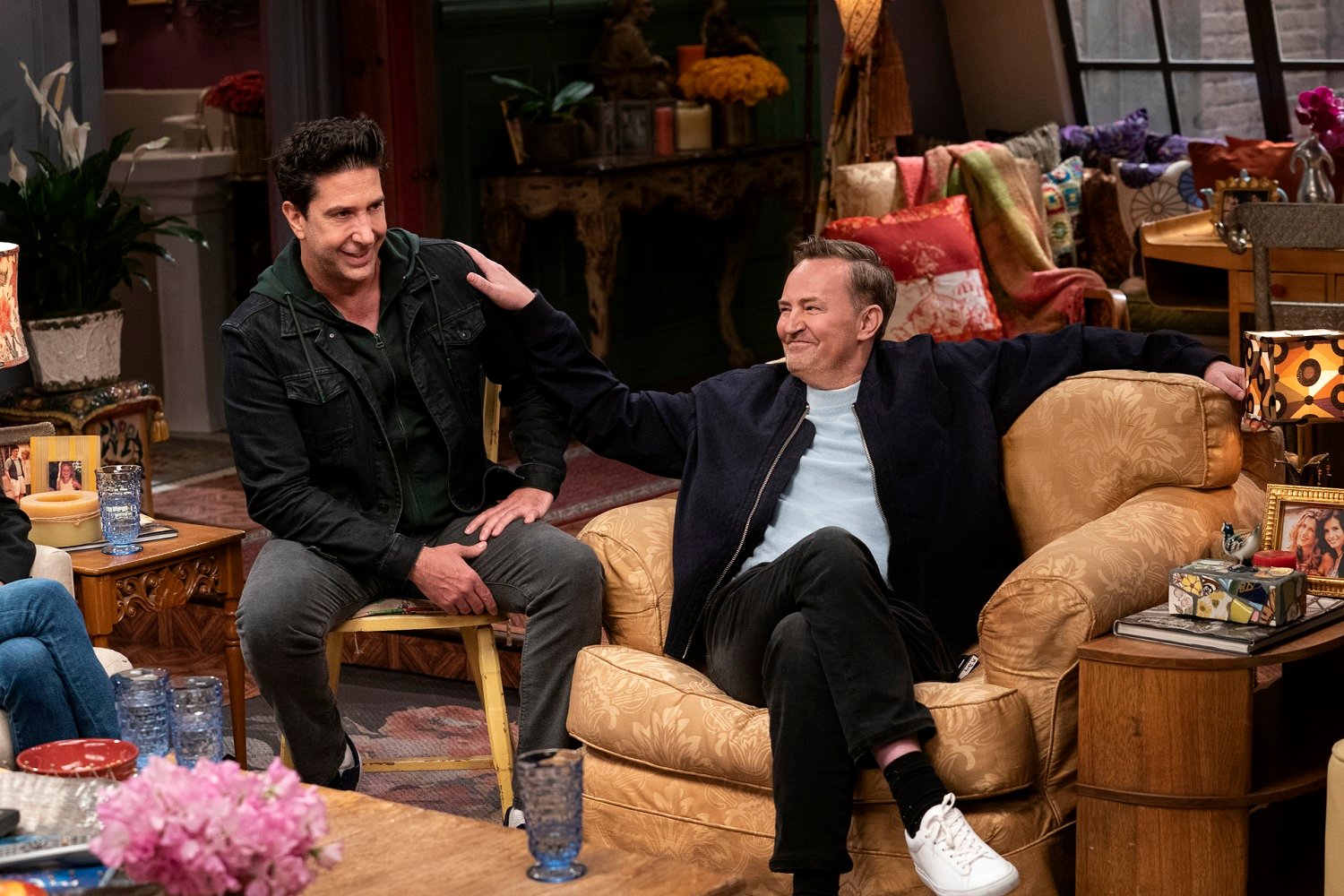 Here is a guide to the many divorces of Ross Gellar on Friends and how it became his character trademark. You can reunite with the cast on Friends: The Reunion now streaming on HBO Max.
Ross began 'Friends' as a soon-to-be-divorcee
Friends introduced Ross going through his first divorce. His wife Carol (Jane Sibbett) came out during their marriage, but they had a son together so Carol would show up periodically in episodes revolving around Ross as a father. In subsequent appearances, Carol was in a same-sex relationship with Susan (Jessica Hecht). Carol would also appear in flashback episodes, laying in hints that she was exploring her sexuality.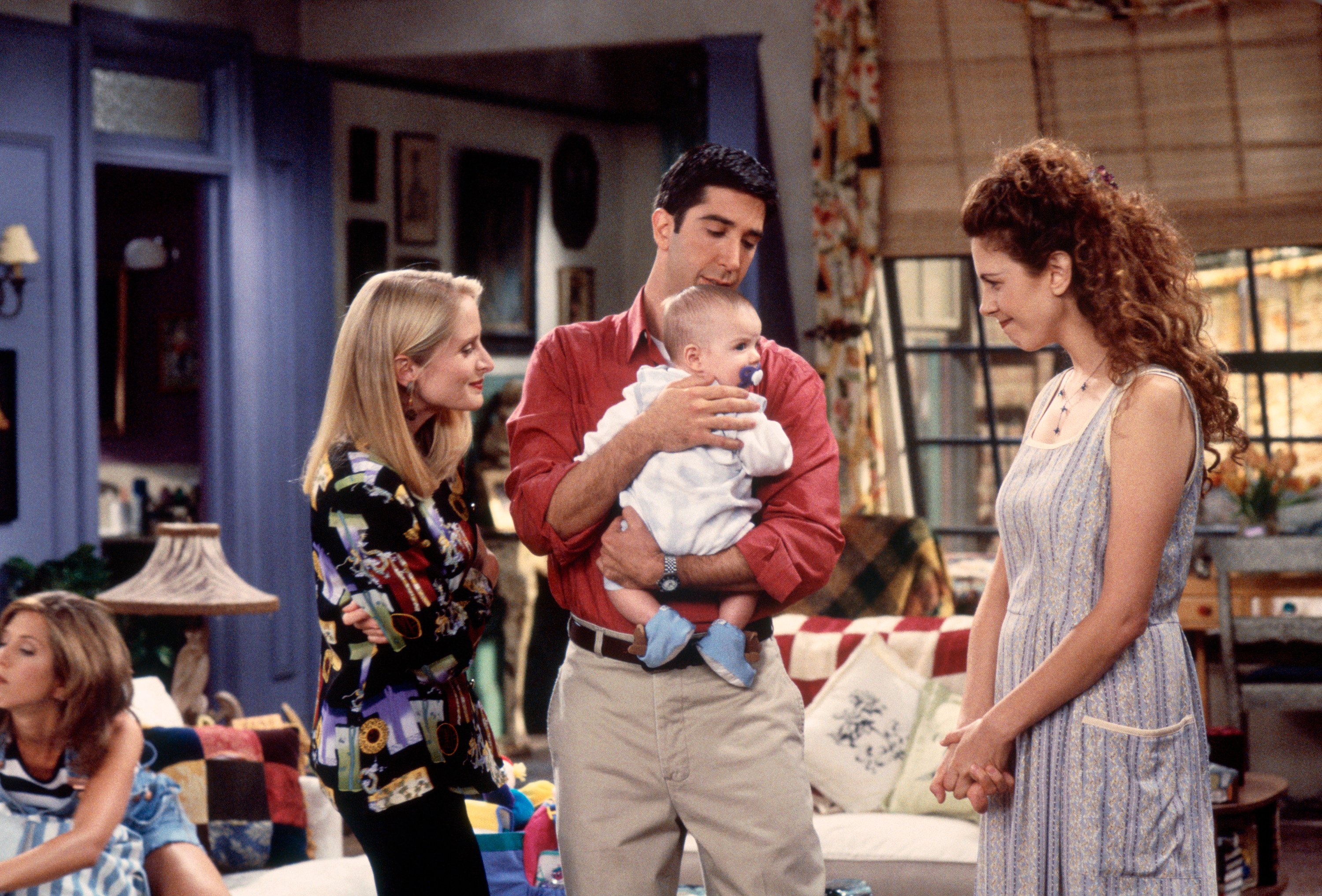 RELATED: 'Friends' Star Matthew Perry: 'I Felt Like I Was Going to Die' Filming Every Episode
At the same time as his family imploded, Rachel returned to New York fleeing her own wedding. Ross had loved Rachel since they were kids. They would finally date in Friends Seasons 2 and 3, but their breakup would fuel his next divorce.
Ross also divorced his girlfriend after Rachel
Ross and Rachel's relationship ended badly. They broke up, and the night of their breakup, he slept with a woman he'd previously met at a Xerox store. When Rachel wanted to get back together the next day, it proved impossible to reconcile even though he insisted they were on a break. The cast of Friends all agreed with him in the reunion.
He found love again with Emily (Helen Baxendale), a British woman visiting New York and the niece of Rachel's boss. They got married, but he was clearly still pining for Rachel because he said, "I, Ross, take thee Rachel" at his wedding to Emily in a Friends season finale shocker.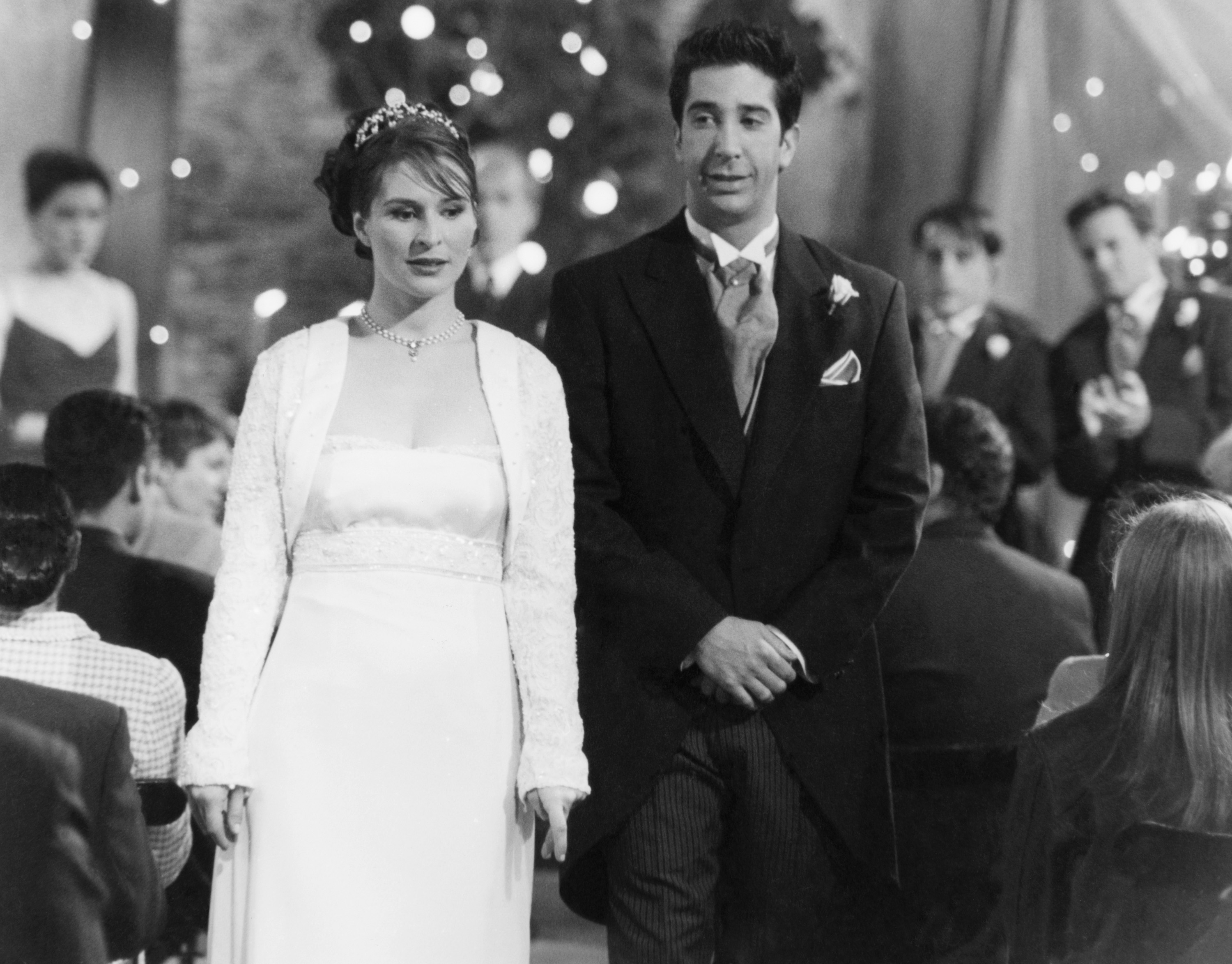 RELATED: 'Friends': The Actor Matt LeBlanc Beat for the Role of Joey Ended Up on the Show Later
Emily still tried to make it work, but ultimately became too controlling and distrusting. Ross still wanted to keep Rachel in his life as a friend, and Emily couldn't accept that. So, Ross got divorce No. 2.
Ross even divorced Rachel, the love of his life on 'Friends'
Ross and Rachel finally did get married, but it wasn't meant to last. They both got drunk in Las Vegas and went to an all night wedding chapel. When they woke up the next morning, he proposed trying to make it work, but ultimately Rachel was the practical one. Ross had his third divorce. It was only season 6. There were four more seasons of Friends relationship hijinks to write. Ross and Rachel would still have a baby together.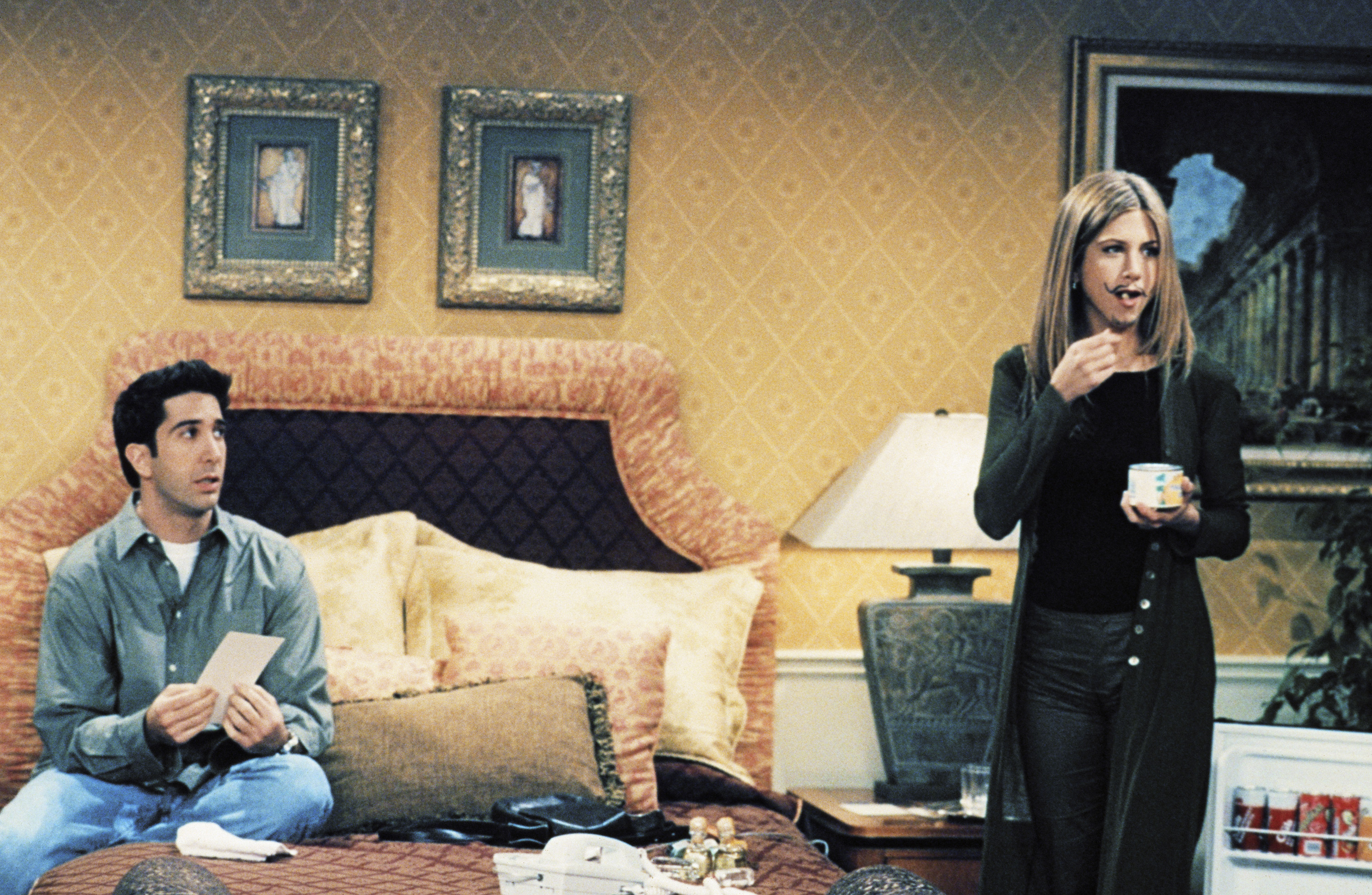 RELATED: Jennifer Aniston Says a Producer Told Her 'Friends' Was 'Not Going to Make You a Star'
By this point, Ross's penchant for divorce became a running gag. Phoebe even commented in Las Vegas, "You love divorce so much, you're probably going to marry it. And then it won't work out so you're going to have to divorce it."