'Friends': 5 Secrets Revealed About the Show
Friends first came onto the television scene back in September 1994. It became a hit show soon after and helped launch the careers of Jennifer Aniston, Courteney Cox, Lisa Kudrow, Matt LeBlanc, Matthew Perry, and David Schwimmer. Here are some secrets you might not have known about the show.
1. Friends was originally titled Insomnia Café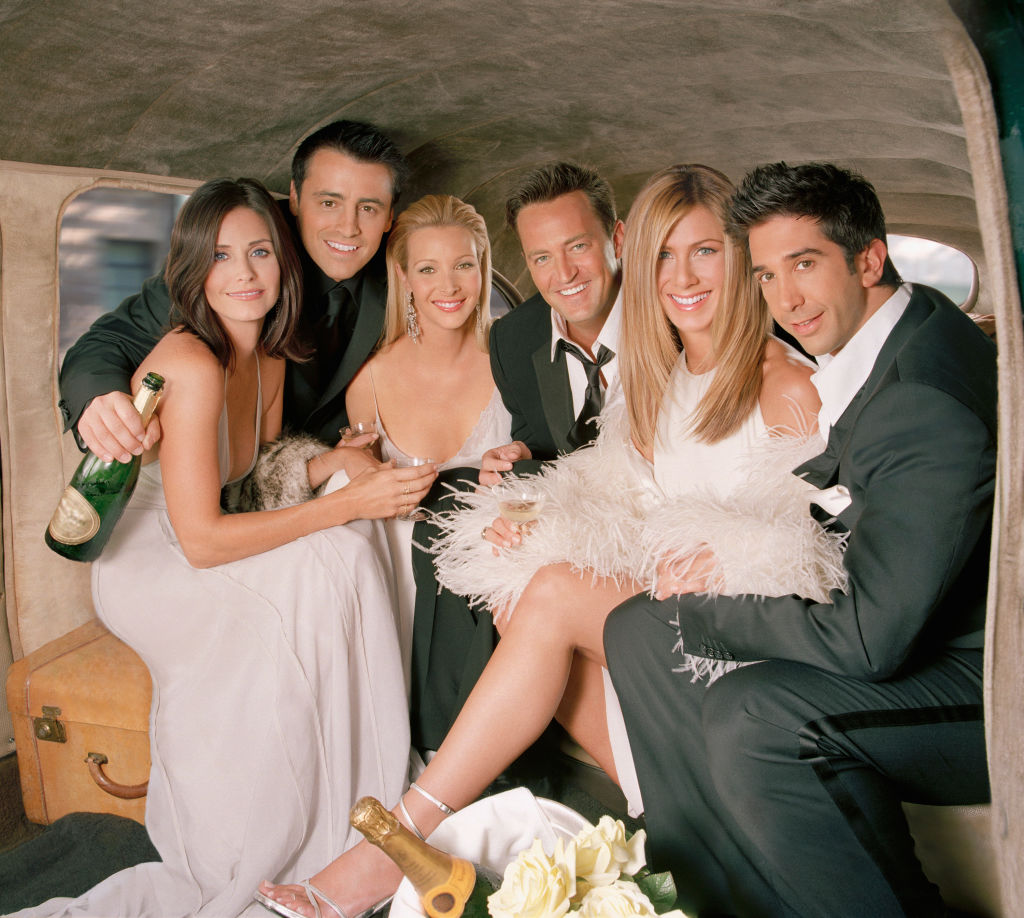 The name of the show wasn't always Friends. The series went through several title changes before the current title was chosen. If none of those changes took place, the TV bosses would have settled on Insomnia Café. Other possible titles included Friends Like Us and Six of One. We sure are glad they chose to use Friends as the final title.
2. The fountain shown in the opening credits isn't in New York City
If you think the fountain in the opening credits is in New York City's Central Park, you're wrong. The fountain is located on the Warner Brothers ranch in Burbank, California. The Friends fountain is often mistaken for the Cherry Hill fountain in Central Park.
3. Joey and Monica were supposed to be in a relationship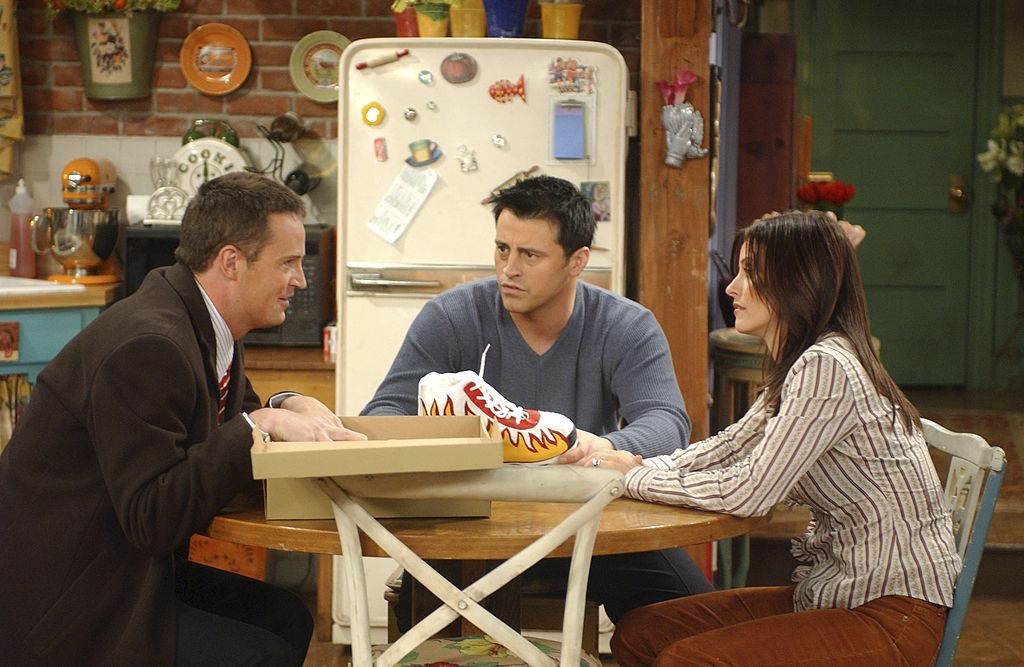 The story plot was going to be different than what the writers decided. If the team had their way, Ross and Rachel wouldn't have been the central relationship. Originally, Joey and Monica were supposed to be the main relationship on the show. Yeah, we can't see it either.
4. The Friends gang always sat in the same spot at Central Perk because the couch was reserved just for them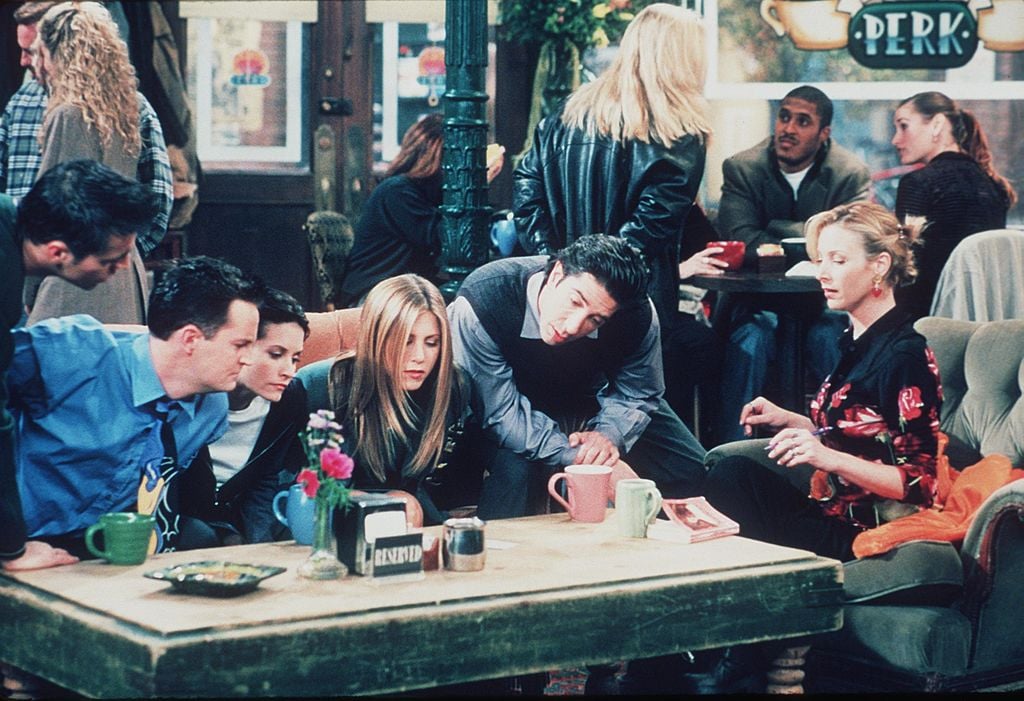 Have you ever wondered why the gang always seems to get a seat on the orange couch? If you live in New York City, like these characters did, it's rare to get the same seat every time at the local coffee shop. You'd be lucky if you got a seat at all. So, how do Ross, Rachel, Joey, Monica, Phoebe, and Chandler get lucky enough to secure the same couch every time? Well, it has been revealed by eagle-eyed viewers they had the couch reserved for them. If you look closely, in some scenes you'll see a small "reserved" sign on the coffee table in front of the couch. That's not realistic for most people, but it sure would be nice to be able to reserve a spot at your favorite diner or coffee shop.
5. Monica's apartment number changed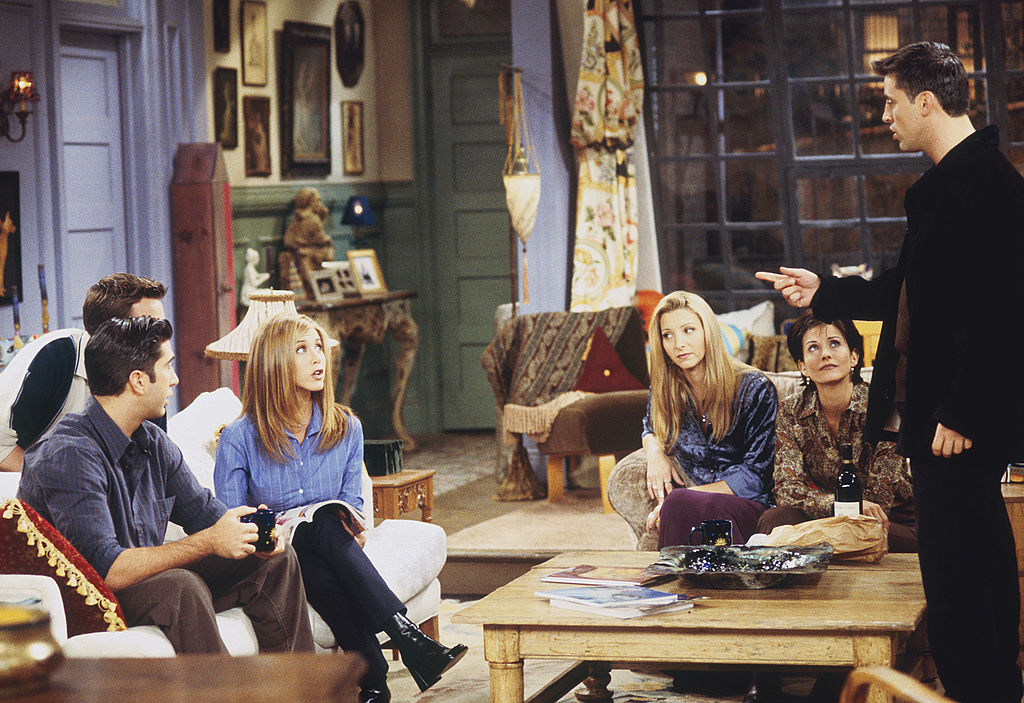 Unless you were paying close attention, it's unlikely you would have noticed this. When the series first aired, Monica lived in apartment five. However, the show's team realized Monica's apartment number wasn't consistent with how high she lived. Eventually, they changed the apartment number to 20 to reflect that she lived on a higher floor. Chandler's apartment number changed from 4 to 19.
Read more: 3 TV Shows That Can Teach You About Money
Check out Showbiz Cheat Sheet on Facebook!