'Friends' Star Courteney Cox Has an Unusual Hygiene Habit
Courteney Cox will forever be known as the chef from Friends. The popular television series launched her into stardom, and she'll always be Monica Gellar to her fans. Fans have learned a lot about Cox over the years, but some might not know a certain unusual detail about her personal care routine.
Who is Courteney Cox?
Cox grew up in Alabama and was the youngest of four, with two sisters and one brother. Cox didn't always have her sights set on being an actor; she studied architecture at Mount Vernon College. She never finished, dropping out after one year to become a model. 
Cox's modeling career began to take off. She moved to New York City and began to grace the covers of magazines, such as Tiger Beat and Little Miss. She also appeared in several television commercials for popular brands including Noxema, Tampax, and Maybelline. 
Courteney Cox's acting career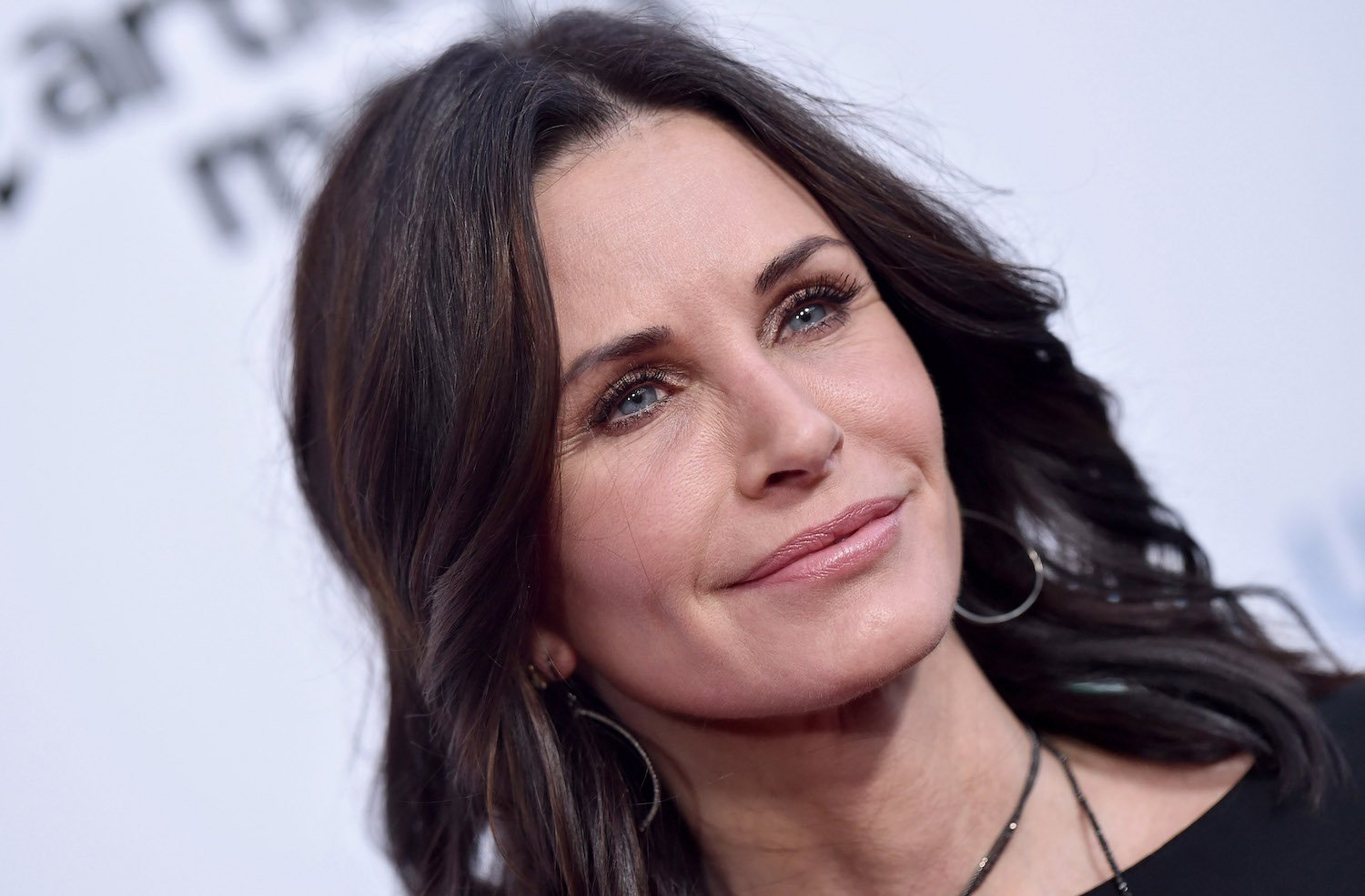 RELATED: 'Friends' Star Courteney Cox Inspired an Iconic Part of 'Fresh Prince of Bel-Air'
In 1984, Cox got her first big break in the Bruce Springsteen music video "Dancing in the Dark." She had no lines, and she spent all of 21 seconds on screen. But as it turned out, 21 seconds were enough to help her get noticed. In 1985, she starred in the film Misfits of Science.
Two years later, she joined the cast of the popular sitcom Family Ties as Alex's girlfriend. For the next several years, Cox starred in a handful of lesser-known films. Then, 1994 rolled around, and the actor snagged the role of a lifetime.
Cox was cast as Monica on the television series Friends. Cox had originally auditioned for the role of Rachel but later accepted the part of the super competitive, slightly neurotic neat freak, Monica Gellar. 
Friends was an instant success, becoming wildly popular in a way that no one had imagined. Cox's hilarious performance on the series paved the way for more prominent movie roles.
She appeared on the big screen in the 1996 horror film Scream, playing the cutthroat reporter Gayle Weathers. The character became a prominent part of the franchise, and Cox starred in three sequels.
Cox met David Arquette on the set of Scream, and the couple married in 1999. Arquette guest-starred on Friends, playing an ex-boyfriend of Phoebe's sister, Ursula. The couple welcomed their daughter, Coco, in 2004. But their relationship fell apart, and they separated in 2010.
Cox has an uncommon personal care habit
To many people, deodorant is a necessity. But Cox reportedly is fine going without it, according to The Sun.
When it comes to beauty and hygiene products, Cox told NewBeauty in 2017 that she likes to keep things natural. 
"I was trying so hard to keep up [with Hollywood beauty standards], and that actually made things worse," she said. "Now, I'm as natural as I can be."
Cox shared that part of her personal care routine involves dry brushing her skin, as well as using natural products on her face every day.
She's also embraced the changes to her appearance that have come with aging, rather than using fillers to smooth wrinkles like she said she has in the past.
"I don't know what the future holds, but I know I want to stay natural," she said.