'Friends' Star Jennifer Aniston Remembers What Courteney Cox and Lisa Kudrow Wore the First Day of the Show
Jennifer Aniston played the fashionista of Friends. Her character, Rachel Green, even worked for Ralph Lauren at one point. The fame from the show and her ensuing movie career made Aniston a fashion icon in real life, although she expressed regret over her "Rachel" hairdo.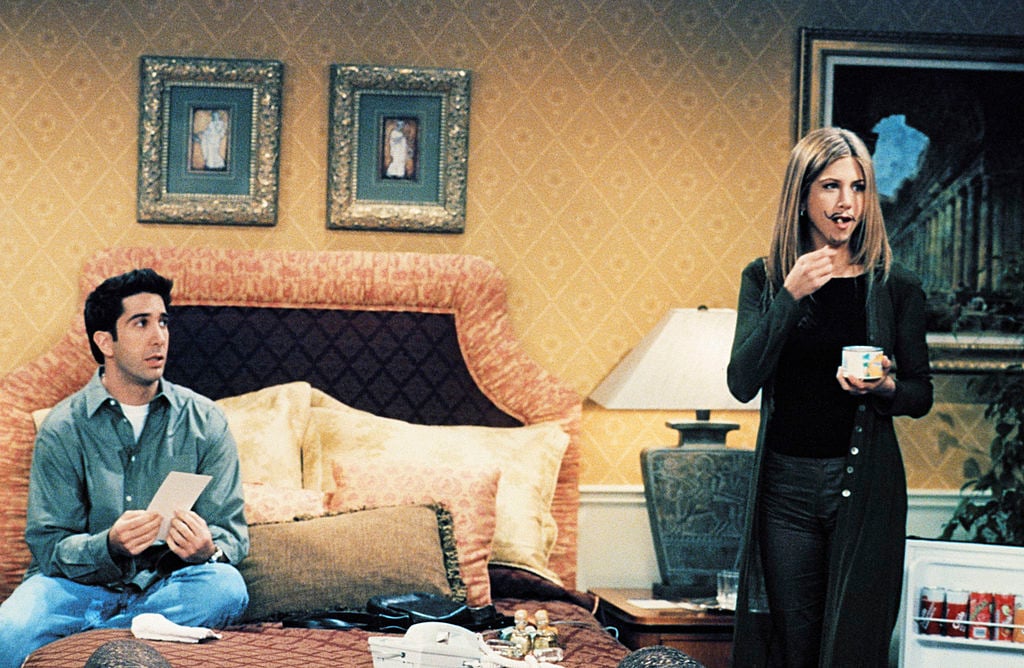 It turns out Aniston paid attention to her costars' fashion too. In a conversation with cast mate Lisa Kudrow for Variety's Actors on Actors issue, Aniston remembered what each of the Friends women was wearing when they read the show's very first script together. 
Jennifer Aniston said Lisa Kudrow dressed like 'Friends' character Phoebe in real life
Phoebe Buffay was sort of a hippie. She was a coffee shop singer, environmentalist and vegan. Many of her jokes were about how she didn't get the other Friends' jokes. Aniston remembered her real life style on day one.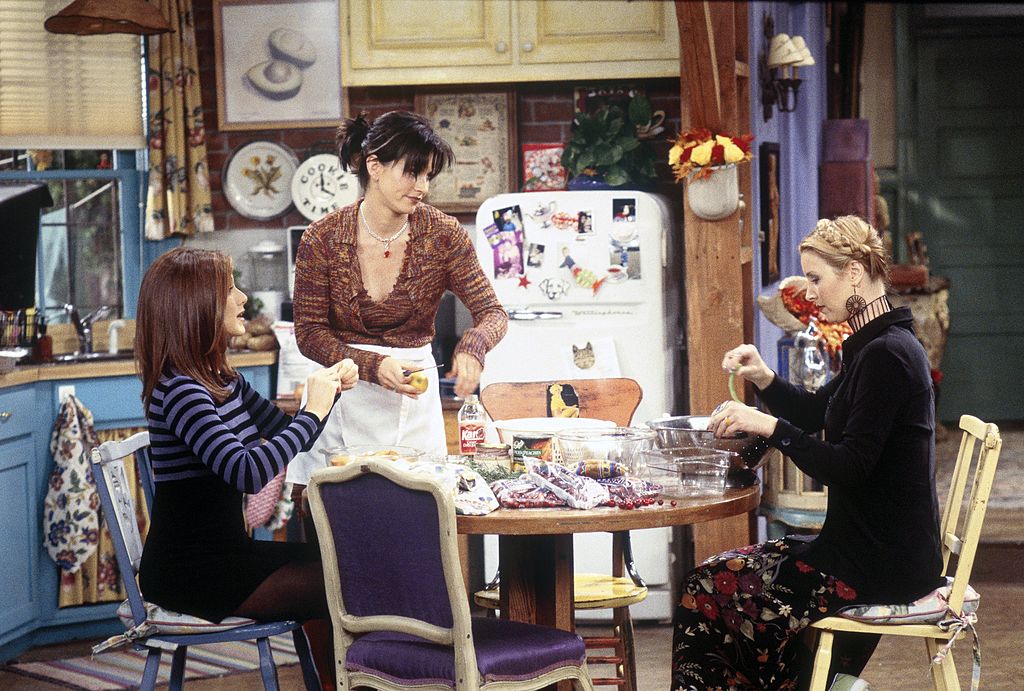 "You were wearing an appropriate Phoebe Buffay [outfit], like a white linen, hippie shirt, and you had a bunch of seashells and necklaces on," Aniston said. "You had your hair pulled up in two little clips, and you had these little blond tendrils."
Kudrow said she dressed like Phoebe on purpose, to get into character for Friends. 
"I know," Aniston said. "Still thought you were auditioning, and you actually already had the job. So, so, so beautiful!"
Jennifer Aniston remembered Courteney Cox's simple attire 
Courteney Cox played Monica Geller. Monica was very type A, obsessive and always trying to top herself. She was a chef, so many Thanksgiving episodes revolved around her meal, and she once cleaned her brother Ross (David Schwimmer)'s ex-girlfriend's apartment because just hearing about her mess bothered her so much.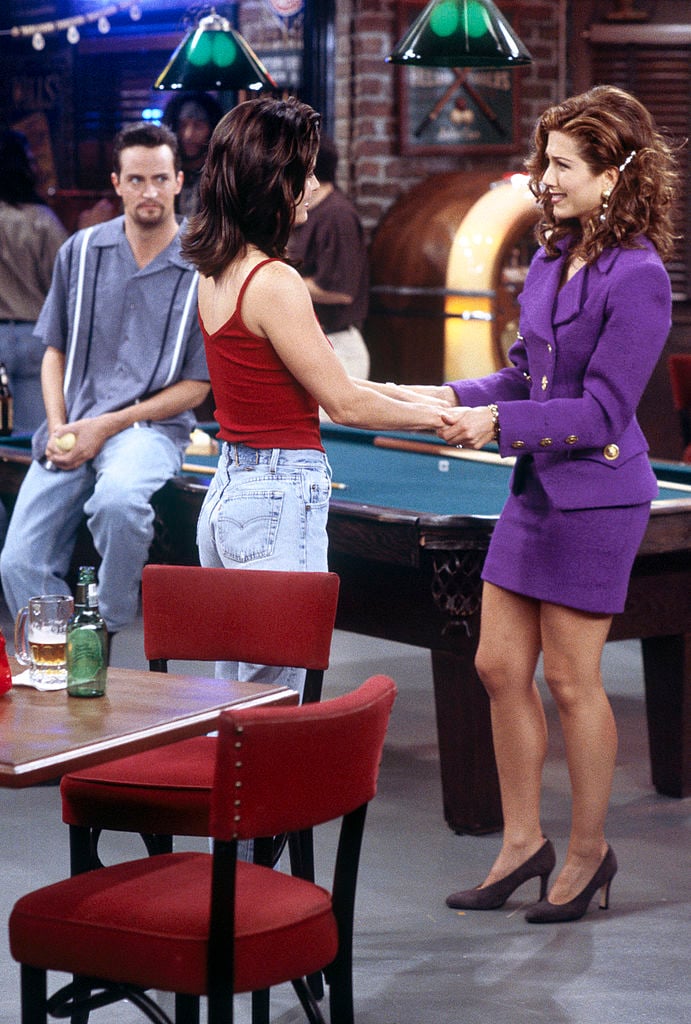 "Courteney [Cox] had on a pink baby tee with a white trim," Aniston said.
Cox would become a glamour icon on magazine covers and red carpets just like Aniston. She would headline her own shows Dirt and Cougar Town after Friends ended.
The one 'Friend' she doesn't remember 
Kudrow turned the tables on Aniston and asked her to recall her first episode table read wardrobe. Aniston drew a blank on herself.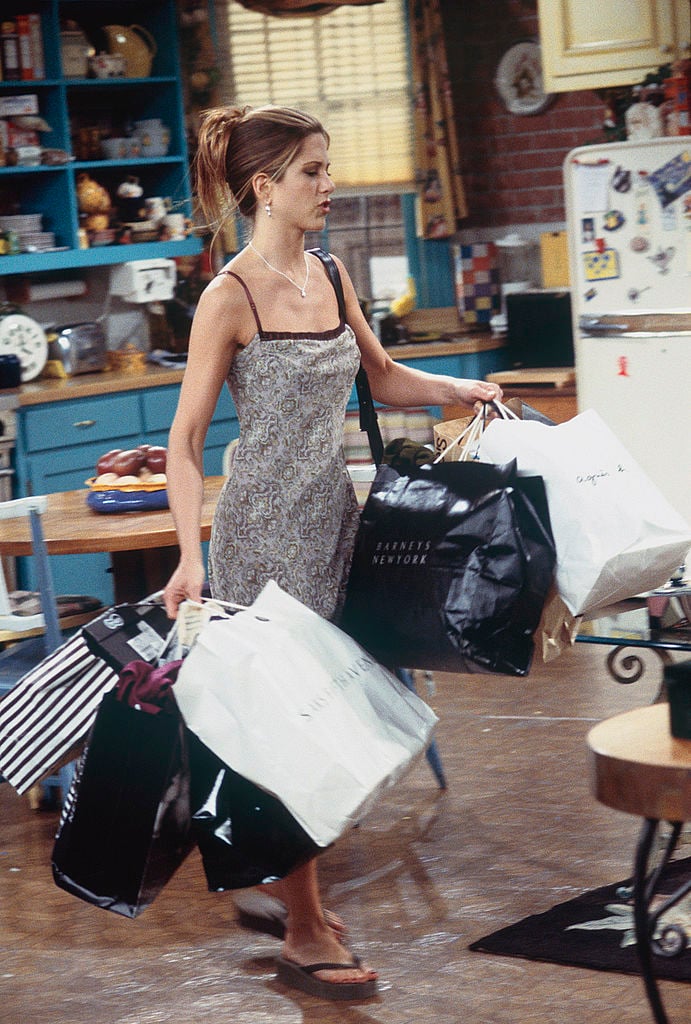 "That I don't remember," she said.
Jennifer Aniston still watches 'Friends' to remind her of the good times
10 years is a long time, and the beginning in 1994 was 26 years ago. So, Aniston still doesn't remember everything. Luckily, she can always watch the show on reruns or streaming to remind herself. 
"I love stumbling on a Friends episode," Aniston said. "This one time I was with Courteney, and we were trying to find something to reference, an old Friends thing. And then we stumbled on — there's bloopers online — and we sat there at the computer like two nerds watching these bloopers laughing at ourselves."
Both Anistion and Kudrow are looking forward to filming the HBO Max reunion once production resumes.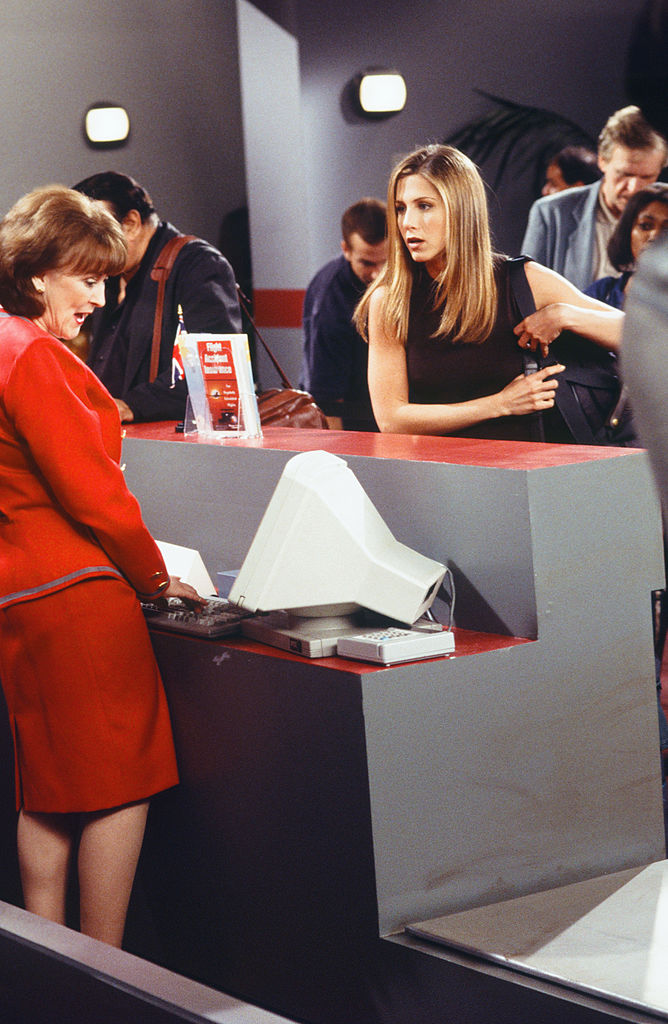 "I think it's going to be really fun also when we, if we ever get out of quarantine, get to do our reunion show," Aniston said.
The reunion will be an unscripted panel discussion between all six stars, including Kudrow, Aniston, Cox, Schwimmer, Matthew Perry and Matt LeBlanc.
"We know it's not scripted, that we know," Aniston said. "I will not be Rachel, although I kind of am. Well, we're all sort of little fragments of them. Not really. But yeah."