'Friends' Stars Remember James Michael Tyler in Heartfelt Instagram Posts
It's hard to think of a show that has become more iconic than Friends. James Michael Tyler, who played Gunther on the popular sitcom, died last Sunday. His character was an underrated yet hilarious part of the show. Fans around the world mourn the loss of this talented actor, and the stars of Friends took to social media to pay tribute to Tyler's memory.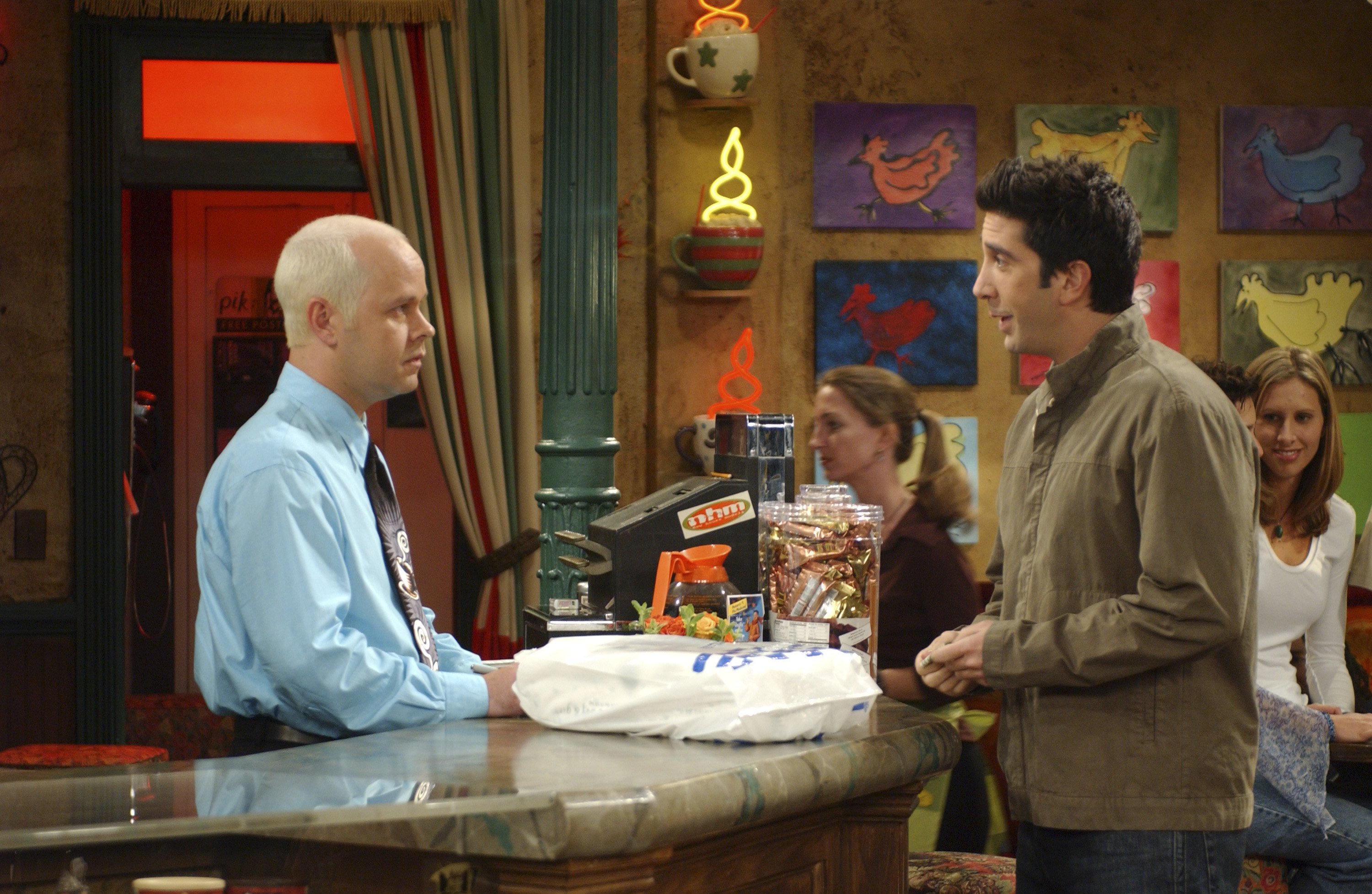 Who did James Michal Tyler play on 'Friends'?
Any true Friends fans will know that Tyler played Gunther, the manager of Central Perk on the series. Gunther is hopelessly in love with Rachel, though she never reciprocates his affection. His unrequited love and deadpan humor were a hilarious part of the series. Gunther stands out with his bright blonde hair, a source of many jokes in the show.
In the series finale, Gunther finally confesses his love to Rachel. She tells him that she loves him too, just not in the same way. Rachel promises to think of Gunther when she's in a cafe having coffee or sees a man with "hair brighter than the sun."
'Friends' stars remember James Michael Tyler on Instagram
Tyler died on Oct. 24, 2021, of prostate cancer. He was 59 years old. The cast of Friends took to Instagram to mourn the loss of a talented actor and close friend.
"Friends would not have been the same without you. Thank you for the laughter you brought to the show and to all of our lives. You will be so missed," wrote Jennifer Aniston on her Instagram. The heartfelt message was posted along with a video of Gunther confessing his love to Aniston's character Rachel in the series finale.
"The size of gratitude you brought into the room and showed every day on set is the size of the gratitude I hold for having known you," wrote Courtney Cox, who played Monica Geller, along with a picture of Tyler as Gunther. "Rest In peace James."
"James, thank you for playing such a wonderful, unforgettable role in Friends and for being such a big hearted gentleman and all around mensch off screen," wrote David Schwimmer, who played Ross, on Instagram. "You will be missed, buddy."
Lisa Kudrow, who played Pheobe, also wrote a heartfelt tribute to Tyler on Instagram. "James Michael Tyler, we will miss you. Thank you for being there for us all," she said. Matt LeBlanc posted a photo of his character Joey in a scene with Gunther. "We had a lot of laughs buddy," LeBlanc wrote of Tyler. "You will be missed. RIP my friend."
Finally, Mathew Perry, who played Chandler Tweeted, "We lost a good Friend yesterday in James Michael Tyler. Gunther, you will be missed. Read in Peace."
'Friends' fans respond to Tyler's death
Tyler's death devastated fans of Friends. Many took to social media to pay tribute to the actor. Some quoted Rachel's final goodbye to Gunther from the series. Others wrote sentiments expressing what the show and Tyler's character meant to them.
"Beyond gutted to hear about the passing James Michael Tyler aka Gunther," Tweeted the hosts of the Friends til the End Podcast. "Anyone who's ever listened to our show knows how highly we regard him and what a critical part of Friends he was. He leaves a hell of a legacy. Rest easy, king."