'Friends': The Perfect Man for Monica Geller Wasn't Chandler Bing or Richard Burke
The final episode of Friends aired in 2004. When fans said goodbye for the last time, the six pals were mostly settled in relationships. Monica Geller and Chandler Bing were even headed to the suburbs to raise their family. While most fans agree that Monica and Chandler were relationship goals, a small group of viewers think Monica's dreamy older boyfriend, Dr. Richard Burke, was a better fit. Forget both those guys; Monica's season 3 boyfriend, Pete Becker, was better than both.
How many serious love interests did Monica Geller have?
The Friends gang spent a fair bit of their time dating. When the series started, all six pals were single. Some were single by choice, while others were single by escape (Rachel Green) or by divorce (Ross Geller). Monica was no different than her pals. She dated a fair bit, but she only had a few significant, significant others during the show's 10-season run.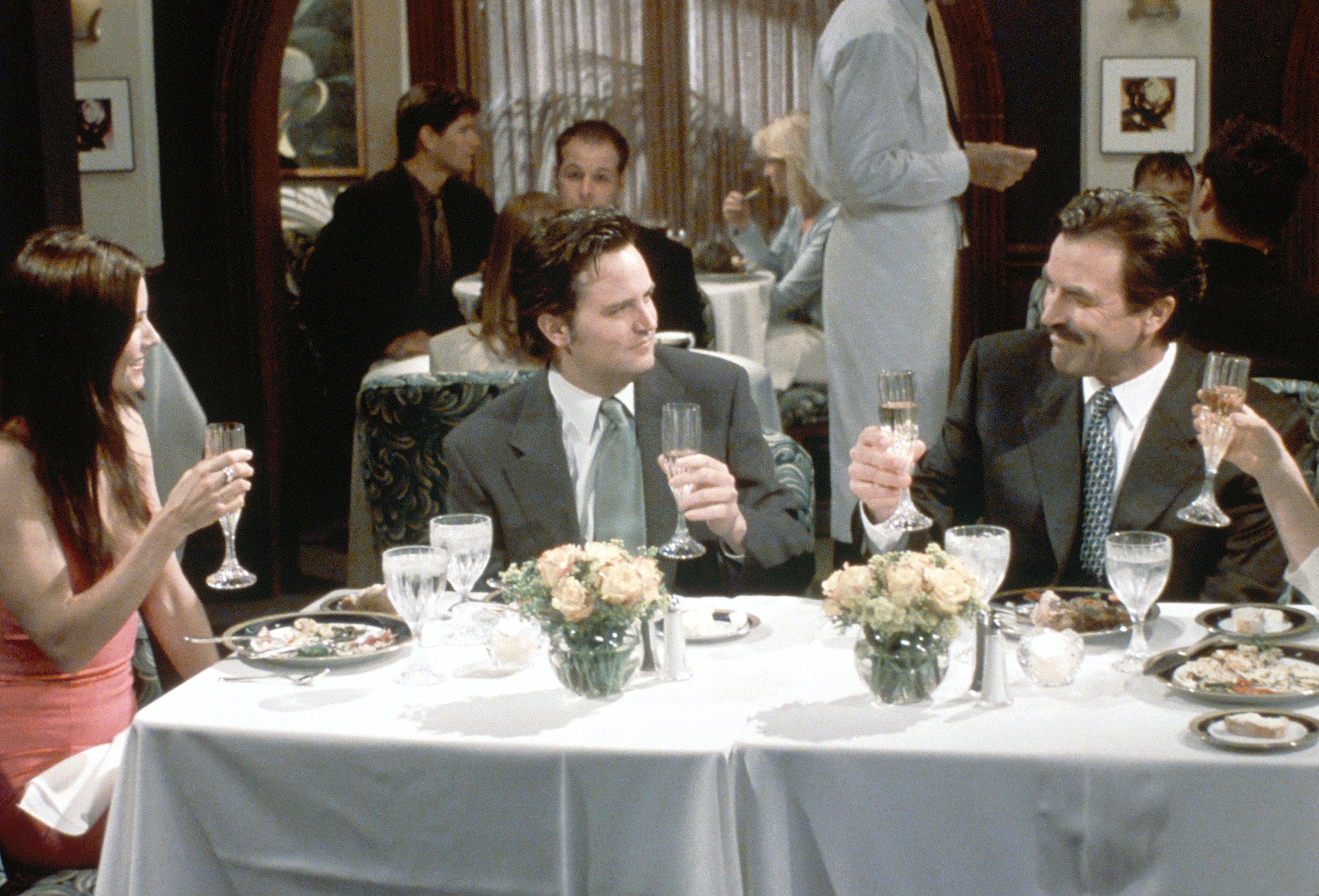 Monica seriously dated Fun Bobby, both before the show began and in its early seasons. The couple ended their relationship when Monica learned the only thing making Bobby fun was his problem drinking. In season 2 of Friends, she started a romance with Dr. Richard Burke. Dr. Burke was her father's best friend. The couple broke up when Monica learned Richard didn't want to have more children.
After Dr. Burke, Monica dated Pete Becker. Pete was a multimillionaire who met Monica while she was working at a seedy diner. While she initially rebuffed his advances, she did fall for him. The relationship grew serious quickly. It was so serious that everyone thought Monica and Pete would get married. It wasn't meant to be. Monica also somewhat seriously dated Ethan, a high school student, and Alan.
Pete Becker was better for Monica Geller than both Richard and Chandler
Most Friends fans seem adamant that Chandler was Monica's actual soulmate. Still, it's not unanimous. Some fans think Richard was a better option, given his maturity and interest in keeping Monica as happy as possible. While both are fine choices for a partner, Monica's other serious love interest, Pete, was a better match for her than both of those guys.
Think about it. Richard fans insist that his maturity and wealth made him better for Monica than Chandler. Richard critics theorize that his age was a far bigger problem than viewers initially thought. Pete was the best of both worlds. Pete was just as mature and wealthier than Richard, but he was still in the same age bracket as Monica and her pals. Their similar ages ensured there wasn't an imbalance of power due to life experience.
Chandler fans insist that he and Monica made the most sense because of their shared history. They also note that Chandler had a better sense of humor than Richard and, obviously, melded more seamlessly into Monica's life. Chandler had some troubling qualities, too, though. His sarcasm as a defense mechanism often made it difficult to know exactly how he felt. Pete was better for Monica than Chandler because, while funny, he didn't have the same insecurities and hang-ups as Chandler. He communicated well and, similarly to Chandler, seamlessly integrated into Monica's life and friend group.
Fans have theories about what happened to Pete Becker after 'Friends'
Monica and Pete's relationship ended abruptly in the season 3 episode, "The One With the Ultimate Fighting Champion." Pete decides he wanted to conquer the physical world by becoming an ultimate fighter. Despite his money and his commitment to the craft, he wasn't particularly good at street fighting. In his first match, his opponent beat him badly. Monica assumed he'd give up the dream, but he informed her that he had no plans on quitting until he was an ultimate fighting champion. The relationship ended because of it.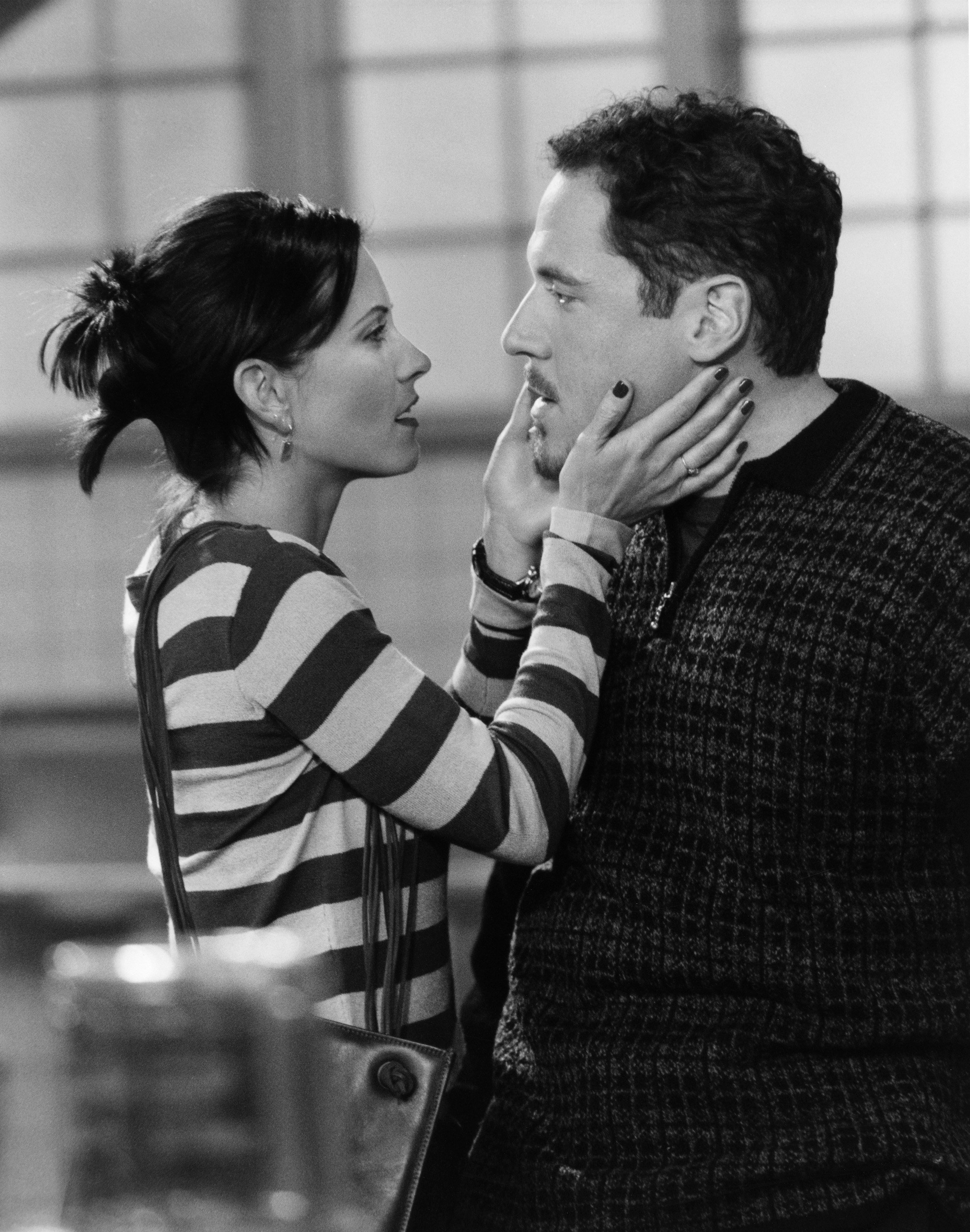 What happened to Pete after the breakup is anyone's guess. He was only mentioned one more time during the show's run. Fans, however, have a couple of theories. A Reddit user suggests Pete went on to conquer the culinary world without Monica. The idea references the 2014 film, Chef, starring Jon Favreau. Favreau is the actor who took on the role of Pete. Another user suggests that Pete lost his entire fortune and then took a job as a driver for Tony Stark. Favreau played Happy Hogan in Iron Man and Iron Man 2. According to IMDb, He also directed both films.