'Friends: The Reunion' Director Explains Why Paul Rudd and Others Didn't Make Cameos: 'We Couldn't Have Everybody On'
The Friends cast is together again because HBO Max's Friends reunion special is finally here. Friends: The Reunion began streaming on May 27, 2021. In it, original cast members Matthew Perry, Jennifer Aniston, David Schwimmer, Courteney Cox, Matt Le Blanc, and Lisa Kudrow discuss their memorable roles.
There are also cameos from celebrity guest stars who appeared on Friends in the '90s and early 2000s but notably absent are Paul Rudd and a few others.
Why didn't Rudd, who played Kudrow's TV husband, return? According to the Friends: The Reunion director there were simply too many "amazing people" on Friends and not enough time in the TV special to include all of them.
'Friends: The Reunion' director says 'you can't have too many cameos' because the focus has to be on the original cast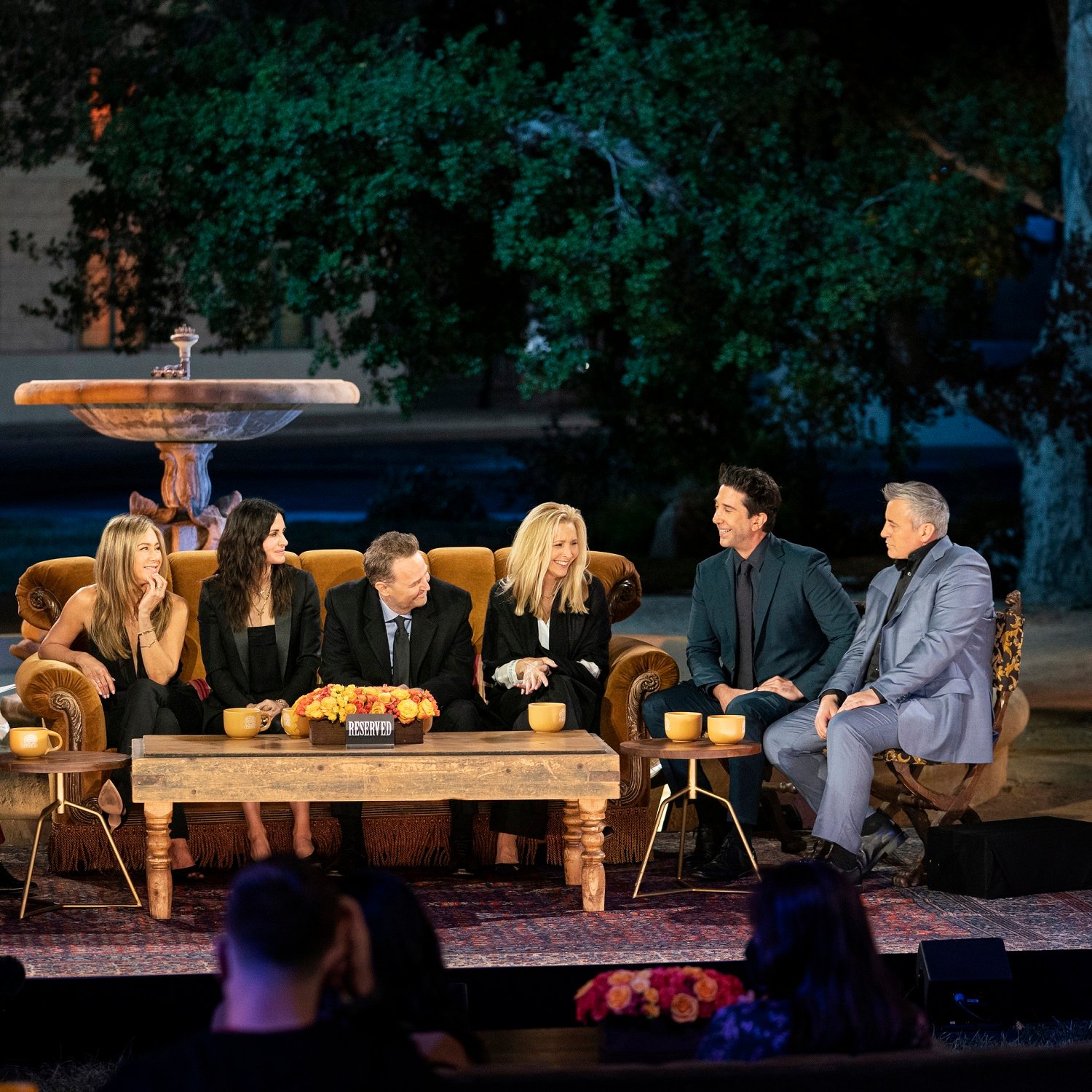 In a May 2021 interview with The Wrap, Friends: The Reunion director Ben Winston shared why Rudd and Cole Sprouse didn't make appearances on the TV special. Winston explained that it came down to time. 
"Well, we couldn't have everybody on, because it's only an hour and 45 minutes," he said. "And you've got to pay attention — the main nub of the show has got to be about the six cast members. 
He continued: "So you can't have too many cameos because of course, there were hundreds of amazing people who were in Friends over the years. Sadly, we couldn't get everybody in."
Described as an "unscripted reunion" where the original stars of Friends reflect on filming the show, fans have been waiting for the reunion to air since before HBO Max launched in May 2020. Now that Friends: The Reunion is finally here fans get to see the cast reminisce on the iconic series. 
Some celebrity cameos on 'Friends: The Reunion' didn't happen because of the coronavirus 
Just like almost every other Hollywood production, the coronavirus (COVID-19) pandemic impacted the filming of Friends: The Reunion. Taping for the special had to be delayed. When it came time to getting everyone back together, not every celebrity who received an invite could join. 
"You know, we did invite some people who weren't able to make it," Winston said. "It's a complicated time to be making television now because, you know, some people couldn't fly internationally, some people were on other TV or film shoots, some people are in bubbles on stuff."
"I think during a pandemic, it's really hard to get everybody where you want to be. And the other thing, of course, is we have no flexibility. It was one night that those six [main cast members] were available," he added.
He continued, saying, "The timing of it was incredibly difficult. So, you know, if you weren't available on the seventh of April at 8 p.m., then, sadly, they weren't able to be part of it."
"It's just one of those things," the director added. "I hope people will think about all the great things that are in there rather than the things that aren't."
Who are the celebrity guests on 'Friends: The Reunion'? 
Despite complications that came along with navigating COVID-19, Friends: The Reunion does include a slew of guest stars. There are appearances from people who were guests on the original series including Tom Selleck and Reese Witherspoon. BTS, Game of Thrones alum Kit Harrington, and Lady Gaga are just a few of the other guest stars.
Watch Friends: The Reunion on HBO Max. Don't have a subscription to the steamer? Access it for free using Hulu's 7-day free trial of HBO Max as a premium add-on.