Friends to Lovers Story: How Park Shin-hye and Choi Tae-joon Met Amid Marriage Announcement'
Korean drama fans can rejoice and send congratulatory messages to actors Park Shin-hye and Choi Tae-joon. Park and Choi announced through both their agencies the news of the couple's plan to marry early next year. The couple started dating four years ago and has been going strong ever since. K-drama and Korean fans have often tagged them a "power couple." Park also shared she and Choi are expecting their first child. As heartwarming messages pour in for the actors, their love story started outside their careers.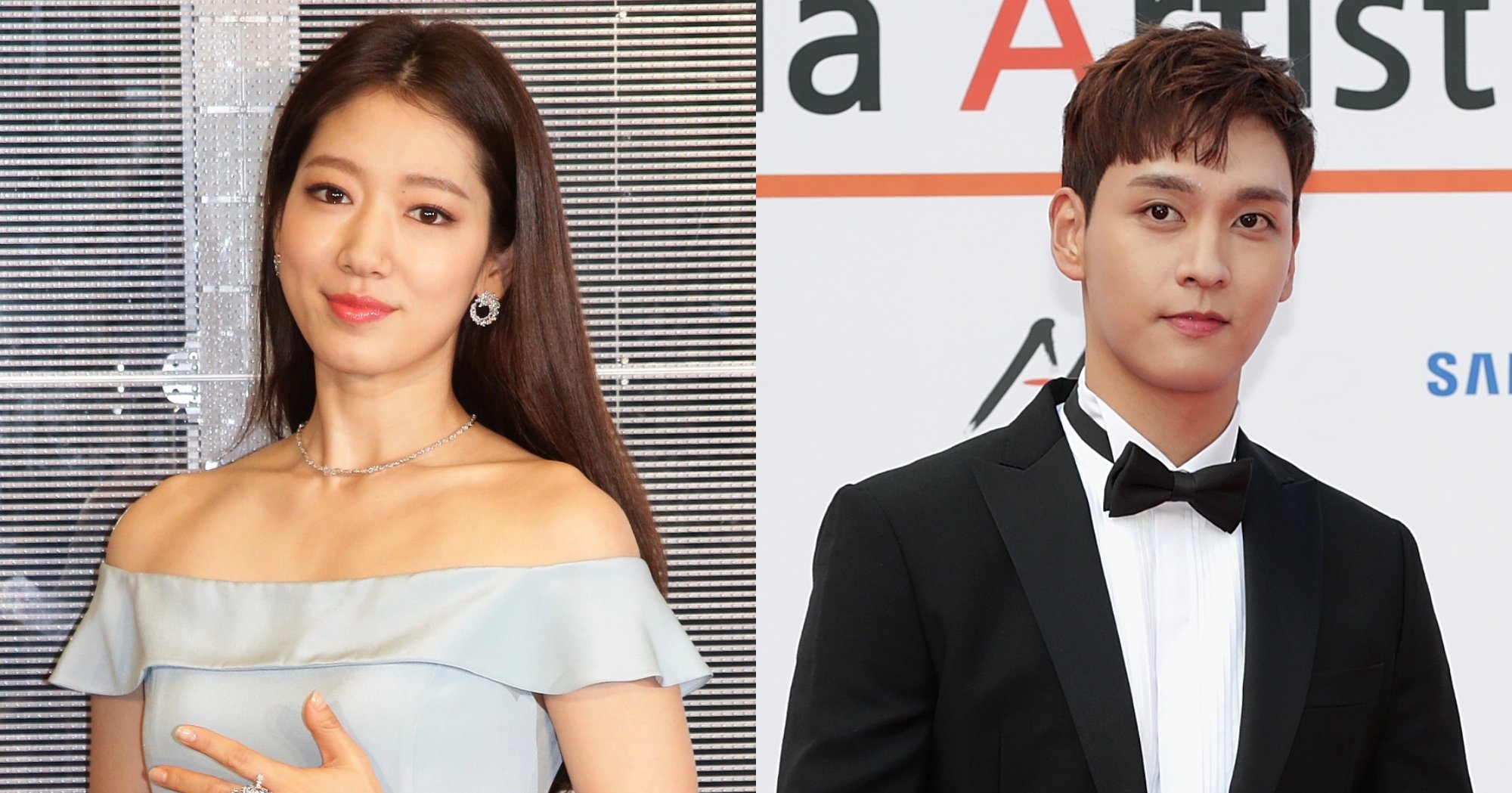 Park Shin-hye and Choi Tae-joon announce marriage plans and pregnancy
Through their respected agencies, both Park and Choi wrote heartfelt letters to the public announcing their plans to get married. According to a translation by Soompi, they will hold a private ceremony on January 22, 2022, in Seoul. In Park's letter, she recounts her childhood and career as an actor.
She thanked her fans for their support and announced, "I am getting married with the person I have been in a relationship with for a long time. He has been a source of support for a long time and embraced all of the shortcomings of the person Park Shin Hye, and I would like to begin a life as a married couple with him."
Choi expressed similar words of praise for his future bride. "She is like a savior to me who taught me without words to smile brightly when I'm happy and to cry out loud when I'm sad," said Choi. Both actors were cautious and nervous to announce they were expecting their first child.
How did Park Shin-hye and Choi Tae-joon meet?
It is not unheard of for many Korean actors to start a relationship after starring in a Korean drama. But for Park and Choi, their story began much earlier before they started they rose to fame. According to KoreaPortal, the actors met at Chung Ang University, where they studied. Park and Choi started out as friends before developing romantic feelings for each other.
The couple officially announced their relationship in 2018. But fans speculated the actors were already dating for quite some time. According to KoreaPoral, "While Park Shin-hye and Choi Tae-joon initially issued a denial, some fans remained unconvinced that they are just platonic friends."
Fans were even more convinced when Park and Choi had undeniable chemistry in a cameo for The King of Dramas. After being caught together multiple times by the paparazzi, the actors could no longer deny their relationship to the public.
The actors have starred in 'So I Married the Anti-fan' and 'Heirs'
Park is well recognized as one of K-drama's most prominent actors. She starred in the must-watch fan-favorite drama, The Heirs, as the female lead Cha Eun-sang. In her career, Park has played lead roles in what many consider staples in the romance genre like Pinocchio and Doctor. Her latest work includes the fantasy-romance Memories of Alhambra and Sisyphus: The Myth K-drama on Netflix.
Choi has had many appearances in well-known K-drama like Suspicious Partner and Missing 9 in 2017. His first leading role was in the science-fiction melodrama, Exit from 2018. That same year he played Choi Jun-soo in The Undateables. The actor gained more recognition when he starred alongside Choi Soo-young in the romantic comedy, So I Married the Anti-fan.