'Friends': We Have To Talk About Rachel Green's Pregnancy
Friends fans are still awaiting the arrival of a reunion special that they were promised. While that reunion is indefinitely postponed, fans can still watch the famed series on HBO Max. During your next rewatch, pay close attention to Rachel Green's pregnancy storyline in season 8. There are some serious inconsistencies in the timeline, and fans can no longer ignore the fact that Rachel's pregnancy seemed to last a lot longer than the average, real-life pregnancy.
When did Rachel find out she was pregnant?
Rachel officially revealed her pregnancy to Monica Geller and Pheobe Buffay shortly before Monica walked down the aisle to marry Chandler Bing. While there are some inconsistencies when it comes to Monica and Chandler's wedding date, it's generally accepted that they were married in May of 2001. According to Cosmopolitan, Monica told a sales associate that she was getting married on May 15, 2001, but that date was a Tuesday. Monica and Chandler's wedding was held on a Saturday. It's impossible that their wedding date was May 15, so presumably, they got married on either May 13, 2001, or May 19, 2001. Either way, it doesn't make much of a difference when it comes to Rachel's pregnancy.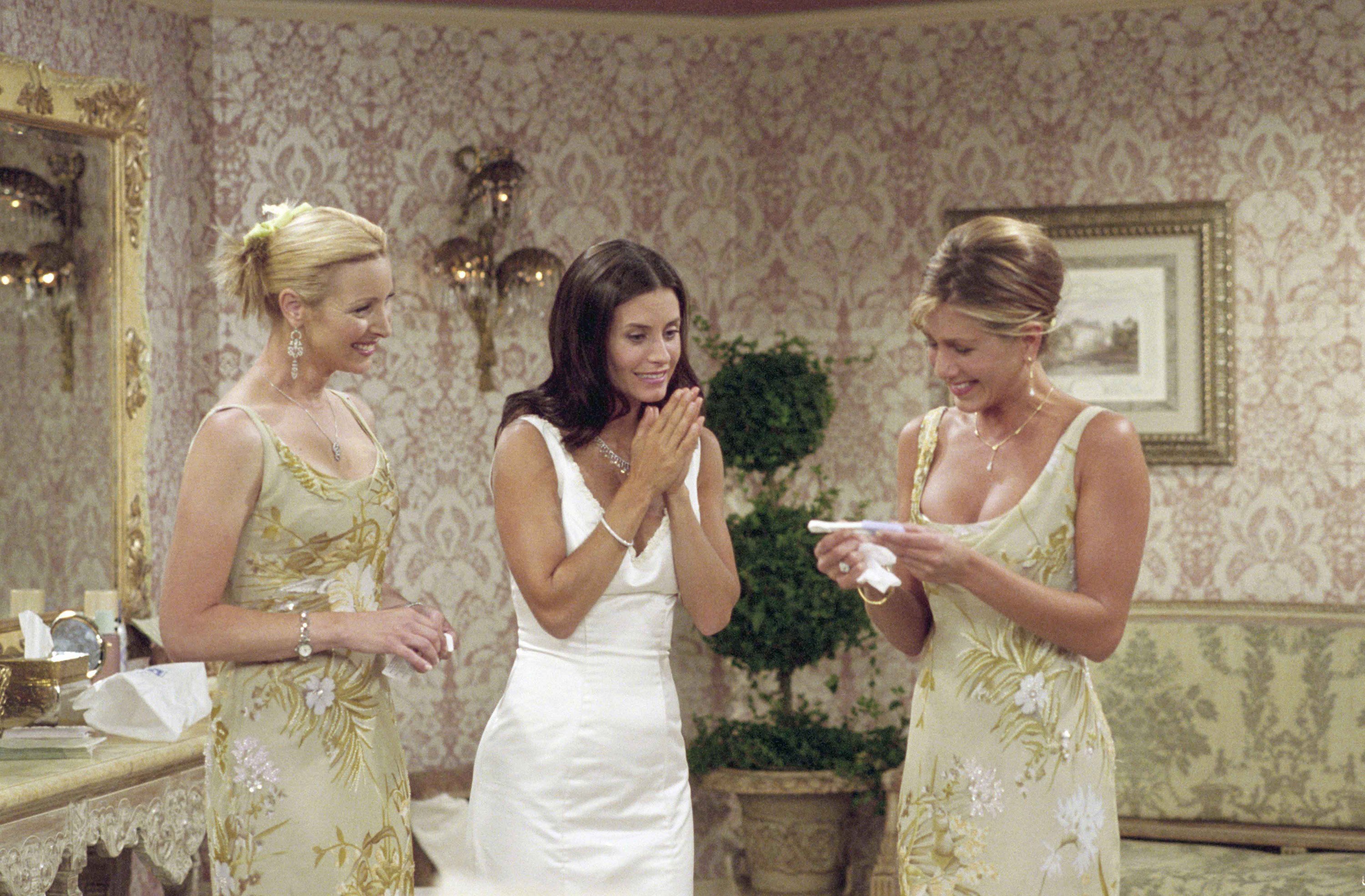 RELATED: 8 Reasons Why Rachel Green Is the Best 'Friends' Character
It is assumed Rachel conceived sometime in early April, based on the videotaped evidence. In the tape, Rachel was freaking out because she failed to mail out Monica and Chandler's wedding invitation. According to The Knot, wedding invitations are mailed out between six and eight weeks before the big day. Assuming Rachel noticed her error a couple of weeks after they were supposed to go out, it can be safely assumed she and Ross hooked up about five weeks before the wedding. That means the hookup happened between April 6 and April 13.
When did Rachel finally give birth?
Friends writers never told fans what Emma's official date of birth was, but viewers can make some educated guesses. The episode featuring Emma's birth aired on May 16, 2002. That doesn't mean it was the date of her birth, though. Some fans believe Emma was born on April 4, 2002, while others argue her birthdate was closer to Memorial Day, which was celebrated on May 27 in 2002.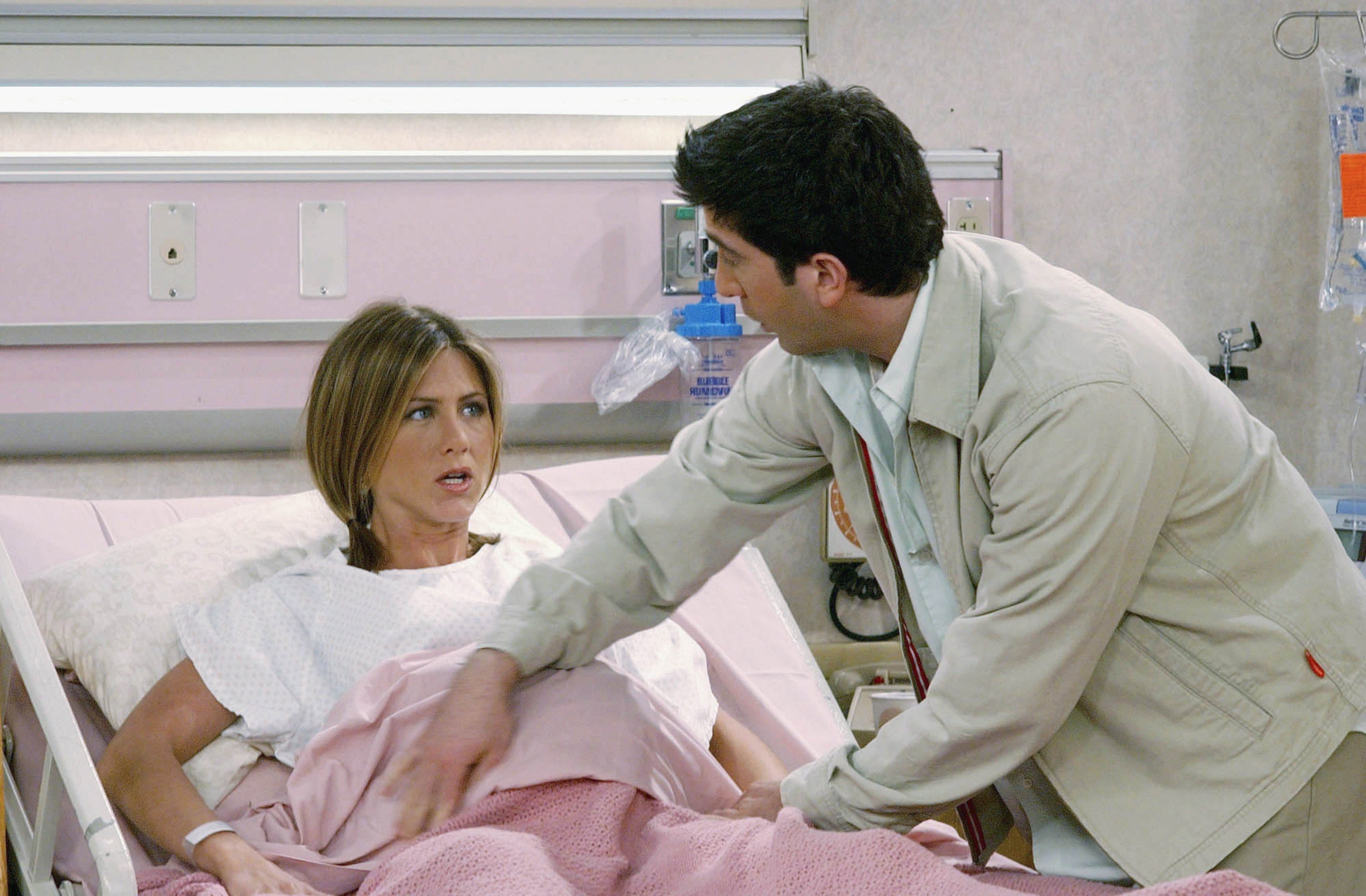 RELATED: 'The Big Bang Theory': Fans Have Questions About Bernadette's First Pregnancy
The Memorial Day weekend birthdate makes sense when you look at what was happening in the lives of the friends at that time. Joey Tribbiani's movie premiere was supposed to happen on Memorial Day, and Rachel lamented being a week overdue when Joey was trying to figure out who to take to his premier. Presumably, that means Rachel's due date was sometime in the middle of May, with her giving birth closer to the end of the month. While the date fits in with the events of the series, it also means Rachel was pregnant for a lot longer than the average woman.
The timeframe doesn't make any sense
The average pregnancy lasts 40 weeks. If Ross and Rachel conceived in April 2001, they should have welcomed their daughter in January of 2002. That didn't happen, though. Instead, Rachel was pregnant for at least an additional three months, but more likely an additional four months. In short, Rachel's pregnancy lasted for an entire year. No wonder she was cranky by the end of it.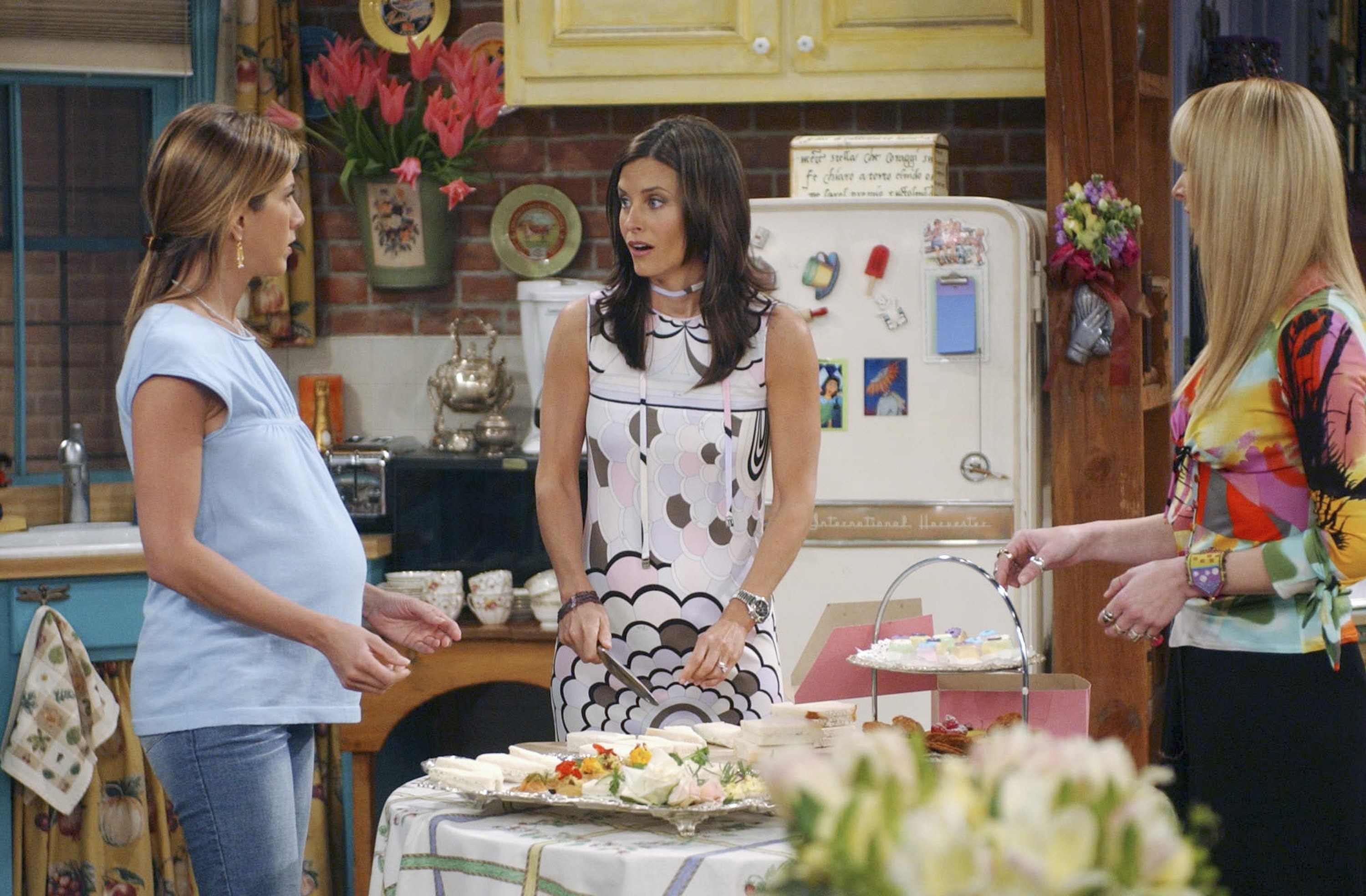 RELATED: 'Friends': Monica and Rachel's Apartment Number Makes No Sense
Friends may have been a wildly popular show in its day, but that doesn't mean it wasn't without problems. There were several major plotholes in the series, and fans have had a blast pointing them out over the years. The biggest issue fans have with the series is Monica and Rachel's ability to afford their apartment. Simply put, they couldn't. Viewers have also noticed that there are issues with the gang's birthdays, and apartment numbers, too.