'Friends': What Is Lisa Kudrow's Favorite Episode From Sitcom?
The staying power of Friends is somewhat bewildering but absolutely undeniable. As the series continues to attract viewers decades after going off the air, the sitcom has remained quotable and meme-able, spreading its charm to a whole new generation.
Viewers have been excitedly awaiting the announced reunion episode on HBO Max. While the project — like so many highly-anticipated releases — has been delayed due to the pandemic, fans have been keeping an eye out for tidbits from the former Friends actors. 
Lisa Kudrow, who played the lovable Phoebe on the series, has revealed which episode is her favorite, and there's a touching reason behind the pick. 
Lisa Kudrow played lovable goofball Phoebe
Friends follows the ups and downs of six 20-somethings (and eventually 30-somethings) as they navigate love, life, and careers in New York City. Part of what makes the charm of the cast work so well is that each character has a distinct personality that mixes in with the rest in surprising and endearing ways. Without a doubt, Lisa Kudrow's character Phoebe was crucial to that chemistry. 
Some suggest that Phoebe — who often comes across as aloof and disconnected from the reality around her — is portrayed as unintelligent, but Kudrow rejects that oversimplified explanation for her character.
"But she was like a decent person, just a little fiery. I didn't see Phoebe as someone who doesn't get things or doesn't pay attention. She was someone who just saw the world differently. Her take was completely different, but she was really committed to it," Kudrow once explained. 
Lisa Kudrow's career after 'Friends' was rocky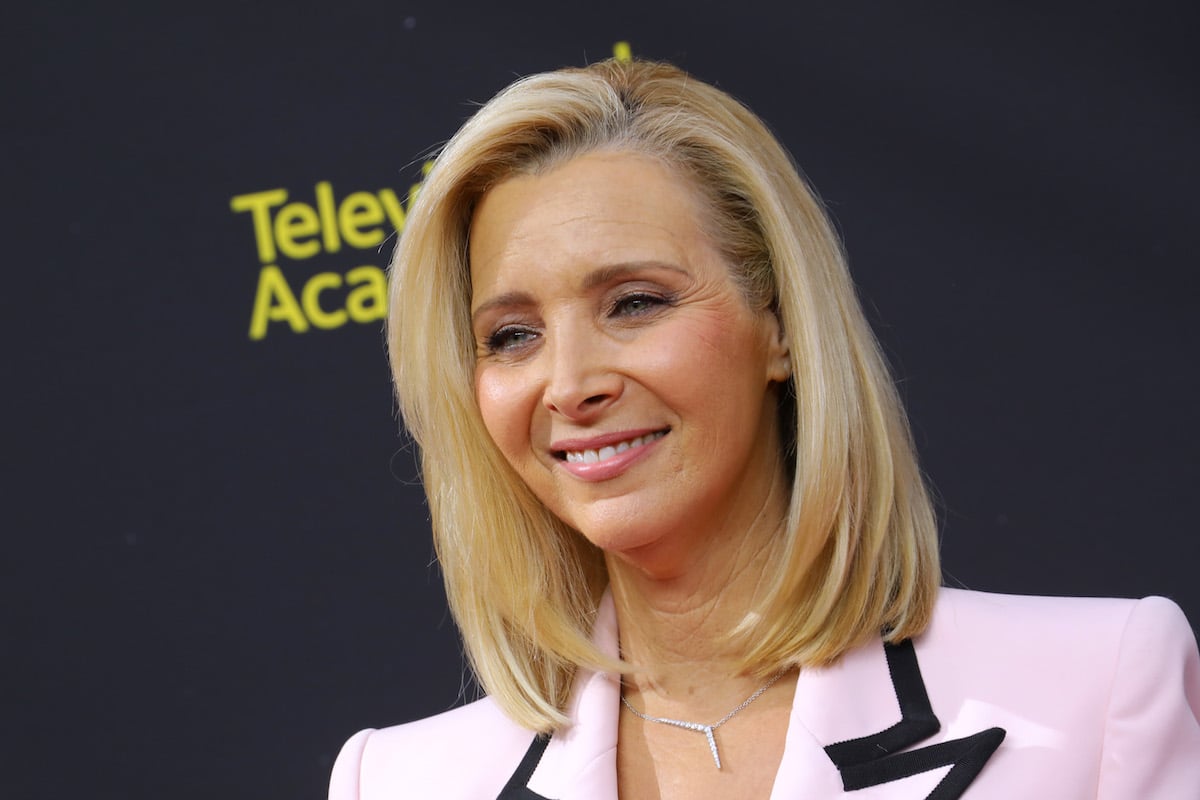 As Friends was still in full swing, it looked like Kudrow was set up to have a very successful career in film. She had a starring role in the 1997 cult classic comedy Romy and Michele's High School Reunion and a role in 1999's Analyze This.
Things started to fizzle for the star, however, and she failed to gain momentum in this career trajectory after Friends ended. She took a direct swing at this fact by titling her own comedy series The Comeback. It aired from 2005 to 2014 and definitely helped bring Kudrow back into the spotlight. 
Since then, Kudrow has found success in some significant guest roles in series like Grace and Frankie and Unbreakable Kimmie Schmidt. She has also had several parts in TV movies. Playing Phoebe in Friends is still Kudrow's most recognizable and iconic role, but she made it clear that her acting range and abilities went beyond the beloved sitcom. 
Lisa Kudrow's favorite episode shows her heart
In 2014, Kudrow participated in a Reddit AMA where she fielded plenty of questions about the sitcom. One participant asked her about her favorite episode of Friends. She told them that her favorite was "The One with the Halloween Party." The episode, which was the sixth of Season 8, guest-starred Sean Penn and featured Phoebe's twin sister Ursula, so Kudrow got double the fun. 
It isn't actually the plot that made Kudrow choose this episode as her favorite, however. She explained to fans that it was the very first episode the cast filmed following the September 11 terrorist attacks.
Kudrow explained "that whole week, while driving in L.A., people would pull up, and give me a very sad look and a quiet 'thank you' for making them laugh." Ultimately, Kudrow's pick of a favorite episode points to her heart as an entertainer who is dedicated to making her fans happy. Her work as a comedic star has provided countless smiles and laughs over the years, and Friends enduring fandom will allow her to go on creating those laughs for years to come.