'Friends'; Which of the Friends Would Have Made The Most Money?
In the second season of Friends Monica Geller, Chandler Bing and Ross Geller were caught off guard when their pals, Joey Tribianni, Rachel Green, and Phoebe Buffay, mentioned how they were struggling financially and couldn't keep up with their expensive tastes. The premise of the episode suggested that Ross, Monica, and Chandler were making significantly more than their friends, but is that really true? How much would each of them have really made, and, in the end, which pal made the most money?
How much would each Friends character have realistically made?
When the series began, Monica was working as a chef, while her roommate, Rachel, earned a living as a waitress. Ross was working in a museum, as a paleontologist, and his best friend from college, Chandler, had a job in IT procurement. Joey, a struggling actor, and Phoebe, a masseuse, rounded out the group.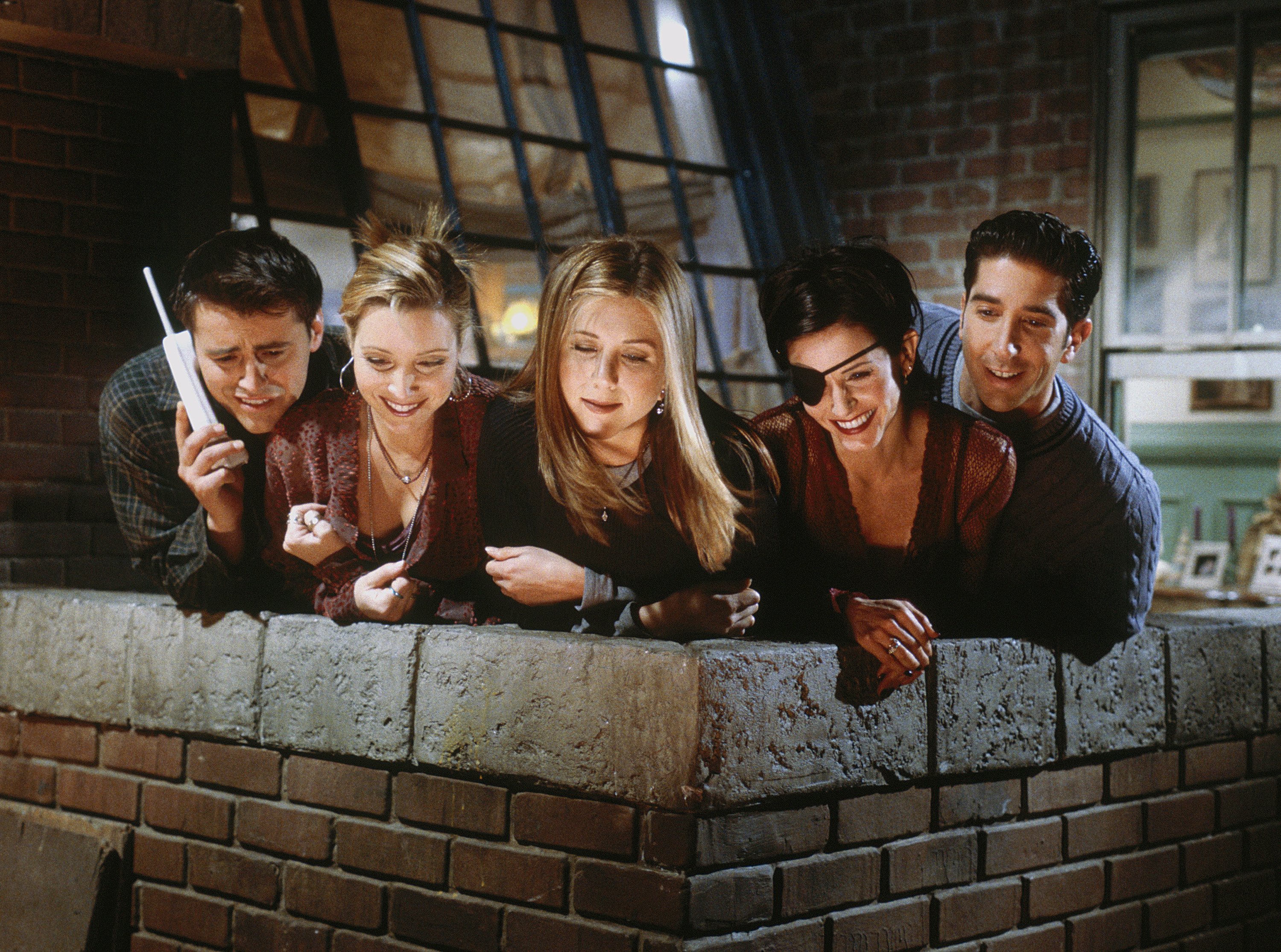 By the time the series ended, Ross was working as a professor, while Rachel had procured a job as an executive with a fashion label. Chandler left IT procurement to find a more fulfilling role in advertising, and Joey caught his big break as an actor. Phoebe still made most of her money in massage therapy, and Monica had upgraded her position to the head chef of a high-end restaurant. Ross, Monica, and Chandler were outearning their friends in the 1990s, but that wasn't the case when the series wrapped its tenth season in 2003.
In 2003, Rachel would have earned around $120,000, while Monica would have commanded about $60,000 per year as a head chef. Ross likely earned $150,000 per year as a professor in 2003, while Chandler would have taken a substantial pay cut to move into advertising. Phoebe, if she hustled likely earned around $50,000 a year, while Joey's income was more varied.
Joey ended up making the most money out of all the Friends
Friends fans have the most information about Joey Tribbiani's life after Friends. The struggling actor eventually made it big. First, he secured a starring role in a television show; then, he starred in a hit movie. When fans last left off, Joey had secured a 3-movie deal with a major movie studio.
Joey's status as an A-list movie star suggests that he outearned the friends who once kept him afloat by a large margin. When Joey ended, the title character was a millionaire many times over. As unexpected as it was, Joey was, by far, the most successful of his core group of pals.
Chandler probably made the least amount of money when the series ended
Chandler's job in IT procurement was a pretty lucrative one, but Chandler wasn't happy in the role. After he left to take an internship, he was earning nothing for his time. Eventually, he was hired as a junior copywriter, and while his career was believed to be promising, he certainly wasn't bringing in a huge paycheck as a junior employee.
According to Glassdoor, a junior copywriter, like Chandler, would earn an average of $57,000 a year, today. That's roughly half of the average salary for an IT procurement manager. Chandler didn't get his job in 2020, though. In 2003, he likely would have earned around $45,000. An IT procurement manager would have made around $85,000 per year in 2003.