'Friends' Writers Marta Kauffman and Kevin Bright Reveal Regrets of the Sitcom: 'So Much Would Change'
Friends co-creator Marta Kauffman and executive producer Kevin Bright revealed their biggest regrets looking back on the 10-season sitcom. Amidst promoting Friends: The Reunion, Kauffman and Bright shared what they would do differently now, with the wisdom of a couple of decades since Kauffman started the show. Here's how Kauffman and Bright would change Friends if they were to write it in 2021.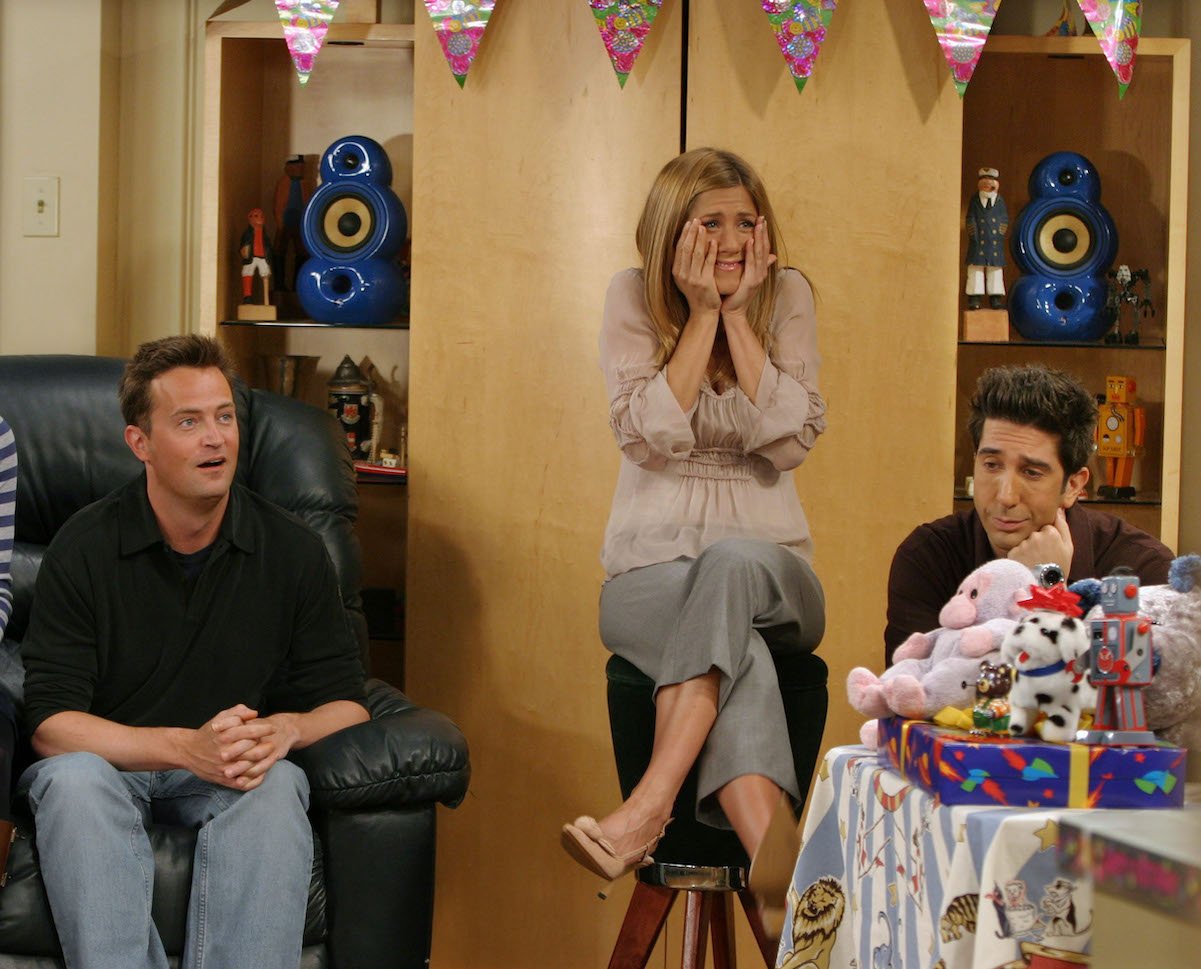 Marta Kauffman's net worth and other TV shows she has written
Before Friends, Kauffman worked as a writer on Everything's Relative and Sunday Dinner, per IMDb. She also created The Powers That Be, Family Album, and Dream On before co-creating Friends with David Crane.
Kauffman also created Veronica's Closet and Netflix's Grace and Frankie. She wrote on the Friends spinoff Joey, which starred Matt LeBlanc.
The big-time writer has an estimated net worth of $400 million, per Celebrity Net Worth. Friends was her longest-running show, as it aired from 1994 to 2004.
'Friends' writers Marta Kauffman and Kevin Bright revealed regrets
RELATED: 'Friends': Lady Gaga Referenced 'A Star Is Born' Movie While Singing Phoebe Buffay's 'Smelly Cat' Song
Kauffman told The Hollywood Reporter in an interview what she would do differently. Many critics had an issue with the show's all-white cast, while the show took place in extremely diverse New York City.
"There are probably a hundred things I would have done differently," Kauffman began. "I've talked about it in the past and I do have very strong feelings about my participation in a system, but it comes down to I didn't know what I didn't know."
Bright stands by the all-white cast.
"I would have been insane not to hire those six actors," he said. "What can I say? I wish Lisa was Black? I've loved this cast. I loved the show and I loved the experience."
Kauffman then noted how technology would play a role if Friends were made in 2021 instead of 1994: "You couldn't write that pilot today. You couldn't do it. They'd all be sitting on their phones."
Bright also weighed in on how a Friends pilot in 2021 would be different.
"We would be so aware," he said. "It would be integral to the chemistry and the conversation that these guys would be having. Do they get together as much as they do on the show, or is this more of a social media back and forth?"
He shared: "So much would change, but to get them to behave realistically within this time, there would be a lot that would change about them. And the racial makeup of them would change because of that. If we did Friends today, no, I don't imagine they would probably end up being an all-white cast."
Kauffman regretted some storylines on the show.
"There were storylines I wish we'd rewritten to make them better," she expressed. "But I'm not going to say which because then some writer's going to be calling me and going, 'I can't believe you brought up that episode.'"
Where can you watch the 'Friends' reunion that came out May 27?
The Friends reunion came out on May 27 on HBO Max. The nearly 2-hour episode included guest star cameos, scene reenactments, and more.
Plus, when fans are done watching the reunion episode, they can go straight into the 10-season catalog available to watch on HBO Max directly on the platform.