From Angelina Jolie to Cher, All the Celebrities Val Kilmer Dated
Val Kilmer is opening up about his relationships with celebrities like Angelina Jolie and Cher. Here's a breakdown of all the famous women Kilmer dated over the years.
Val Kilmer was one of the hottest Hollywood stars in the late '80s and '90s. In his new memoir, I'm Your Huckleberry, the actor opens up about some of his high-profile relationships. From Angelina Jolie to Cher, Kilmer has been romantically linked to some of the biggest celebrities in the world. Here's a breakdown of all the famous women Kilmer has dated over the years.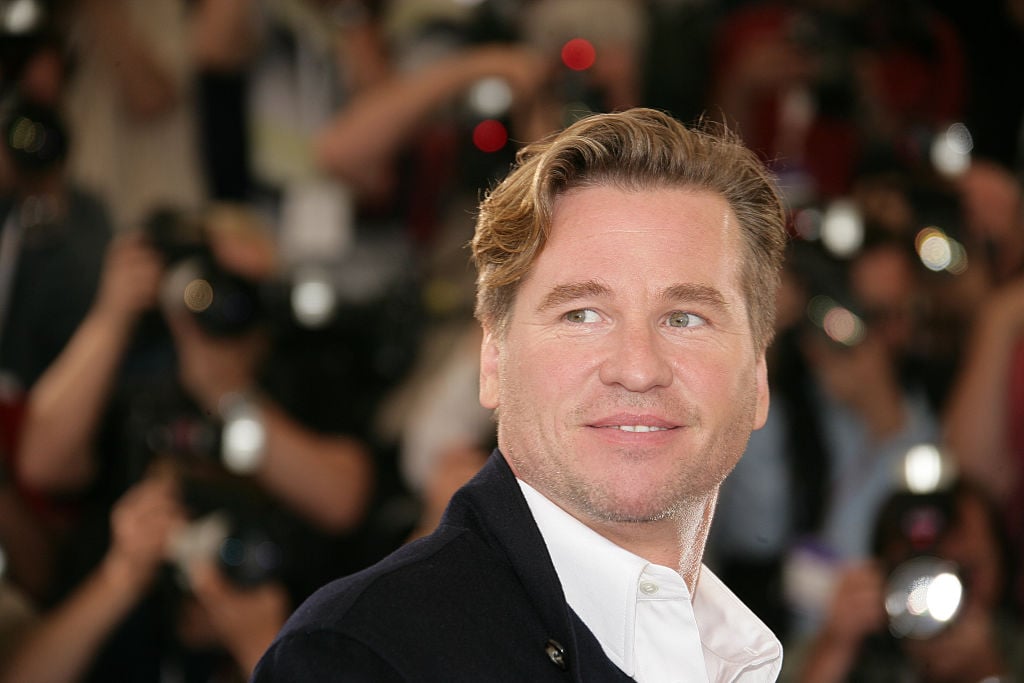 Who is Val Kilmer and what has he been in?
Val Kilmer is an American actor who has been in some of the most iconic films ever made. He's most known for playing  LT Tom "Iceman" Kazansky in Top Gun, a role he will reprise in the upcoming sequel Top Gun: Maverick.
In 1991, Kilmer took on the role of Jim Morrison in the biopic, The Doors. And in 1995, he landed the role of Brue Wayne/Batman in Batman Forever. The actor starred in some of the most popular films of the '90s including Heat, The Island of Dr. Moreau, Tombstone, The Ghost and the Darkness, and The Saint. 
He dated Angelina Jolie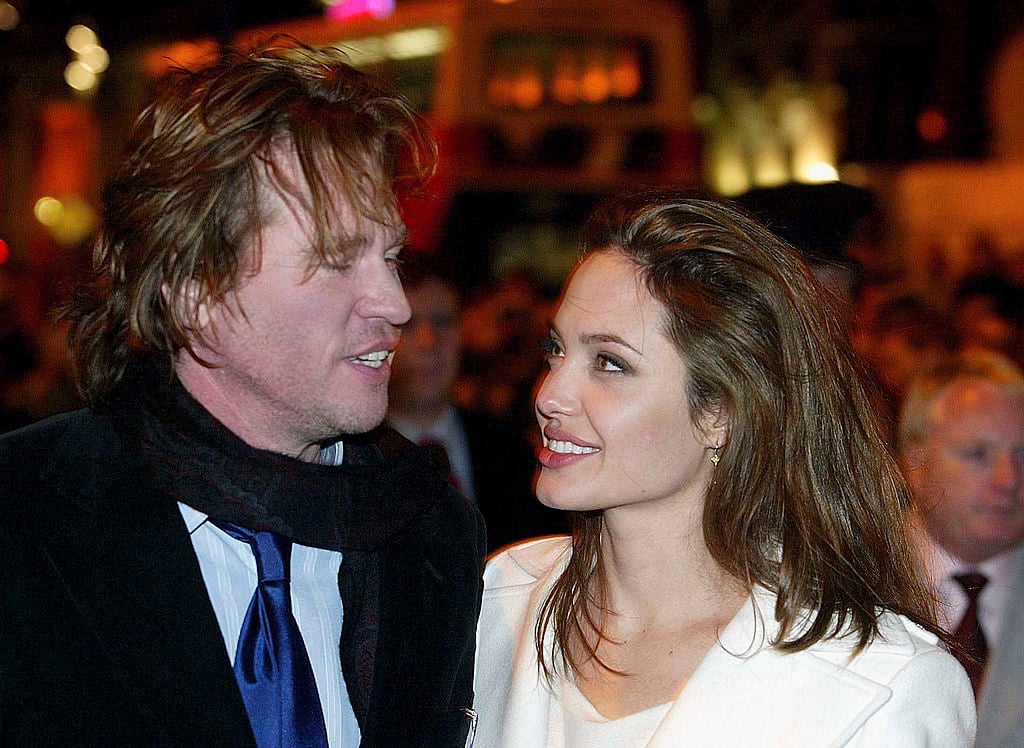 Reportedly, after meeting Angelina Jolie on the set of his 2004 movie, Alexander, Kilmer had a brief romantic relationship with the actress. This was right after Jolie's 2003 breakup with Billy Bob Thornton, and just a year before she filmed Mr. & Mrs. Smith with Brad Pitt. 
In his new memoir, Kilmer described Jolie as "soulful and serious." He also noted that when people ask him about her, he tells them "she's like other women and other superstars, just MORE."
Val Kilmer also dated Daryl Hannah
Kilmer met Daryl Hannah while filming the 2001 film, In God We Trust. Hannah moved on and married musician and singer, Neil Young in 2018. 
In I'm Your Huckleberry, Kilmer admits that his split with Hannah truly hurt. "Lord knows I've suffered heartache," he wrote in his memoir, according to People. "But Daryl was by far the most painful of all. (Neil Young, I always loved you, but I'm afraid I hate you now.)." 

He's still good friends with his ex, Cher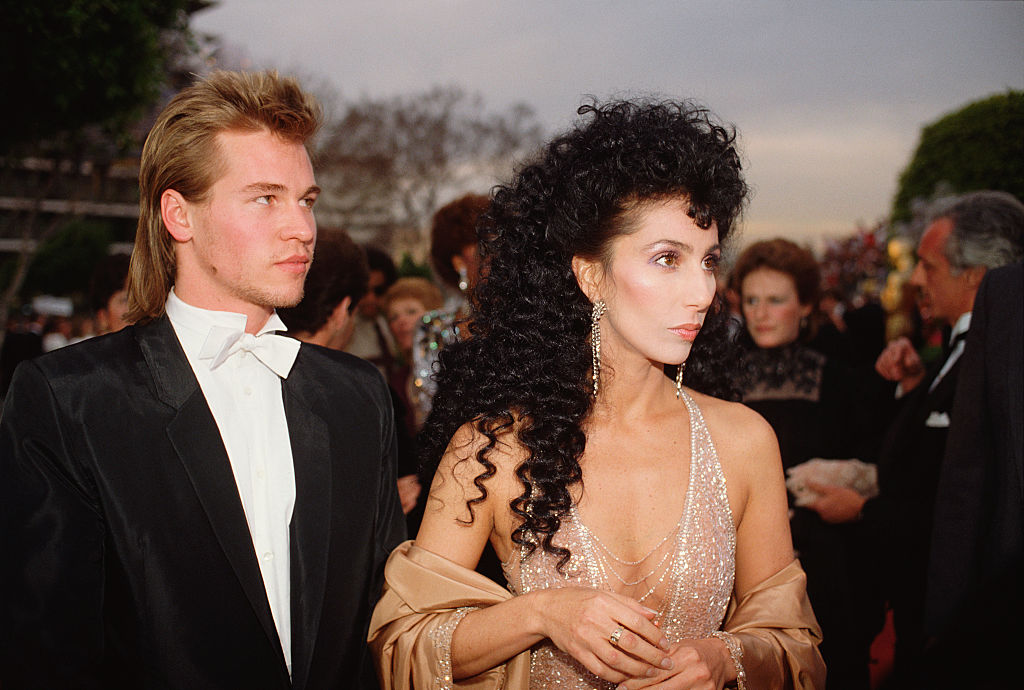 One of Kilmer's most high-profile relationships was with the music and movie icon, Cher. The two met at one of Cher's birthday parties and dated for years throughout the early '80s.
As reported by People, in his memoir, Kilmer noted that he is still good friends with Cher. He also revealed that she invited him to stay with her while he was sick and battling throat cancer. "Cher stepped in and stepped up," Kilmer wrote. 
Cindy Crawford dated Kilmer in the '90s
Model Cindy Crawford met Kilmer at the premiere of Batman Forever in 1995. The two dated for a couple of years, and after their split, Crawford went on to marry her current husband Rande Gerber in 1998.
In a 2005 interview with The Guardian, Kilmer called Crawford a "nice" and "smart girl" who has a "great sense of humor."  "She's a fantastic cook, too, always carried recipes around when she traveled," he told the outlet.  "I've been very lucky, I wish I'd been as dedicated to my career as I was to women."
He's rumored to have dated Paris Hilton and Michele Pfeiffer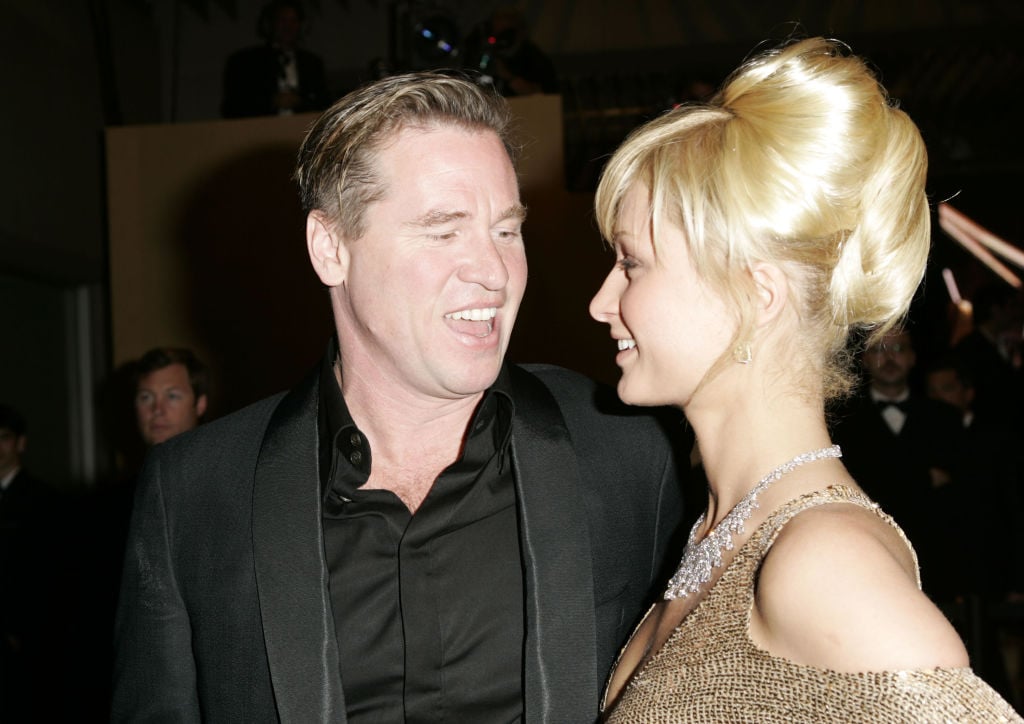 Kilmer met actress Michelle Pfieffer while filming the 1985 ABC afterschool special, One Too Many. They were rumored to have a brief relationship, and in 1987 Kilmer wrote a poem about the actress titled "The Pfeiffer Howls at the Moon."
There were also rumors that Kilmer briefly dated reality star and hotel heiress Paris Hilton. The two met on the set of Kilmer's 2003 film, Wonderland.