From Barely Scary to Totally Disturbing: 31 Halloween Movies for Horror Lovers and Their Kids
For horror lovers, Halloween is the most wonderful time of the year. And for parents who love scary movies, it's pretty sweet when the kiddos can get on board with watching supernatural stories, monster movies, and slasher flicks. For fans who are not quite ready to introduce their brood to R-rated material, there's hope. Here's a list of 31 Halloween movies, with a PG-13 rating or lighter, to enjoy this October, or anytime.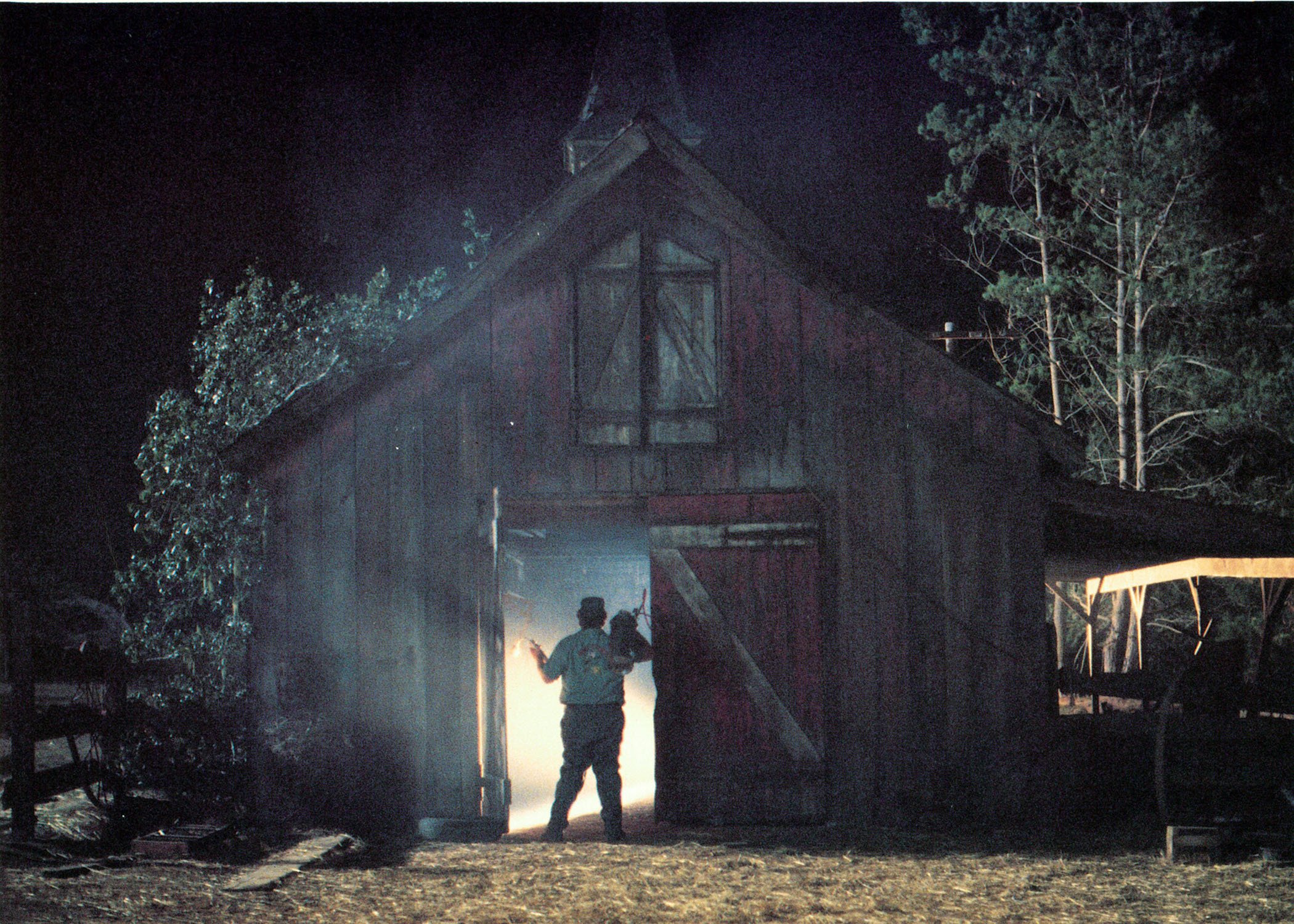 Light horror for younger kids, or for older viewers who scare easily
The first 10 films on our movie roundup are for families who prefer the lighter side of horror. From creepy critters to campy plots, these flicks deliver plenty of laughs and just a few fun screams.
'Arachnophobia'
'Beetlejuice'
'Boo! A Madea Halloween'
'Coraline'
'Frankenweenie'
'Ghostbusters' (1984)
'Gremlins'
'Little Shop of Horrors'
'Monster House'
'Sharknado'
It should be noted that the 1984 version of Ghostbusters owns the number six spot on this list. The classic horror-comedy stars Bill Murray, Dan Aykroyd, Harold Ramis, and Ernie Hudson as paranormal exterminators. They reprised their roles in the 1989 sequel, Ghostbusters II, but the franchise's 2016 reboot reimagined the team as an all-female squad. The remake stars Melissa McCarthy, Kristen Wiig, Kate McKinnon, and Leslie Jones.
Fairly frightening flicks that leave a little to the imagination
The second section of Halloween movies is dedicated to mid-level horror flicks for families who crave a fair amount of thrills and chills. These movies' themes are probably not extreme enough to induce nightmares for daring tweens and teens. But they are just disturbing enough to give horror lovers a decent fix.
'A Quiet Place'
'Cloverfield'
'Disturbia'
'Happy Death Day'
'Jaws'
'Scary Stories to Tell in the Dark'
'Signs'
'The Sixth Sense'
'Tremors'
'Troll'
'Warm Bodies'
Horror films for more daring youngsters who enjoy being scared
The final 10 titles on our list of horror films will make your family's movie night a scream. These PG-13 features have more intense images, dialogue, and storylines than the previous films on the list. From zombies to demons to ghosts, some of these villains just might haunt your dreams.
'I Am Legend'
'Insidious'
'Krampus'
'Lights Out'
'Mama'
'Ouija'
'Poltergeist' (1982)
'The Grudge' (2004)
'The Others'
'Truth or Dare' (2018)
In the number 28 spot on the list is Poltergeist, released in 1982 with Craig T. Nelson and JoBeth Williams in leading roles. The original film, which spawned two sequels, should not be confused with the 2015 remake starring Sam Rockwell and Rosemarie DeWitt.
Similarly, the 29th scary movie on the list is The Grudge, the 2004 U.S. remake of the 2002 Japanese thriller, Ju-on. Sarah Michelle Gellar and Jason Behr headlined the spooky story about a supernatural curse. Notably, 2020 delivered another big-screen tale of The Grudge with John Cho front and center. But parents should beware that the 2020 revival is rated R by the MPAA.
Finally, the Truth or Dare film listed as the last title on this list of Halloween movies refers to the 2018 motion picture starring Lucy Hale, Tyler Posey, and Violett Beane. It is not associated with the previous films of the same name released in 2013 and 2017.
Follow Erika Delgado on Twitter.